Does it cost money to do affiliate marketing?
"Does it cost money to do affiliate marketing?" is a common question among people looking to start their own business online.

The internet is jam-packed with information about paid and free options. So, I completely understand why it could be difficult to figure out whether it costs money or not. I had the same question when I first started affiliate marketing in 2017.

After almost 5 years of trial and error in the industry…
Does it cost money to do affiliate marketing?

Doing affiliate marketing doesn't cost anything. There are hundreds of free affiliate networks and programs. Many free options to market affiliate links exist. YouTube videos with your phone, free websites, and free forums are great options to do this.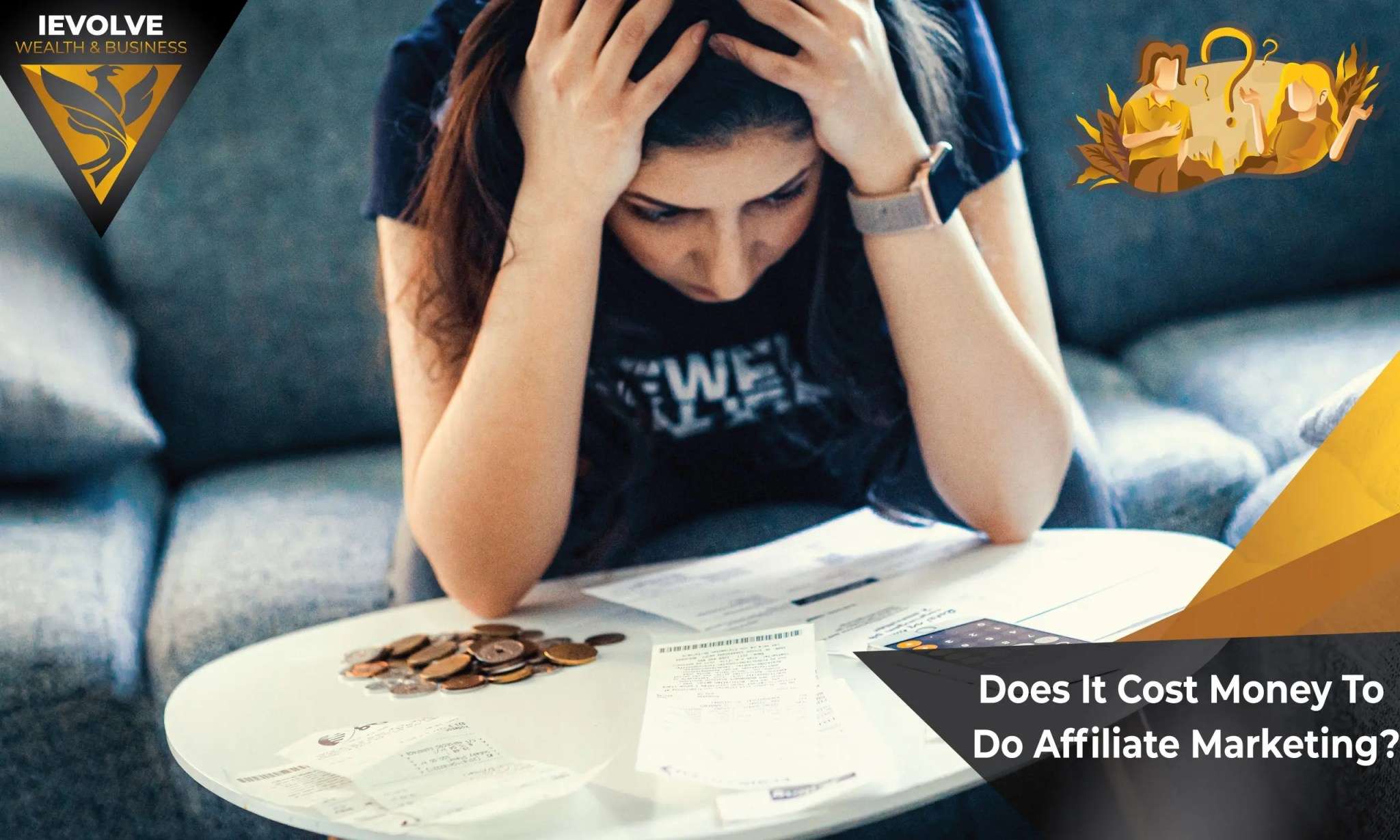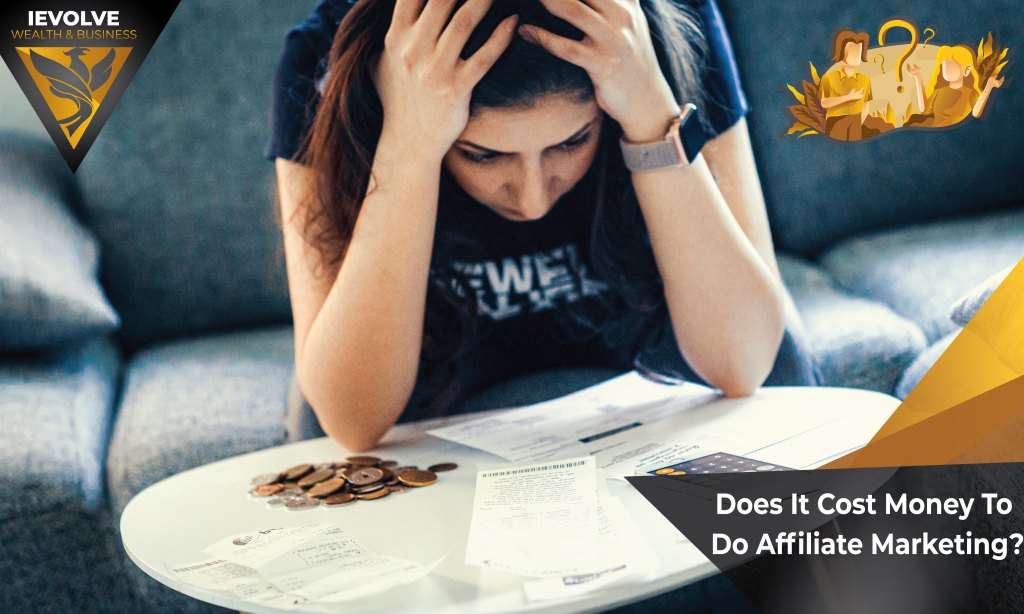 In this article, we're going to look at these in more detail. If you'd like to learn about a great paid option you can check out this article. I go into detail about every aspect, their products, and prices.

Since you are considering affiliate marketing as a career, you may be wondering if it's worth it? So I'll start by sharing some figures with you. This way, you can decide if affiliate marketing is something you want to do before reading on.

Is Starting And Doing Affiliate Marketing Still A Good Choice Today?
At first glance, there seems to be an increasing interest in affiliate marketing. You can realize this by looking at the number of youtube videos added daily on the topic.

However, this is only theoretical, unless numbers and statistics confirm it, right?

I agree, and thus I went ahead and researched the numbers to get a definitive answer on the matter.
Is affiliate marketing still worth the trouble today?

Yes! Affiliate marketing spending in 2022 will jump to $8.2 Billion from $7.4 Billion in 2021 and $6.8 Billion in 2020 in the US. (Statista: Affiliate marketing spending in the United States from 2010 – 2022)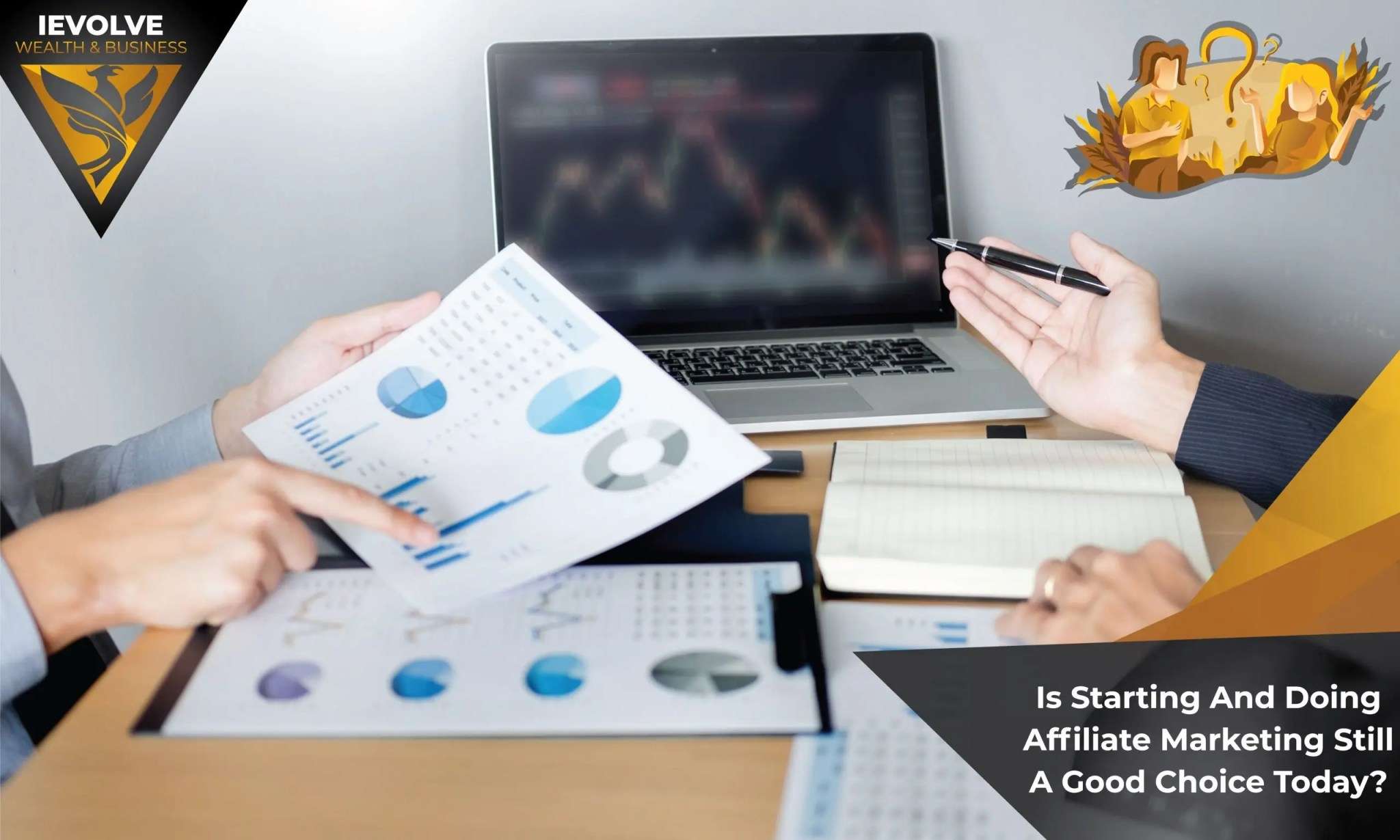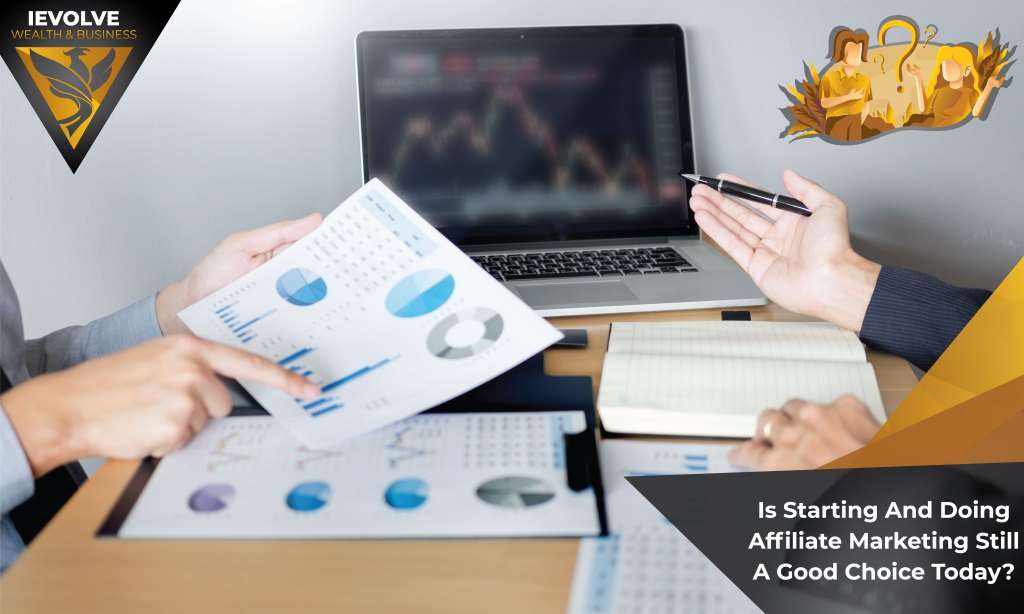 This means it will jump 11% from 2021. That's a 2% increase compared to 2020- 2021's already impressive 9% increase. This all translates to a 21% rise in 2022 from 2020.

So, any claims that the industry is dead are completely unfounded.

However, the decision is yours whether an $ 8,200,000,000 industry is something you would like to be part of.

Affiliate Marketing Methods That Don't Cost Money
In the introduction of this article, and while answering the question does it cost money to do affiliate marketing…

I mentioned the use of free affiliate networks and programs. I also mentioned 3 free ways to market your affiliate links.

In the following sections, we'll cover in detail how to do affiliate marketing with no cost at all.
Finding No Cost Affiliate Marketing Networks, Programs, and Products.
This is much simpler than you may think. The best starting place for beginners is free affiliate networks. There is a reason everyone recommends starting there…

Free affiliate networks have a proven track record. Beginner affiliate marketers from across the globe continue to succeed with these networks.

Some even make an entire living exclusively from these networks.
So…
What are the most popular free affiliate networks?
ClickBank
JvZoo
Warrior Plus
CJ Affiliates
Offer Vault
ShareASale
Amazon Associates
eBay Partner Program
Rakuten
FlexOffers
Pepperjam
Awin
Avangate
Peerfly
FlexOffers
Sovrn
SKIMLINKS
Walmart Affiliates
Each of these networks has its pros and cons.

To pick the right network, you'll need to consider many factors. The most important factor as you start is whether they have products serving your niche.

If you don't know what a niche is or how to pick one of the other articles from our blog I'll list below will help you:
I'd suggest you consider reading them first then coming back to this article so we're on the same page moving forward.

Note: Once you click on any of the links a new tab will open up in your browser. This way you won't face any trouble coming back to this article. 😉

The other factors (like earnings per click) are ones you needn't worry about at this stage. Such factors will become more important once you're at the product selection stage.

If you'd like to learn more about product selection, we have an article on the Ievolve Wealth blog about that. You can check it out here.

Now that we've covered the free affiliate networks, it's time we look at how to get them in front of your prospects at no cost.
Doing Affiliate Marketing At No Cost With YouTube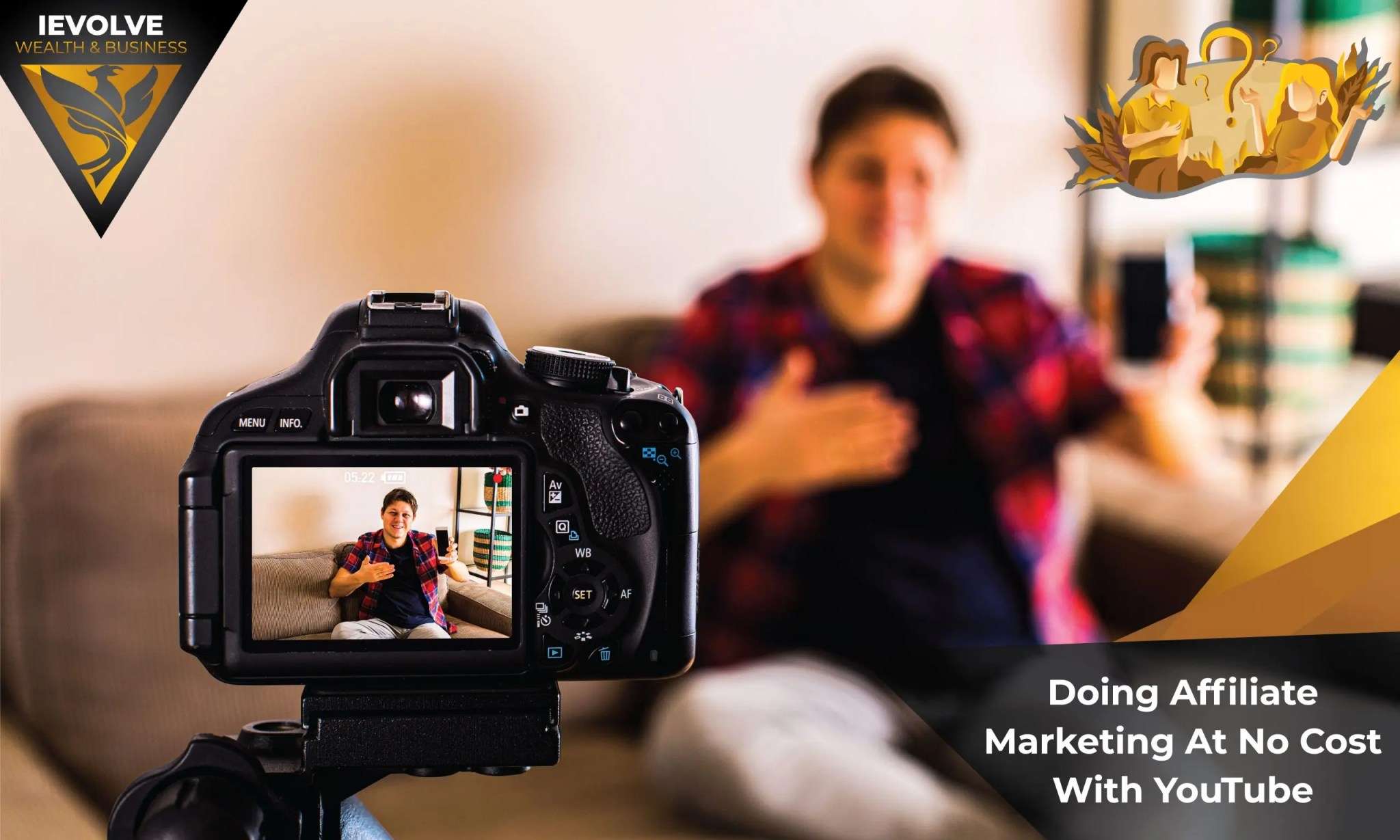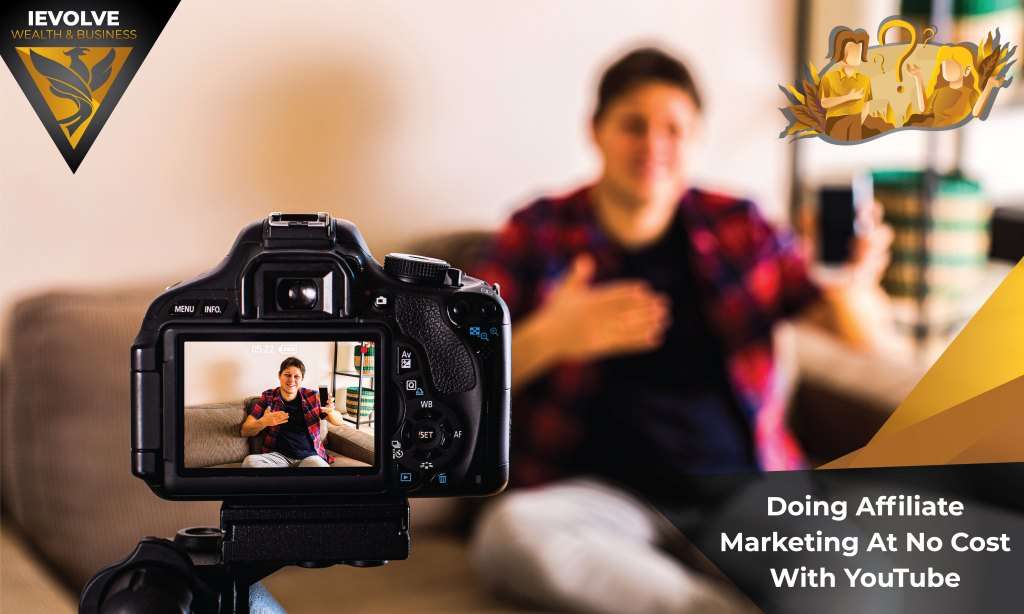 People usually turn to two places first when they need to find out more about something…

YouTube and Google!

YouTube is not just a video streaming platform, it's also a very powerful search engine. So it's no surprise that people would turn to it for answers to questions they may have.

There are 122 million active users on YouTube daily. As a publisher on that platform, you get the opportunity to put your product in front of them.

Note: If you need help creating your first YouTube Channel, check out this article. In it, I show the process step-by-step on both mobile and PC.

There are many ways you can harness the power of YouTube to your advantage for free…
Free Phone Recorded Videos For Affiliate Marketing
The best way is to make videos and discuss the answers to questions in your niche. As you answer the questions of your viewers you can mention your products as a tool that can further help them.

Finally, place your affiliate link in the description box and mention that you've placed it there during your video.

You don't need any fancy equipment or tools to start.

You can record videos with your phone and use Canva to create your video thumbnails.

It may seem that this isn't "professional" but this approach offers something elaborate setups don't…

Authenticity!

As humans, we generally resonate more with people we consider to be like us.

Some gurus will deliberately go out of their way to give this feeling to viewers. This little trick makes the viewer think "If this person can do it, then anyone can".

As a result, it becomes much easier to build rapport and trust with them.

If you are camera shy, then one of the following two options might be a better fit for you.
Uploading Free Video Presentations
The second option is creating a PowerPoint presentation and saving it as a video. All you need to do now is record your voice as you explain the information included in each slide.

Now you need to combine the audio and video. You can do that using free video editing tools like "windows video editor" on PC or "iMovie" on mac.

Finally, create the thumbnail using Canva or take a screenshot of one of your slides and you're ready to upload to YouTube.
Making New Videos Using Free Videos Online
I don't favor this option. However, many YouTubers have found great success with this method.

YouTube has everything you need to do this. Publishers have the option to list their videos as "creative commons". These are videos that you can download and use to create your videos.

Here's how to find these videos…

First, you search for any topic on YouTube, then select "filters" and click/tap "creative commons". All the videos that show up here are free to use.

There is a fair usage policy though. To stay on the safe side, try not to use more than a few seconds of each video. Then cut up the video on one of the free video editors mentioned in the last section.

It's a good idea to at least add some text to the videos or record your voice as we discussed in the last video. The text or voice-over should deliver the information you are trying to convey and present the product to your audience.

If you don't create a voice-over you'll need some sort of background audio. Don't worry YouTube's got you covered with their creative commons audio library. You can download the audio of your liking and add it to the video.

Finally, you create your thumbnail and you're ready to upload.

Now let's discuss our last free option…
Free Websites As A Strong Resounding No To The Question "Does It Cost Money To Do Affiliate Marketing?"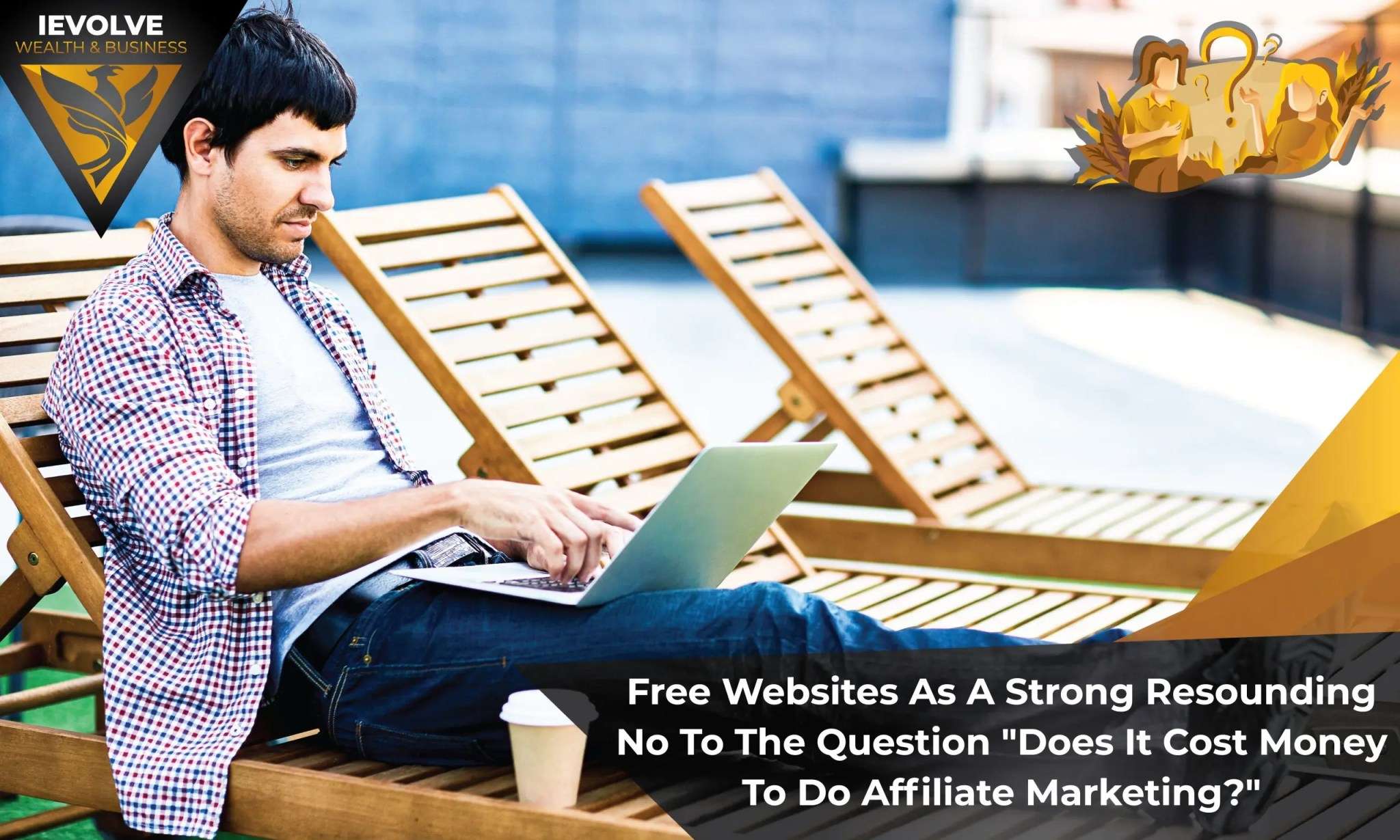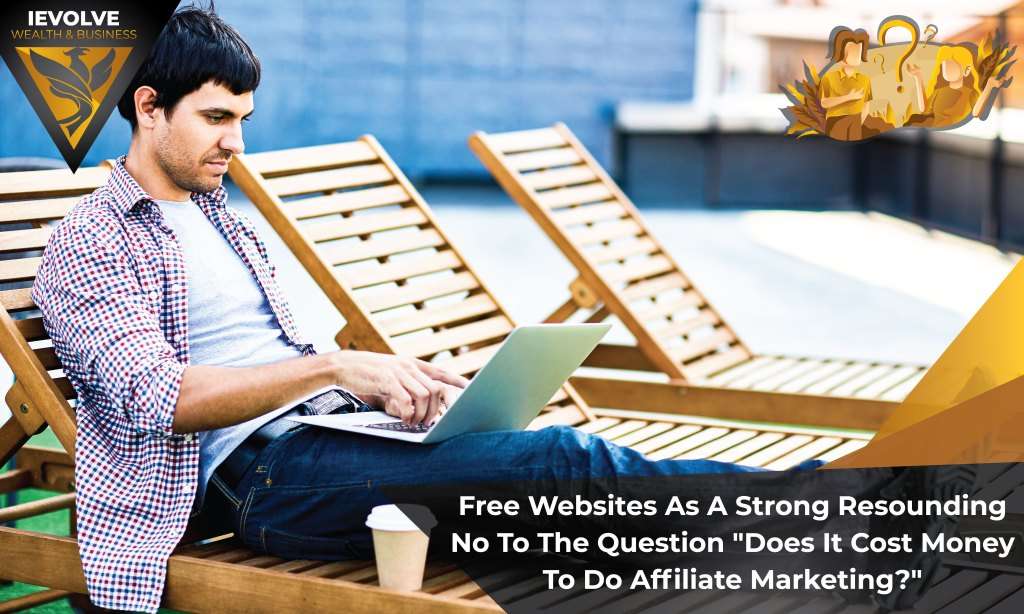 There are so many ways to create a free website when doing affiliate marketing.

Listed below are some of the most popular free website builders available:
Wix
Weebly
Blogger
WordPress.com
Google Sites
Webnode
Site123
Webflow
Mozello
Jimdo
In the previous sections, we used video content to market our affiliate links. With a free website, our focus will shift more towards the written form of content.

You'll need to create a blog with articles and within these articles, you'd place your affiliate links.

I have a more detailed article about creating a free blogging website that you can check out for more details on the topic.
Concluding The Answer To "Does It Cost Money To Do Affiliate Marketing?"
Throughout this article we've answered the question "does it cost money to do affiliate marketing?" with a strong resounding no.

As you can see, many options can help you do affiliate marketing at no cost.

We've also demonstrated, in numbers, that affiliate marketing is a lucrative business option.

What option you choose going forward is up to you.

The key here is to start taking steps towards your goal. Sitting idle and reading 1000 articles and watching 100 videos won't get you closer to your goal.

You could also choose to combine these options like making videos and embedding them in blog posts about the same topic.

Another option is linking to your blog articles in your video descriptions.

Also, don't forget to mention your blog during your videos. Present it as an additional resource for your viewers to get more info.

Finally, if you have any questions, comments, or thoughts you'd like to share or even something you'd like us to cover in our future posts, drop us a comment below, and let's connect!