How to promote affiliate links [27 Effective Strategies]
There are many clever ways how to promote affiliate links. In this article, I'll share with you 27 effective strategies to do just that.

Since January 2017, I've tried almost every possible way to promote affiliate links. After almost 5 years, spending a small fortune, and a painful trial and error process, I'm here to share what I've learned. So you can avoid the struggle and start on the right foot.

To set expectations for this article right, this is a high-level guide that I've put together to help my readers. It's not intended to be an in-depth guide for each tip and place to promote your links. If I did that this article will quickly turn into a 300-page long book which is probably not what you're looking for, is it?
How To Promote Affiliate Links?

There are two main types of affiliate promotional tactics, free and paid. It is advisable to combine free and paid affiliate link promotion strategies to achieve maximum traction for your marketing efforts.
This article will cover 27 of the best free and paid places, strategies, and techniques to effectively promote your affiliate links online.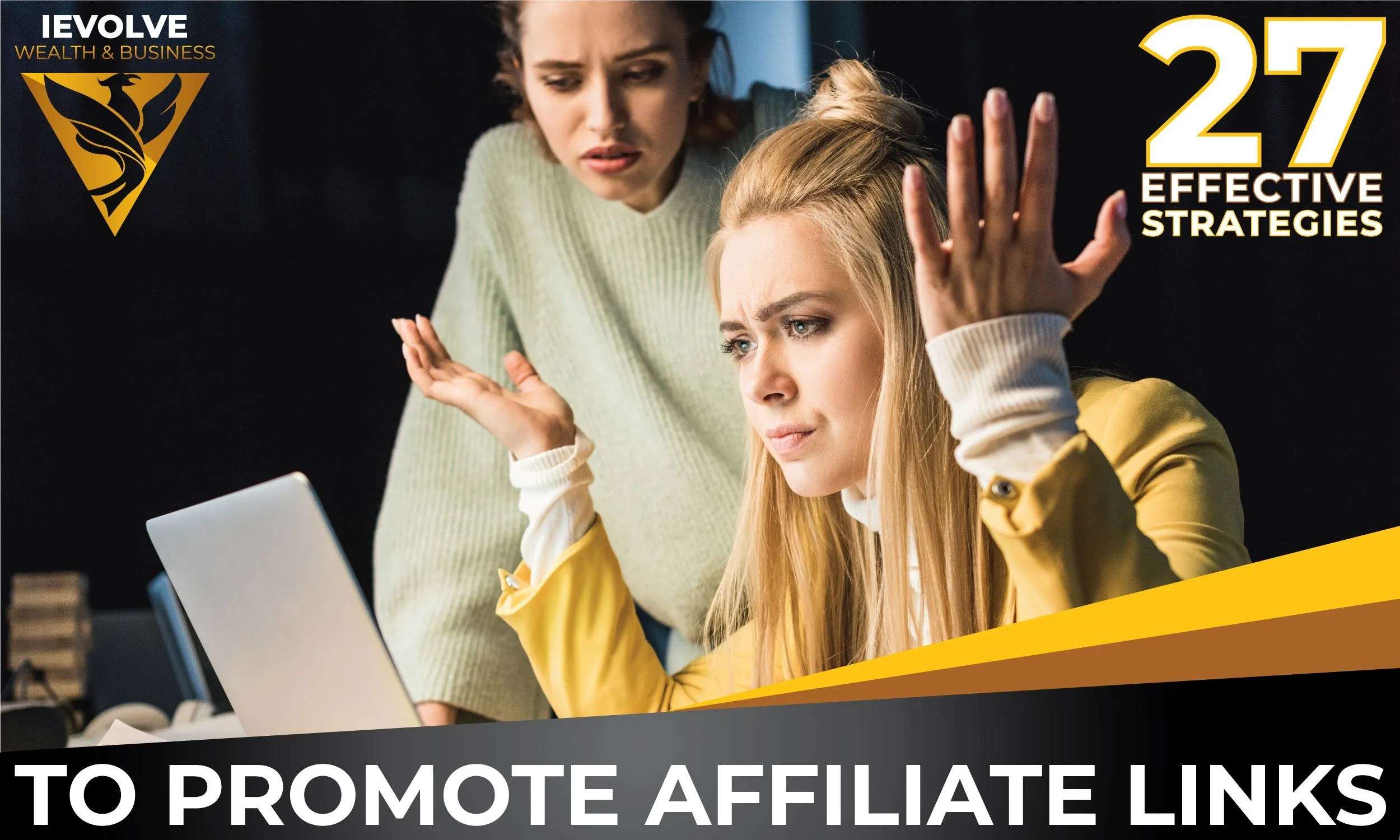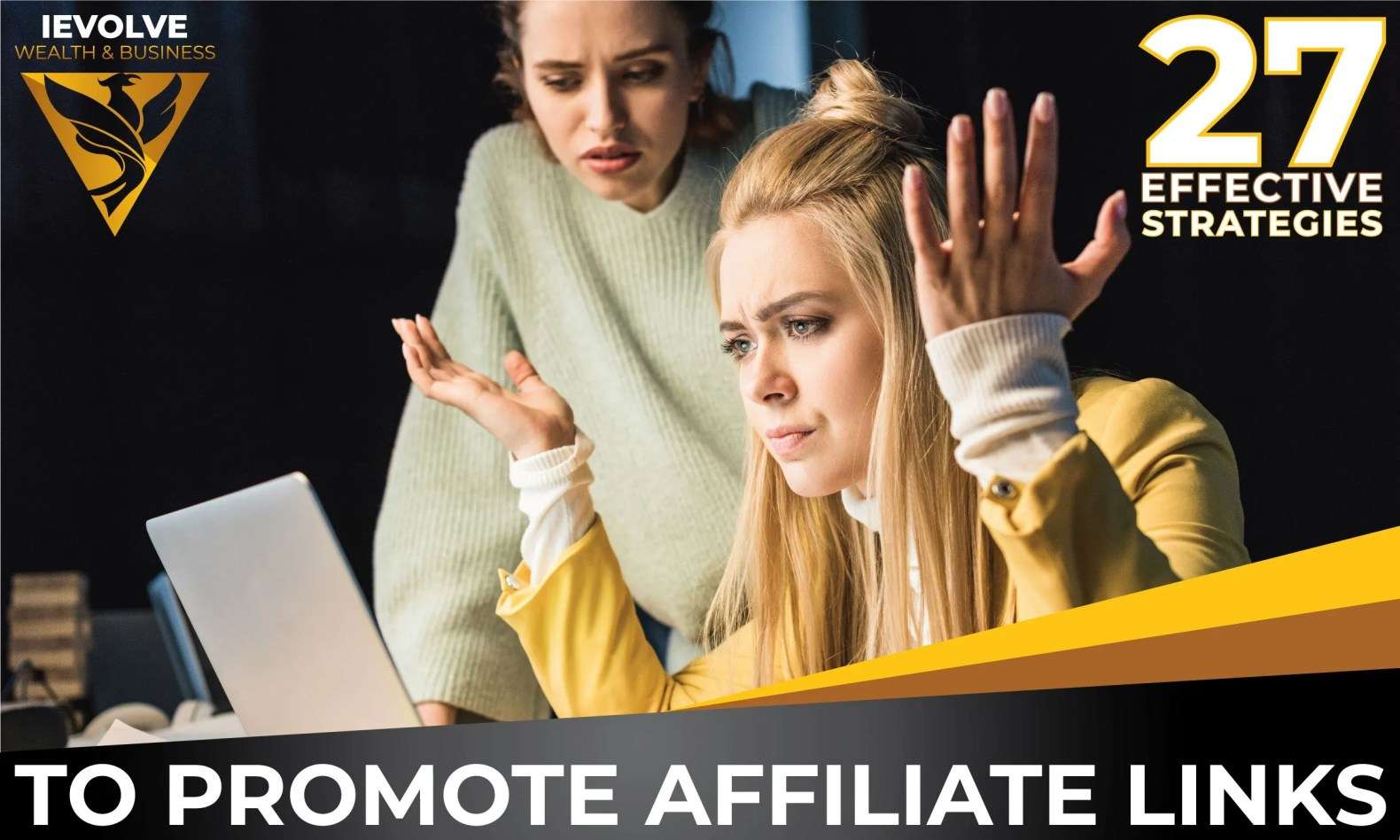 How To Promote Affiliate Links Using Free Methods
The best way to promote affiliate links is to build a backbone to your business that generates organic (free) traffic. This is by far the most sustainable way to build a passive income out of your affiliate marketing business.

In this section, we'll cover 23 places where you can promote your affiliate links for free. We'll also discuss the success strategies that you can apply to get a running start and minimize your chances of getting banned on these networks.
1. How To Promote Affiliate Links Using Forums Like Warrior Forum, Quora & Yahoo Answers
These forums are fantastic places to promote your affiliate links. They place you in front of the people who need information and products similar to yours with laser-targeted precision.

All you need to do is answer questions, be nice and friendly, demonstrate you know what you are talking about and you're good to go.

Once you've built trust and credibility it's easy to share your product with the people on this platform.

It's just a matter of avoiding being spammy or pushy and presenting your product as something that can help with their problem.
2. How To Promote Affiliate Links Using Social Media?
Social media is a great place to connect with new billions of people daily. These platforms allow you to find people who are genuinely interested in what you are promoting.

The tricky part is doing so without getting banned or coming across as spammy. Some social media will require you to be a little more proactive in finding your ideal prospects.

Other platforms will allow interested prospects to easily find you if everything was done right at the setup stage.

Since there is no "one size fits all" strategy I split this section by platform to help you digest each platform's technique.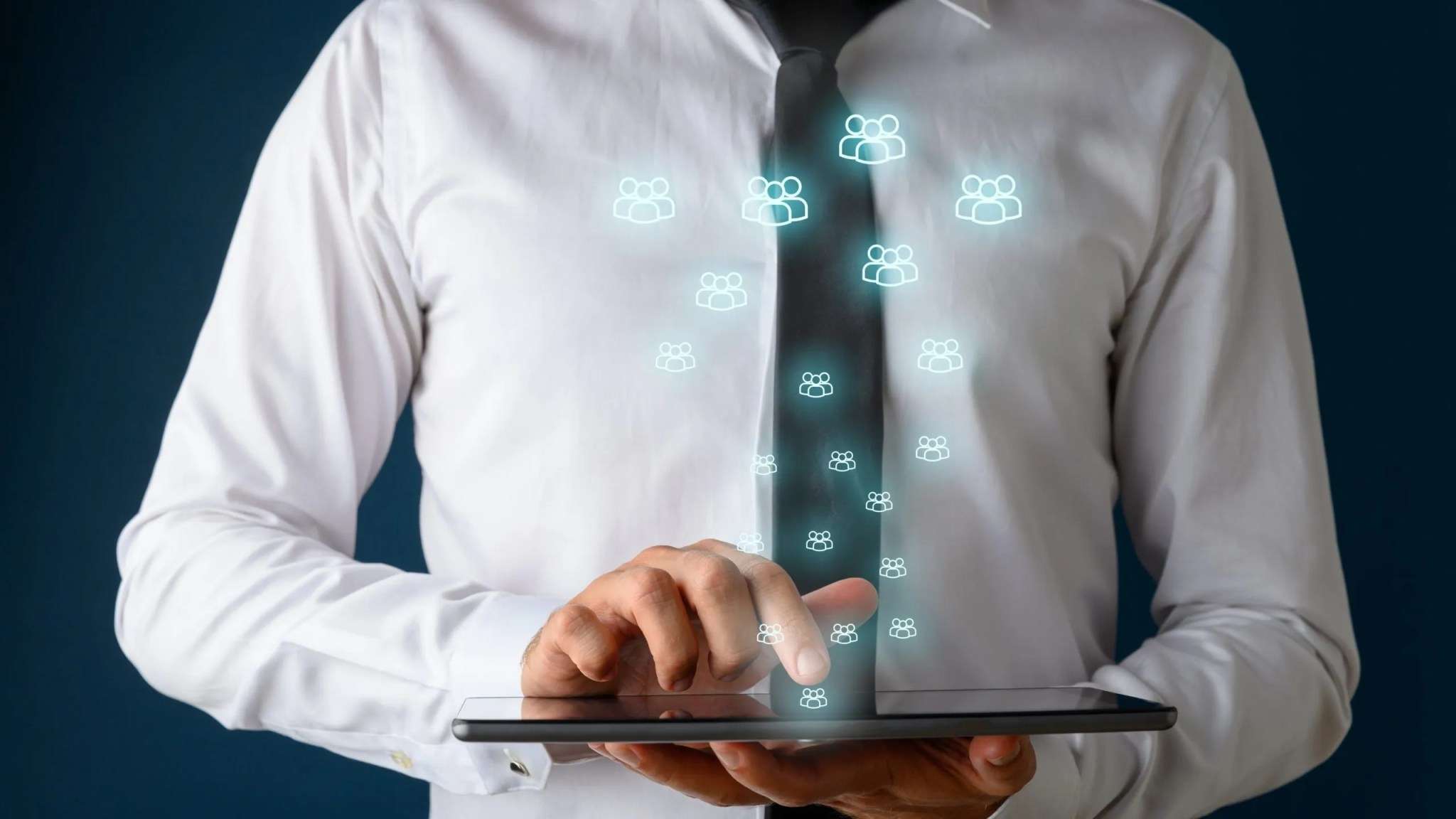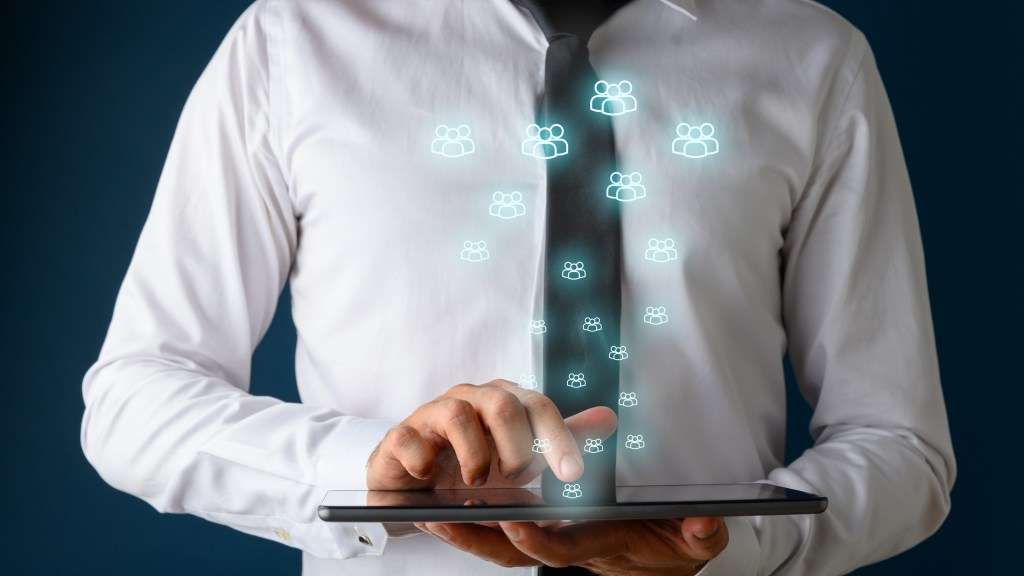 2.1. YouTube
YouTube is one of the more reactive sites. This is in the sense that you don't go searching for your ideal prospect instead you let them find you.

However, it doesn't mean that you won't be doing any work. On the contrary, it only means all the work you'll be doing will be to lay the groundwork for your prospects to find you.

YouTube is, in essence, a video search engine. What this means for you as a content creator is:
You need to find out what content YouTube users are searching for.
The content and thumbnails you create must appeal to, and answer the questions of, your prospects.
Your Video titles, and descriptions within the video detail box, need to be keyword optimized so prospects can easily find your videos.
As you can see, there is some research required to be able to do this properly and get the desired results.

Once you have your research ready it's only a matter of creating a video, writing an optimized title and description, creating a suitable thumbnail, and uploading them all to YouTube.

The best thing about using this platform is that it is a set-it-and-forget-it evergreen model. That means once your video is posted it's there for people to find forever until you delete it.

This is great because 5 years down the line you could still be making sales from a video you posted when you first started.

If you'd like to learn more about this whole process, I'd recommend reading some of the following articles on our blog. In them, I discuss this process in much more detail.
2.2. Facebook
Facebook is a great social platform that boasts 2+ billion active users. If you want to find someone your best chance of finding them is on Facebook!

This huge user base makes Facebook an ideal platform for finding prospects. However, this benefit doesn't come without a catch. Facebook has very strict community standards that keep changing regularly and you constantly run the risk of being banned.

One of those major catches is that you cannot share ClickBank affiliate links on the platform without using some sort of link cloaking service.

Fortunately, there are measures you can take to minimize your risk of being banned.

Here is a shortlist of the legit ways (as of the time of writing this article) how to promote affiliate links on Facebook:
Join Specialized pages on your niche and topic:

This option is pretty straight forward. You type in words related to your topic in the Facebook search bar and select "pages" on the search results. All the pages relating to your niche will show up.

Start joining these pages and help members on these pages by helping them out and answering their questions and follow the steps described in the forums section (tip 1).


Create a page or group about the niche or topic you're promoting products in (optional):

It is advisable to create a following for yourself. This option will help you do that. You either create a business page or a publish figure page and start sharing information and videos about topics within your niche and answering questions.

Using hashtags on Facebook is not as effective as on Instagram or twitter but if they won't do any good, they won't harm you either. Hashtags help Facebook to show your posts when people search about the topic you have hash tagged.

Try to use relevant hashtags that are on point to reach users who are interested in what you have to offer. Doing this will help them find you.


Side Note:

Some people will suggest that you use your own personal pages, or create a secondary (fake) account for prospecting leads. This is terrible advice!

First of all, it comes across as spammy which is a surefire way to get your account reported and banned. Secondly, this technique rarely every brings in sales, and does more harm than good overall.
2.3. Instagram
Instagram is a photo-sharing platform. This makes the approach how to promote affiliate links on Instagram a very unique one.

There are a few steps required:
First, we need to find relevant hashtags. This is done by typing in "#" followed by your niche or keywords. We're looking here for the hashtag variations with the most posts using it.

The next step in our research will be to look at the posts under each hashtag variation. We want to see how many engagements and comments are on each post. A hashtag can be used a lot but doesn't reach that many people. This step will help us eliminate such hashtag variations.

List these hashtag variations down, try to find as many as you can.


Now that we know the topics, we'll post about we need to find photos. There are three options; taking photos with our phone/camera, creative commons photos, and royalty free photos.

The phone/camera option is obvious we only need to ensure our photos are relevant to the niche.

Creative commons are free images that you can use for business purposes. Sites like pexels and pixabay are great options. However, since these photos are free everyone has access to them and can use them. If you want to be unique, this option won't be the best.

Royalty free images are professionally taken images that you don't need to pay a "royalty fee" every time you use them. However, you have to pay either a onetime fee for a pack of photos or a monthly subscription on sites that offer these.

Shutterstock, istockphotos, 123rf, and dreamstime are great examples of these sites. Subscriptions start at $29 for 10 photos on Shutterstock.


For our purpose, using the photos as is won't do the job. At the very least, we'll need to add some text to prime our prospects so they click the link and buy our product.

We can edit the photos professionally using photoshop or gimp (free alternative). These tools also allow you to overlay text on photos, but they need some technical design skills.

If you are ready to compromise on complex functionality and save time/effort, Canva might be a better option for you. It has a free option, and allows you to choose from free templates with drag-and-drop functionality.

Just remember to make your photos square, this is the best format for Instagram.

Now, we're ready to upload our post…


Go to the profile settings first, in the bio area you'll place your affiliate link. This is a necessary step since Instagram doesn't allow links in photo captions as of yet.

Some marketers will create a page with multiple affiliate links and a small description by each one. As a result, they maximize the possibility of getting a click to one of their affiliate links and making a sale from every click thru they get from Instagram.

If you'd like to learn how to do this for free, read our article: Free Website For Affiliate Marketing – How To Go About It


Our final step is to upload the photo we edited, write a small caption enticing the readers to buy the product, and adding the phrase "link in bio".


There are two ways to add hashtags, both options work well. As far as I know, there's no impact on results:
You can add the hashtags in the photo caption itself under the caption you just wrote.
The 2nd option is to include them in the comments after you publish your post. This option is neater since as more comments come in, the messy tags will disappear under the comments coming in.
Keep rinsing and repeating until you have some content on your profile so that when people visit your profile it's not empty. This is crucial for the next step, increasing your followers.

People will find us through our hashtags organically. We could, however, speed up our account growth. To do this, we find profiles targeting the same niche as we are and start following their followers.

What this does is; once someone gets a follow notification, they usually check the profile that followed them. If they like what they see, they'll follow you back, in turn increasing your followers.

A word of warning though, your account could get banned if you get carried away with this trick. Don't follow many people as if you are a follow bot (a piece of software that keeps following people non-stop) as these are not allowed by Instagram. It can get your account banned!

The cut-off is around 50 per hour, so maybe do 30 to be safe, and don't do it every hour like clockwork.
2.4. Linkedin
Linkedin is a business networking platform and we need to treat it as such. The technique how to promote affiliate links using Linkedin is straightforward. First, you need to create an account and fill in your work experience, education, and certifications (only necessary if you don't already have one).

The next step is to start adding people to your network to grow it. Once you have a few people on your network it's time to start promoting.
There are 3 ways you can promote anything on Linkedin:
Status Update: Like on Facebook and Twitter, on your profile you have a box where you can post updates. You can talk about the product here and place your link at the end of the post.

Linkedin Blog: the platform allows you to create articles on it to demonstrate your knowledge about certain industries. You can use this to discuss topics of interest within your niche, answer common questions, and review products. You could also include resource and affiliate links within your articles.

Direct Selling: Since Linkedin is a business networking platform, approaching people through their inbox to sell products is less frowned upon than other social networks. You can come up with a pitch template and send it to members of your network. It's advisable to find people who are likely to be interested to avoid being spammy and save your time and effort though!
2.5. Pinterest
Pinterest is an image search engine, in the form of pins. Promoting affiliate links on Pinterest is easy, especially if you are promoting physical products. So how to promote affiliate links on Pinterest then?

You can use the photo technique from Instagram. However, there is a more effective way…

Infographics do particularly well on this platform. Creating infographics on tools like Canva or even PowerPoint is easy. You then just upload it to Pinterest and add a title, keyword-optimized description, and your link.

Pins on Pinterest, like videos on YouTube, follow a set-it-and-forget-it evergreen model. So once the pin is up, it can make you passive sales, practically forever!
2.6. Twitter
On Twitter we use tweets. There are no special tricks how to promote affiliate links on Twitter, you just create tweets 280 characters long.

This character limit makes it imperative that you keep it short and sweet. I don't like Twitter because of that. Unless you are an impeccable sales copywriter it could be challenging to get clicks from such limited content. Especially that you need to leave room for hashtags to enable people to find your tweet.

With that being said, many affiliate marketers are making a living doing so with Twitter. Just bear in mind it's not for everyone!

3. How To Promote Affiliate Links Using Websites?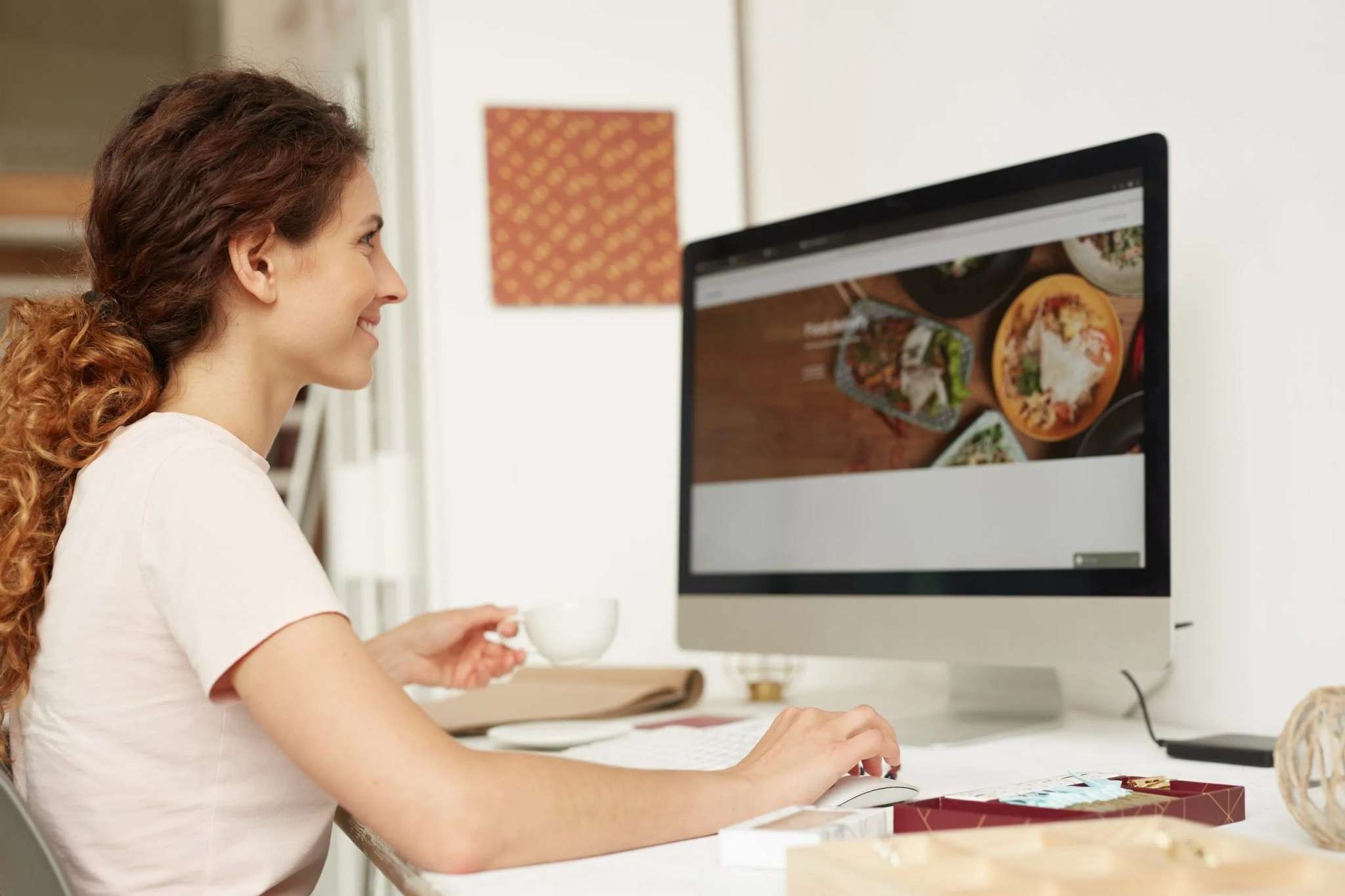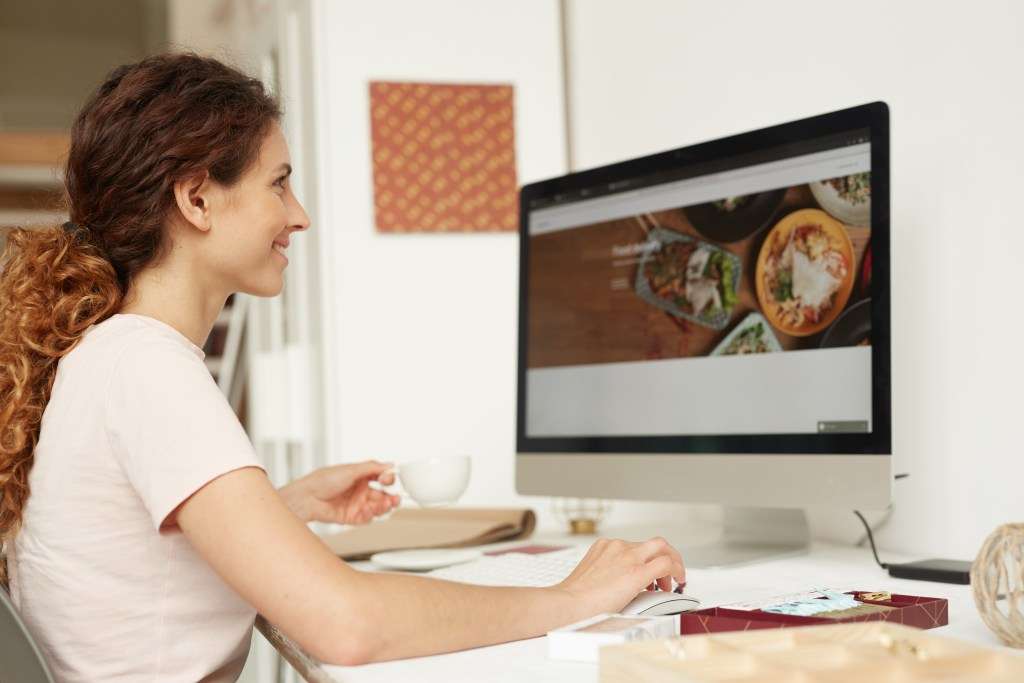 This is my preferred method to promote affiliate links since a website is where you are reading this article! A few things go into marketing affiliate links via websites. We're about to look at the kinds of websites you can use and what goes into each of them.
3.1. SEO
Any website that you own will require some search engine optimization (SEO) to ensure it appears on search engines. SEO includes keyword/topic optimization, image optimization, and schema.org markup for specialist sites.

Unfortunately, to explain these optimizations in detail will require a full article exclusively on the topic. The good news is, I already have an in-depth article on the topic of website SEO optimization that you can check out by clicking here.
3.2. Blogging
Having your blog is not only a good way how to promote affiliate links, it's also a great way to build a following. All you have to do is create a website with a blog section, using one of the free platforms mentioned in our article "how to build a free website for affiliate marketing".

Then you write articles about the topic. These articles could be about general information, answering questions, product comparisons, and answering questions. Finally, you sprinkle in some of these articles, relevant affiliate links by embedding them to your text.

If you are at a loss on how to blog, you could check out this article which helps you do just that.
3.3. Banners & Buttons
A great way how to promote affiliate links on a website is through linked banner ads and buttons. Banner ads are the rectangular and square ads you will see as I have installed them on this page. However, the ones on this page are not affiliated banners, they are from various ad networks, which is a different form of monetization altogether.

You can create these with Canva, Photoshop, or Gimp. Sometimes the product creator will save you the trouble by providing you with banners that they have had professionally created for their product.

The other option, buttons like "learn more", "buy now" and "get instant access" that you can place on your website with ease.

Usually, you would want to create a small piece of text copy and use a relevant background image. This will serve in enticing your website visitors to click the button and get the product or find out more about it.

Some affiliate marketers will create entire pages around a certain product with buttons strategically placed on the page. These often include a video describing the product, details about the product, and even free bonuses that you can access for free if you buy through their link.
3.4. Contextual Content Urls
Contextual content URLs are extremely effective ways how to promote affiliate links on websites. In a nutshell, do you notice the text I have here on this article that links to other articles? Well, this is more or less what you will be doing except instead of embedding links to other articles, you'll be linking to your affiliate product.

The link should be to a product that is relevant to what you are talking about in the article or this block of text. Otherwise, your readers will get confused and if they keep jumping to irrelevant stuff from your articles, they'll stop reading your articles.
3.5. Guest posting
Unlike the other ways how to promote affiliate links mentioned earlier in this article, guest blogging will allow you to put your product in front of someone else's readers. Instead of writing an article on your blog, this time you will write an article for someone else's blog. You'll do it for free in exchange for the website owner's permission to embed your affiliate links in the article.

It's a win-win, the website owner gets free content and you get your links in front of more eyes.

The content you provide will need to be of high quality and must be unique. When I say unique here, I mean that you didn't just plagiarize someone else's work or take a spun/hashed article from prewritten article directory sites.

This method will take some proactivity on your behalf. First, you'll need to track down using google blogs that serve an audience that is interested in your niche. Then you will need to reach out to the blog owner/administrator with a proposal to guest post on their site.

Another way to find such blog owners is to attend events, webinars, and masterminds related to your niche. These events are great places to network and meet like-minded individuals.
3.6. Product Review Pages
Think about this one for a second…

There are many pages on the internet where you can share your experience with a particular product. There are many websites and Facebook pages dedicated to acting as a forum where people can discuss products, services, and websites.

If you find reviews and discussions on a product (or similar product) you market, you could join in the discussion and share your thoughts. You'll want to be helpful in general and target people who seem to be confused or on the fence in particular. These are the kind of people who are considering your product or one like it but are in two minds.

If you help them decide by being informative, friendly, and kind, there is a big chance they'll purchase through your link as a way of saying thank you! The one piece of advice I'll give here is don't be pushy or come across as spammy.
3.7. Classifieds Sites
Our last tip in this section is how to promote affiliate links on classified sites like craigslist. This was all the rage amongst affiliate marketers a few years ago. So much so, that "gurus" were selling info products on how to do it.

Then I guess it got forgotten, I don't see that many people talking about it anymore for some reason. Today craigslist.org has over 287 million monthly visits, all you have to do is write a classified ad about your product and put your link right in the description.

This would work especially well with physical products. The reason for this is that you have photos of the product that you can download from the website and upload into your classified ad,

You can also search for products that give a discount or some sort of bonus to buyers via affiliate links. This will make your products stand out more!

4. How To Promote Affiliate Links Through Email Marketing?
Most affiliate marketers will tell you "The money is in the list". This statement holds some truth to it, email marketing when done right and ethically can be a very effective way to promote affiliate links.

When done right, your list of prospects would be people who opted-in to being recipients of your marketing emails. Moreover, they are most likely interested in your niche if your data capture page was on point and relevant to what you promote.

Finally, it allows you to try and approach your prospects from different angles until they finally buy.

To do email marketing correctly there are some rules to follow and some tools to use. Fortunately, I've got a full article about this topic on my blog that you can check out by clicking here.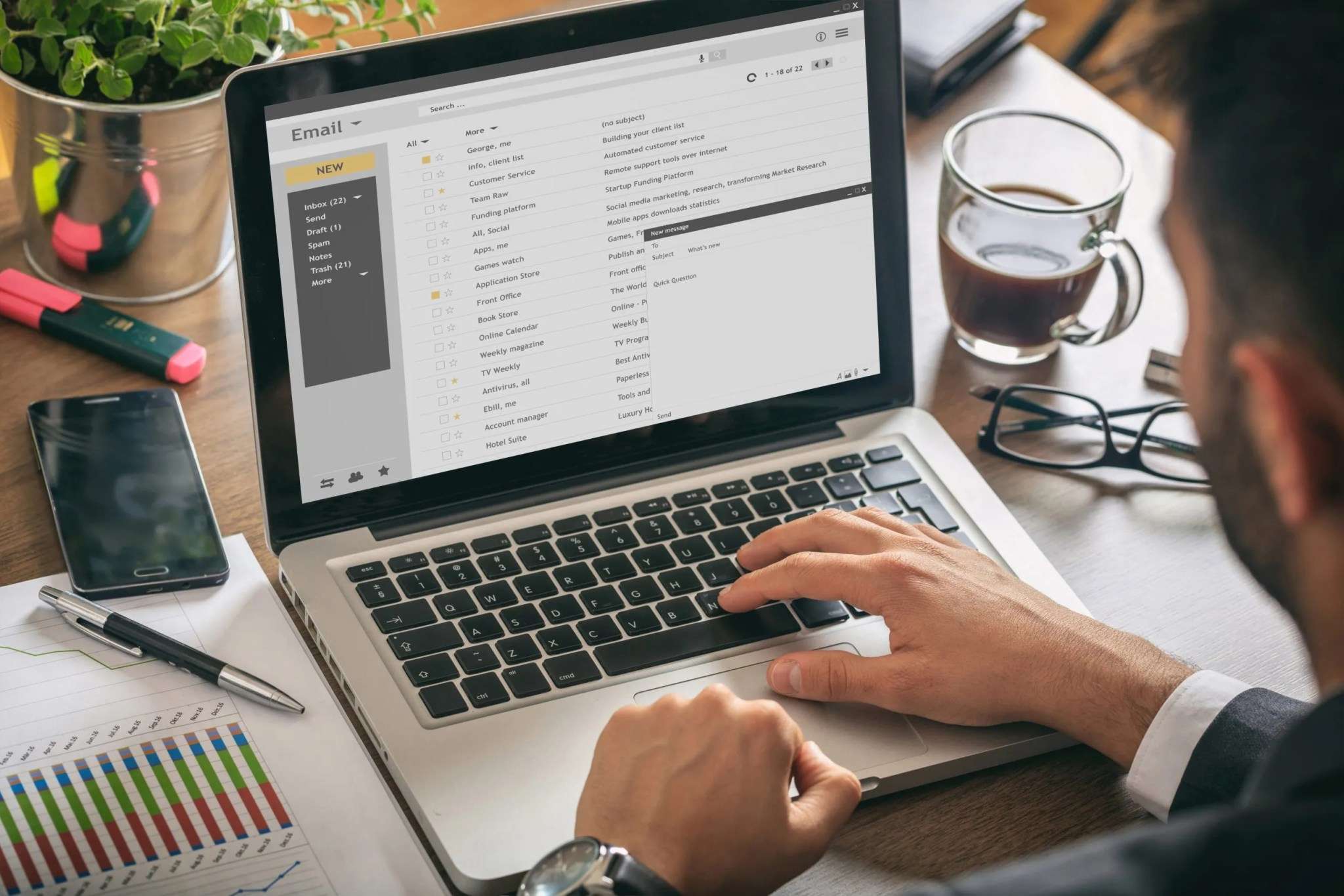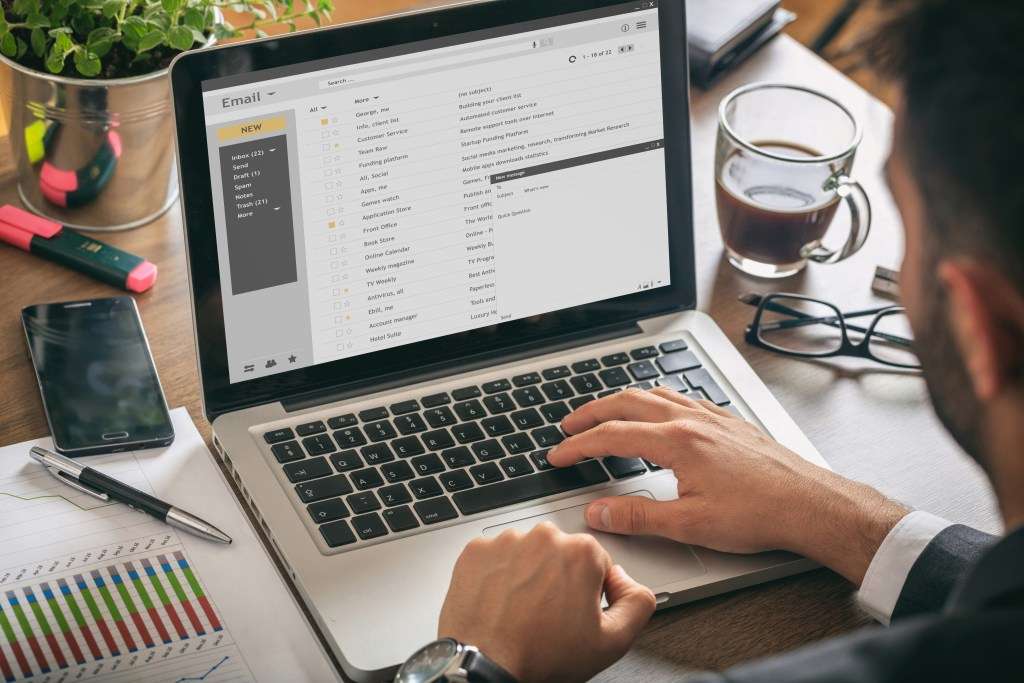 5. Webinars & Online Events
Niche-centric webinars and online events are great ways to promote affiliate links! The key here is not to do so at other people's webinars and events. Zoom has a free option that allows you to host webinars up to 45 mins long. Once you're ready to host longer events you can upgrade.

You may be wondering "how to promote affiliate links through events and webinars if you're not that well versed in an industry?". One option is to interview an expert on the topic and just come up with a list of questions that your audience would need an expert answer to. Alternatively, you could put together a mastermind event with many expert speakers! Both options will grant you two advantages…

Firstly, you'll be able to get more people to attend the webinar/event to learn from these experts. Secondly, you create a name for yourself in the industry. In essence, you become an expert by association!

However, the biggest and best reason to host such events is to sell high ticket affiliate products. If you are not sure what these are and would like to learn more about them, you can check out my in-depth guide about them here.

The reason such webinars are so effective in promoting affiliate links is that you get to interact with your prospects in real-time. Also, the hype created during such events usually increases sales.

Finally, you can maximize the benefits from your webinars/events by recording and uploading them to streaming services like YouTube.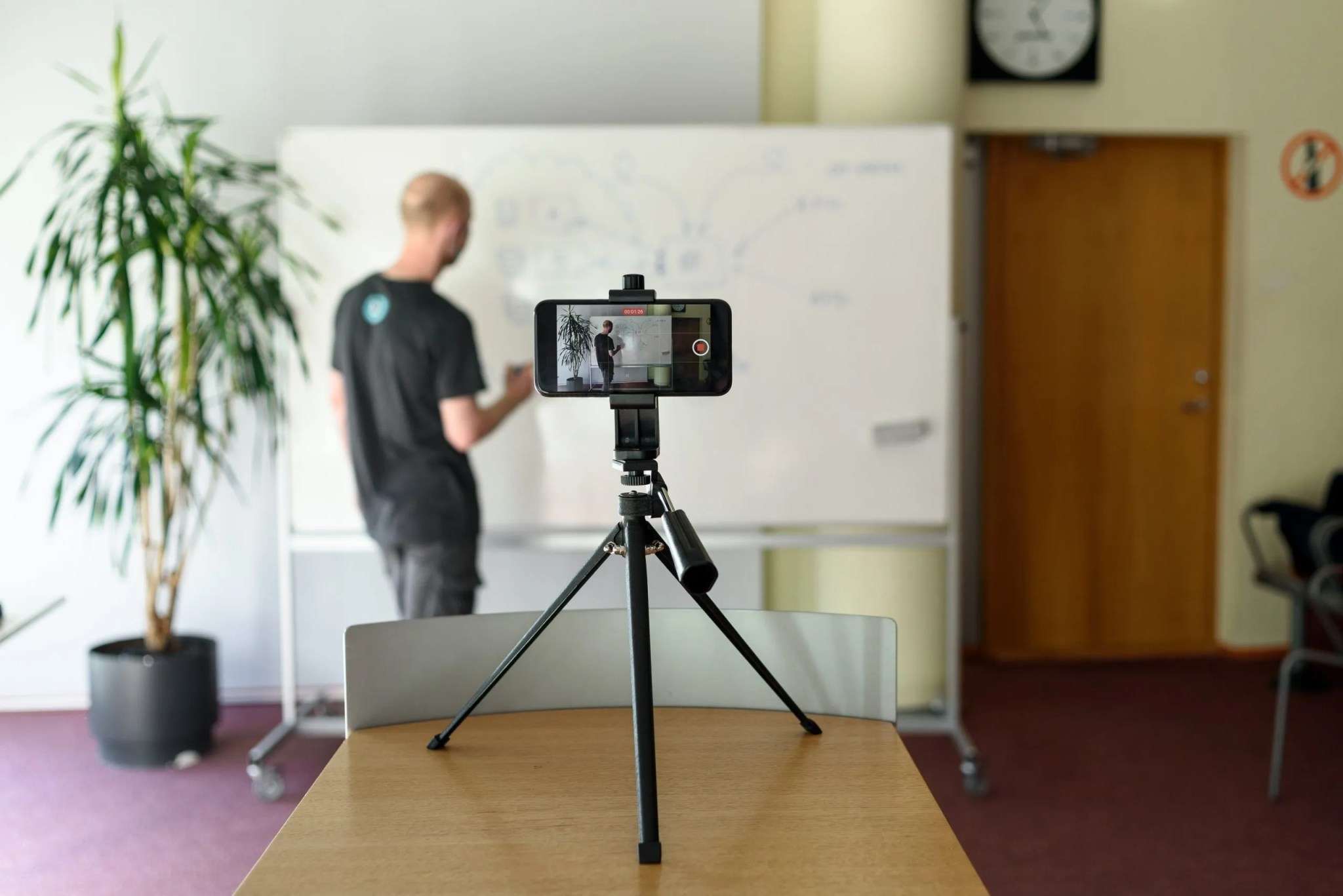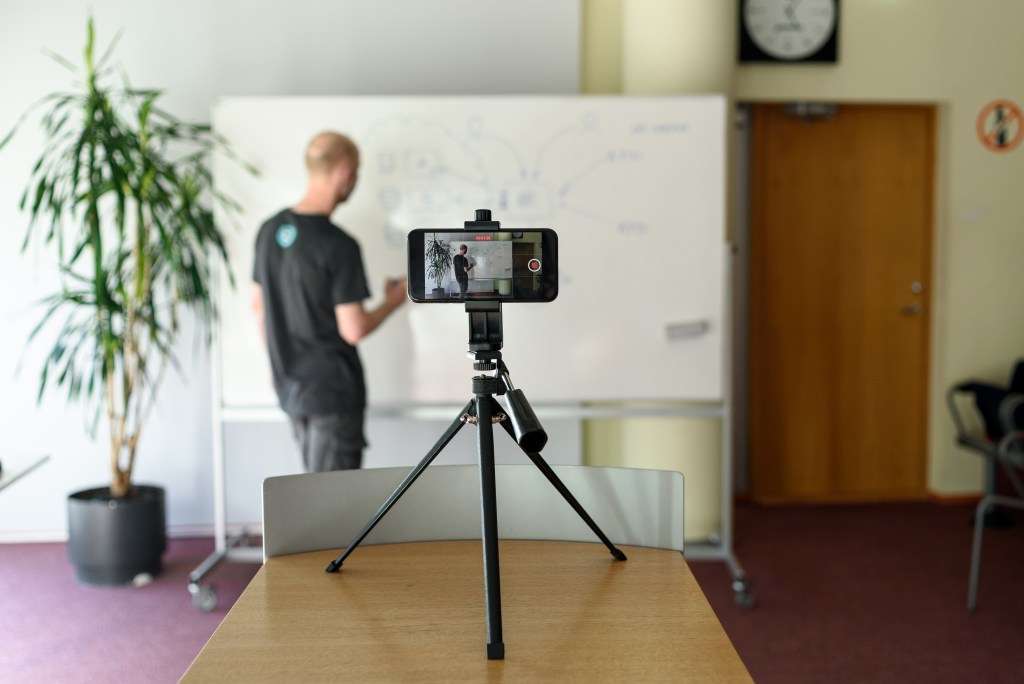 6. Podcasts
Just like webinars and events, podcasts are a great way to make sales, interview experts, and in some cases interact with your audience in real-time. Except for this time, it's via audio.

Podcasts are the web version of radio shows. You can record and edit the podcast through audacity for free and publish it to an audio hosting platform like Anchor, Buzzsprout, Podbean, and speaker.

Most of these have a free version and the paid versions start at $6 up to $45 per month depending on the plan. Some podcasters take it a step further with one little neat trick…

They video record the podcast and upload it to YouTube and other video streaming platforms to maximize their reach and sales. I've come across this really interesting article on "thepodcasthost.com" about podcasting and the kind of setup you can use to get up and running. You can check it out here.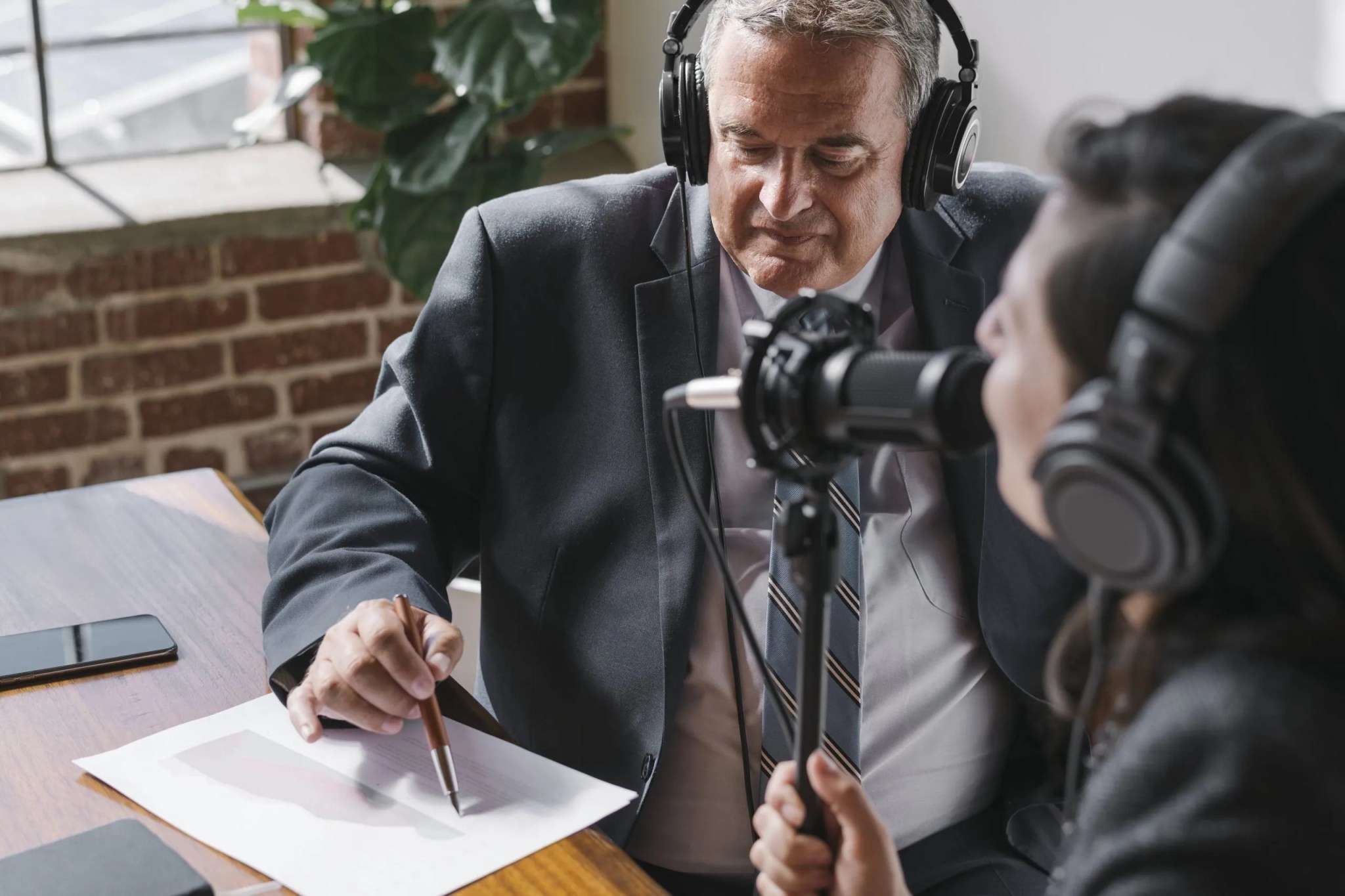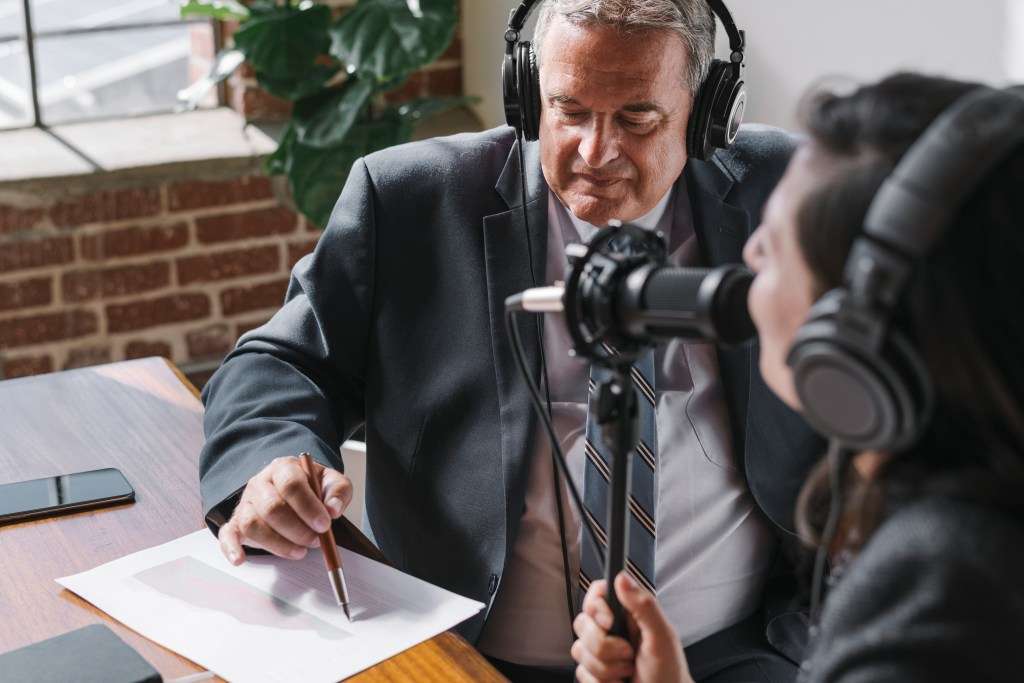 7. Contests, Sweeps Stakes, And Giveaways
This is a simple approach how to promote affiliate links. The general premise is that you create a contest or sweepstakes for people who buy a product through your links and the winner gets a reward/prize.

If you think about it, you're not buying these prizes with your money, all you're doing is using some of your earnings from affiliate commissions to pay for these. Better yet, if your prize is a digital product, like an eCourse or eBook, you can create these at absolutely no cost!

Giveaways are more or less the same thing, except everyone (or the first 100 buyers for example) gets a gift/reward if they buy the product through your link.

Another way to use giveaways is when building an email list, everyone who subscribes to your mailing list gets a free eBook or course.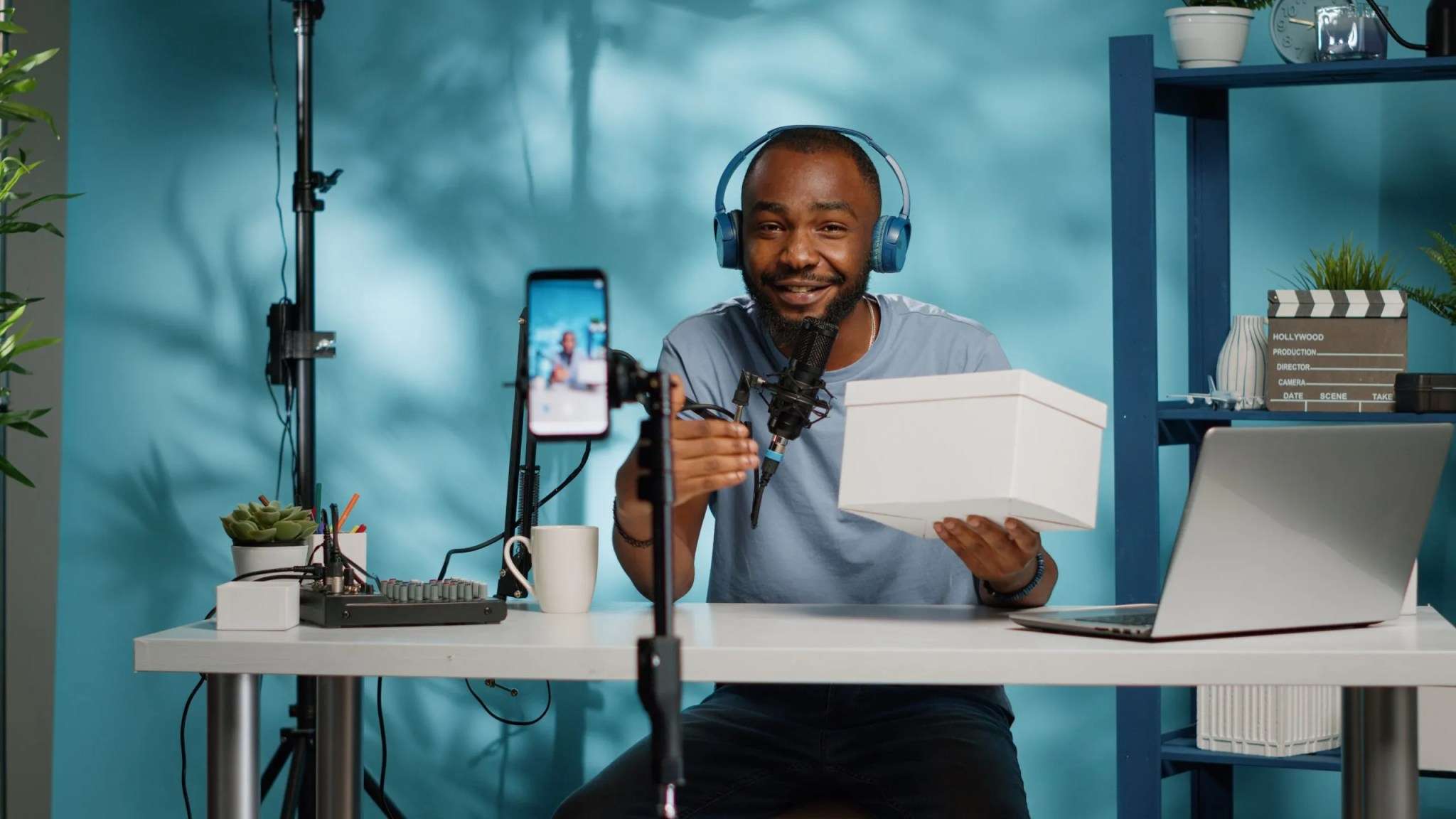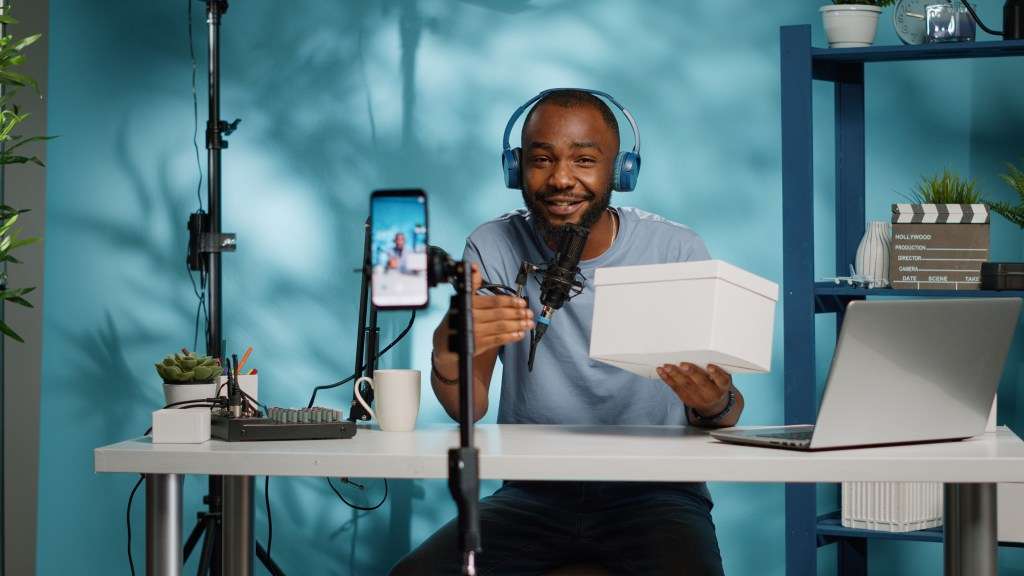 8. eBooks
Another simple and easy way how to promote affiliate links. All you need to do is write a 30-page eBook about the topic you are promoting, and embed your affiliate links within the text at appropriate places.

These places could include a phrase like "Click Here to buy the best product to simplify the process we just discussed". Once your eBook is ready you then publish it on Amazon Kindle Direct Publishing (AKDP), Barnes & Noble Press, Smashwords, Apple eBook Store, and Rakuten Kobo Writing Life.

The book on these platforms will be free to read. This, seemingly minor, detail maximizes your reach and makes your eBook, and in turn your links, accessible to everyone.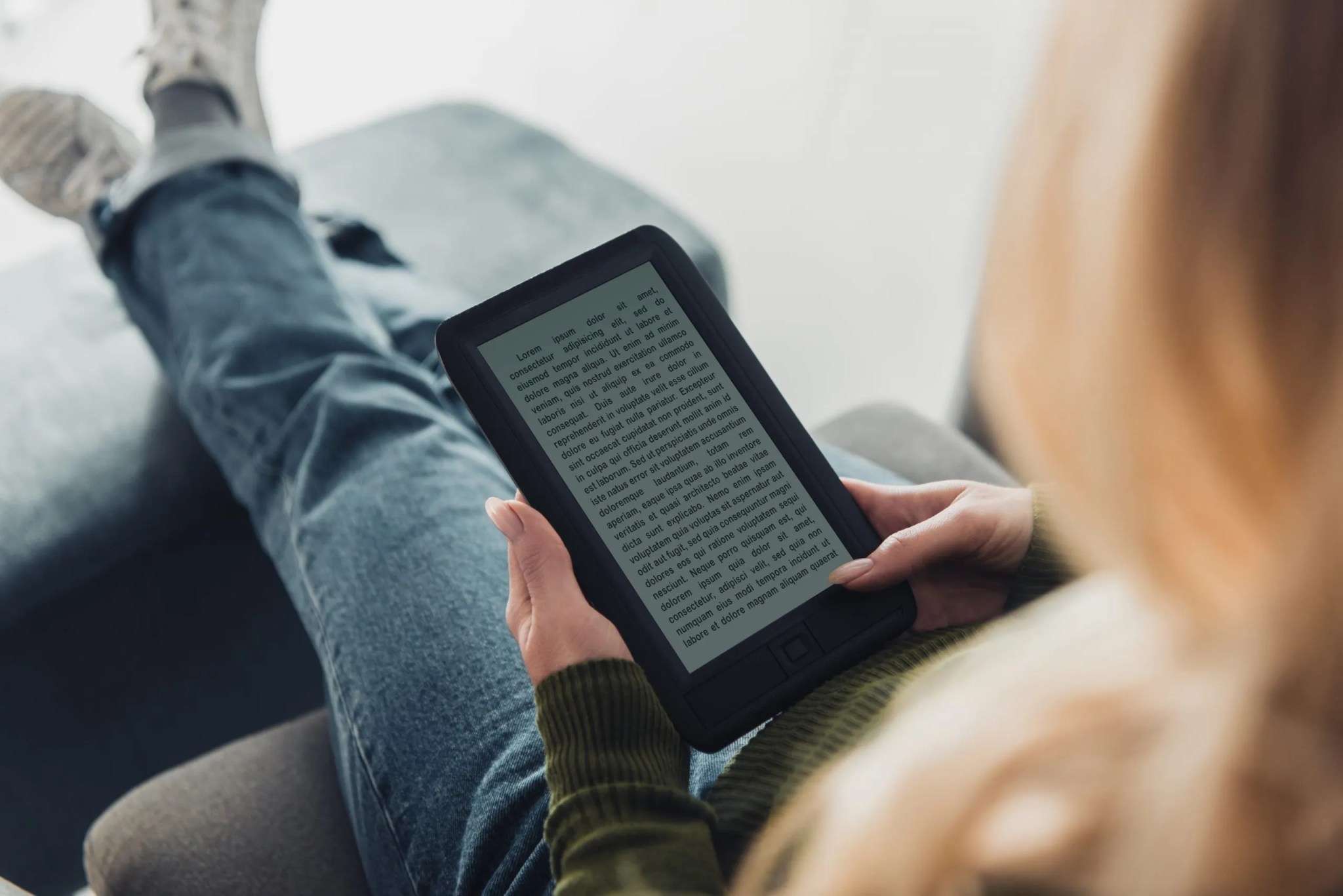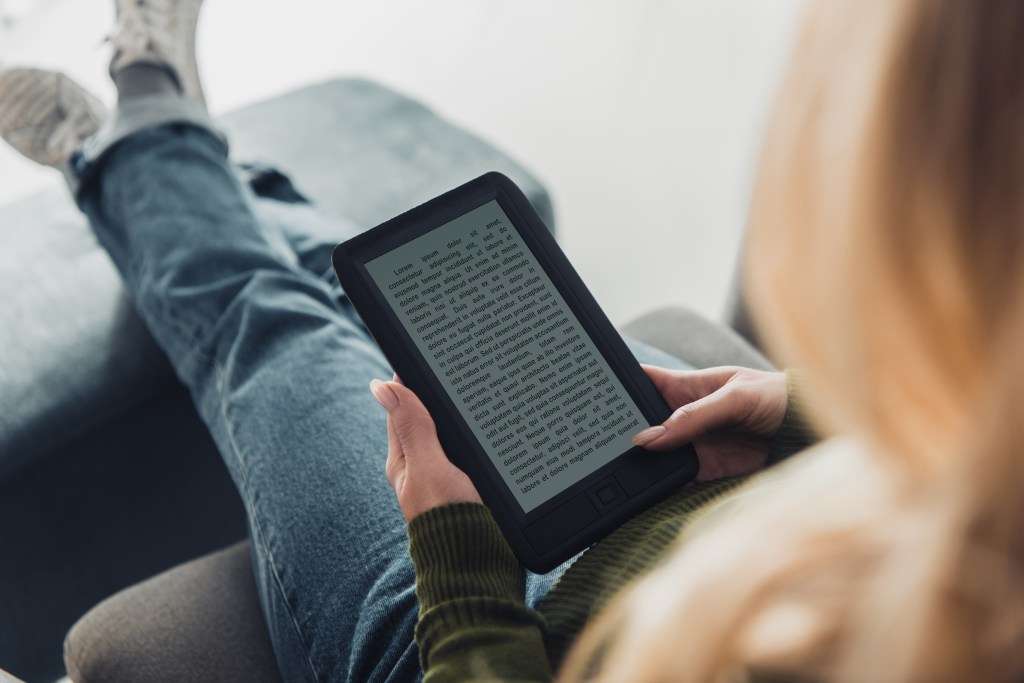 9. eCourses
Following the same principle as eBooks, eCourses are a great way how to promote affiliate links. This time instead of writing an eBook, you'll create a course with lessons instead of chapters. Better yet, why not create an eBook, then turn it into a course? This way you win double the audience with a little extra effort!

You can do this by recording your screen using QuickTime, and your audio using your phone or a mic and audacity. Finally, you combine and sync the audio and video using iMovie or Windows video editor for free.

During the course, you will recommend products and in each lesson's description/explanation/resources section you will include your affiliate links. You can publish your courses for people to watch for free on sites like Skillshare, Podia, Teachable, and Udemy.

You can also publish these free courses on YouTube in the form of playlists.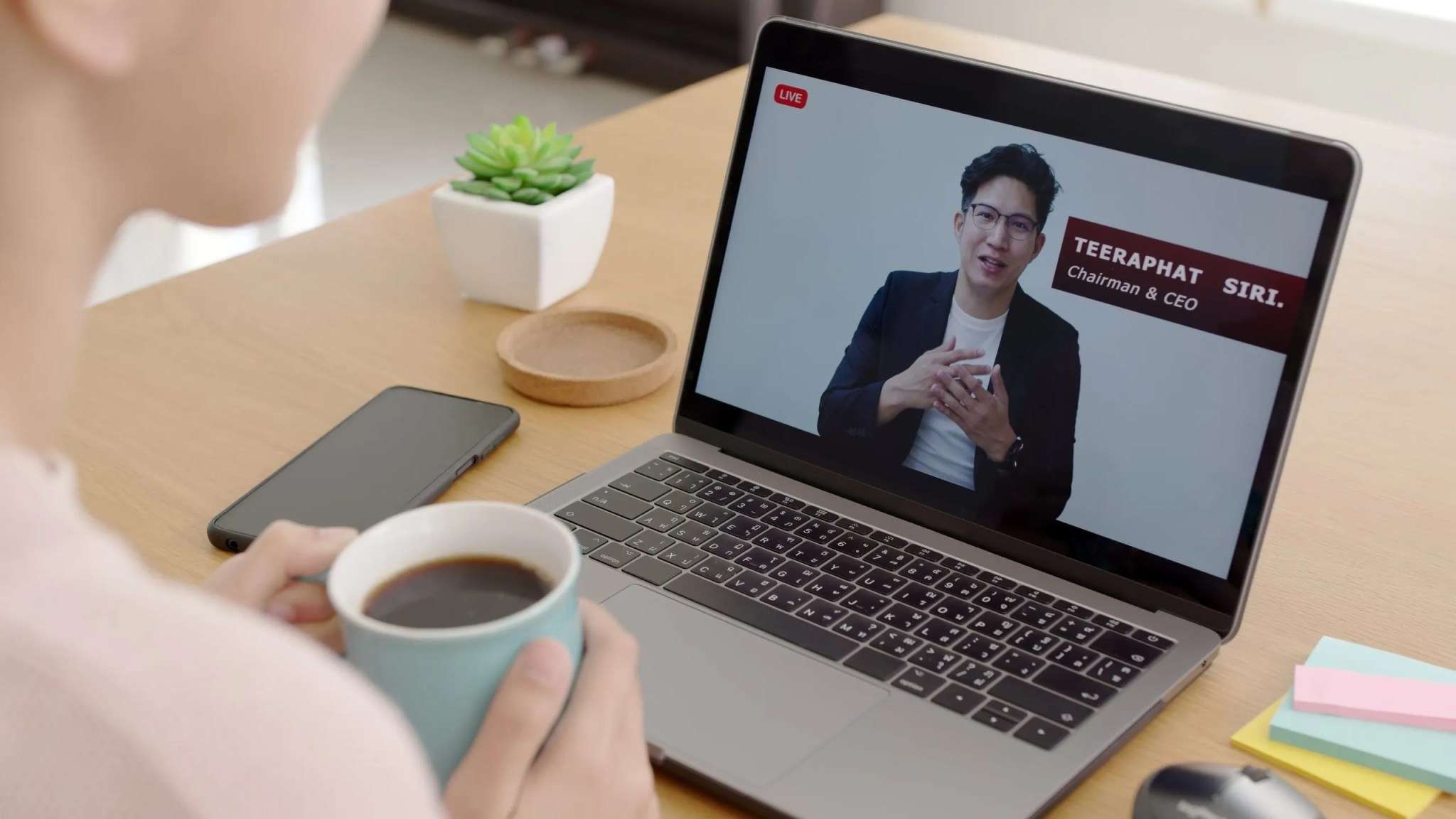 10. Sharing Online Presentations
Remember how in the previous section we discussed how to promote affiliate links through creating an eBook and turning it into a Course?

Well, there's an effective way to reach more people using your course materials. You can take your course slides and upload them publicly on slide-sharing sites. Platforms like Slideshare, Authorstream, Google Slides, and SlideOnline are great examples.

Once they are on these platforms, people can find your presentations when searching for the topic. If your slides are helpful and you provide enough value to build trust amongst the people going through your slides, they're very likely to buy the products through the links you provide.

But what if you don't want to create a course? That's fine just create a PowerPoint or keynote presentation and upload that instead.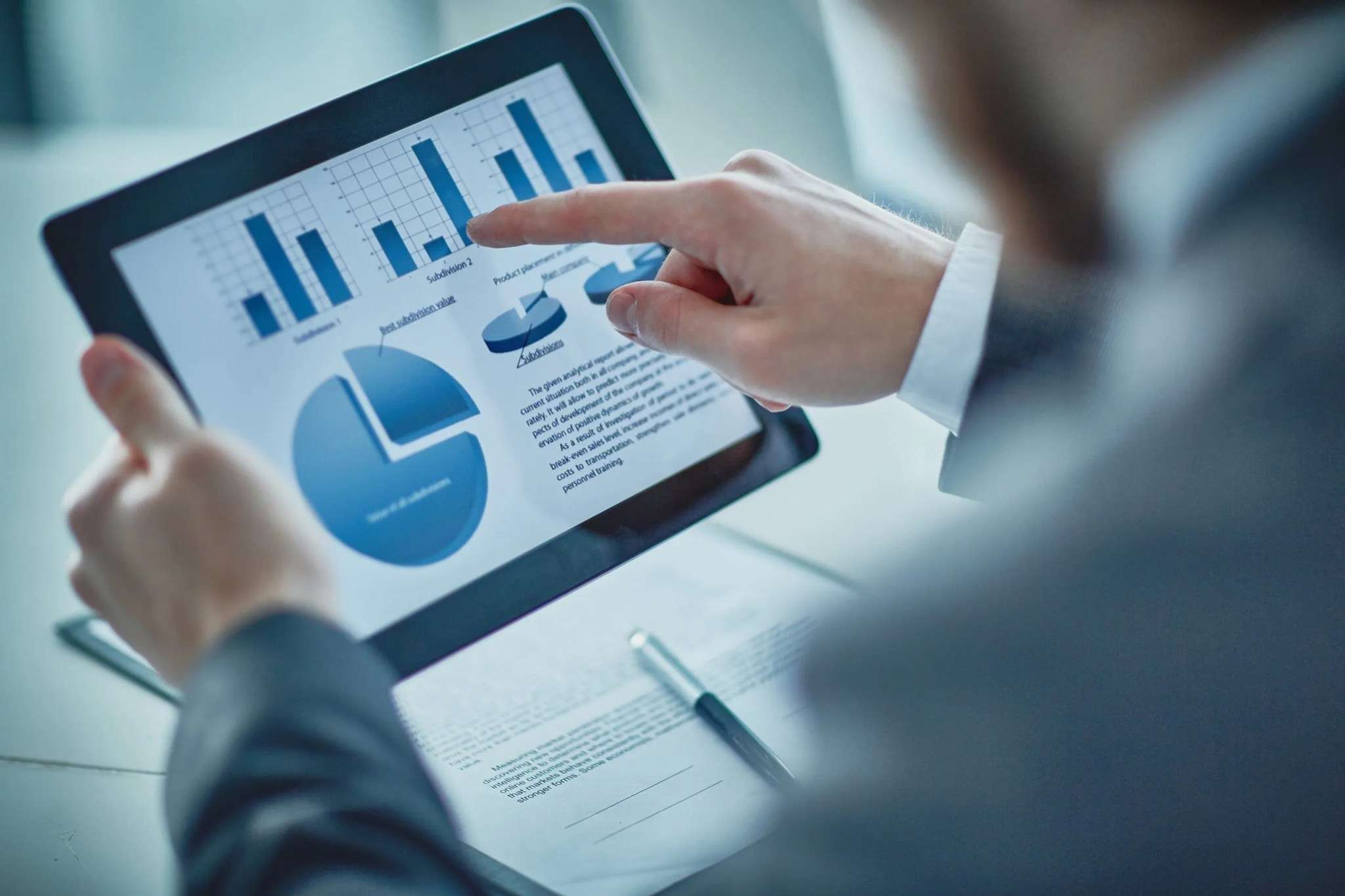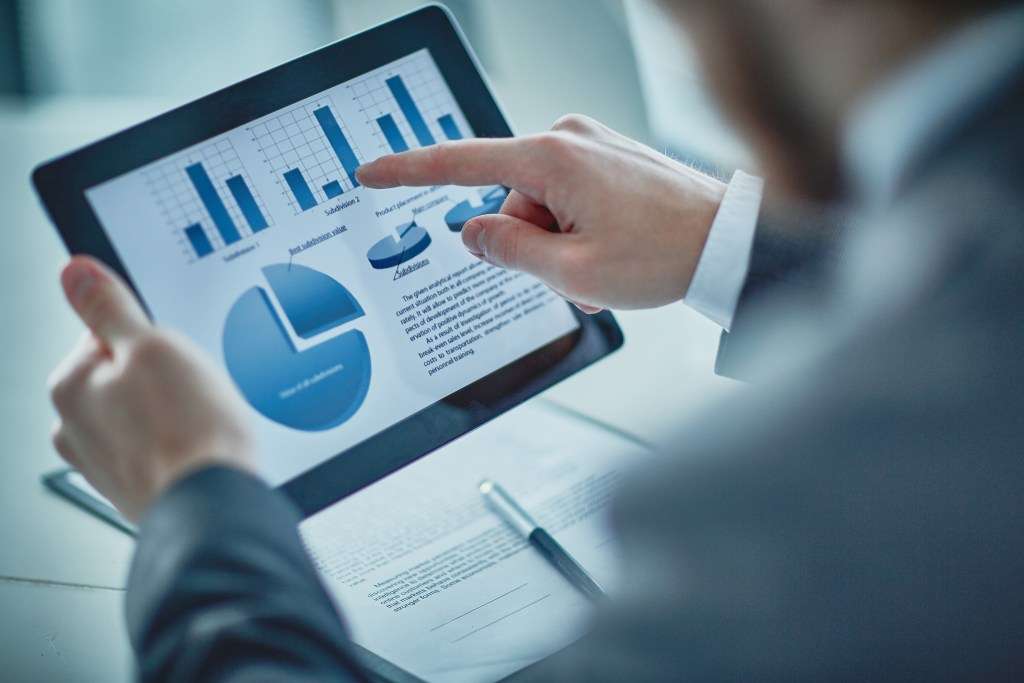 How To Promote Affiliate Links Using Paid Methods
The free methods are great and marketers from around the globe are minting it using these methods exclusively. However, these methods take time, effort, and patience. Fortunately, there are ways to cut corners if you are impatient like I am.

These methods are not a magic solution to all your problems. At best, they will shave off some of the time required before you start seeing results. They'll also decrease the effort required to succeed slightly because you'll get in front of more people with less work.

A word of caution to the wise though, these techniques should be used as supporting techniques to the free methods. You cannot sustain an affiliate business without some of the free methods mentioned above like a YouTube channel, podcast, or blog.

Think about it, if every time you want to make sales you need to spend money, your business will be like trying to fill a bottomless bucket. On the other hand, if you use these paid methods to start seeing results earlier on as you build up your free channels at some point you can stop investing.

But I digress…

1. Social Media Pay Per Click
Almost all social media platforms in this day and age offer their business users the opportunity to advertise to their community. The advantage of advertising through these platforms is the vast sea of targeting options available. You can target by age, gender, location, and in many cases interests as well.

Add to that the flexibility of being able to advertise with a photo, video, and or text all on the same platform. When compared with traditional advertising options like TV, radio, newspapers, and magazines the cost is much lower. Such media platforms are limited by nature like you cannot advertise using videos in a newspaper or magazine.

Plus, on such traditional media, you have no control over who is exposed to your advertisement.

For example, if you advertise on the radio, you are charged based on the number of listeners. This means if you are selling beauty products for women aged 18-30 and the show listeners are 70% outside this age range or men…

70% of your money has been wasted on listeners who will never buy your product. With social media not only is the cost cheaper because you choose who the ad is shown to, but you can also pay only when someone clicks thru to your sales page. In other words, you pay only when someone is genuinely interested in your product. Hence the name pay-per-click or PPC.

You can easily run a campaign on most of these platforms with a budget of only $5 per day.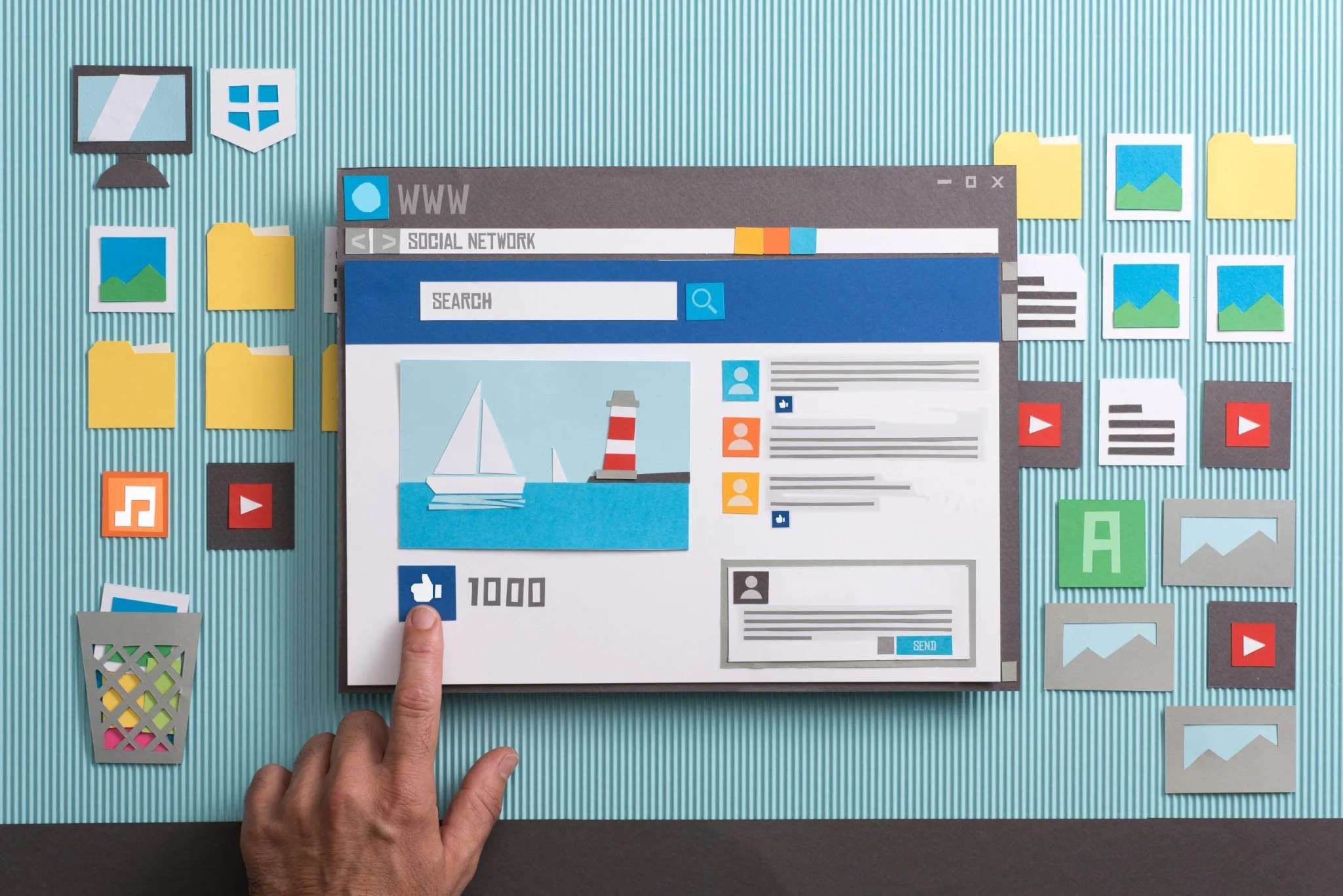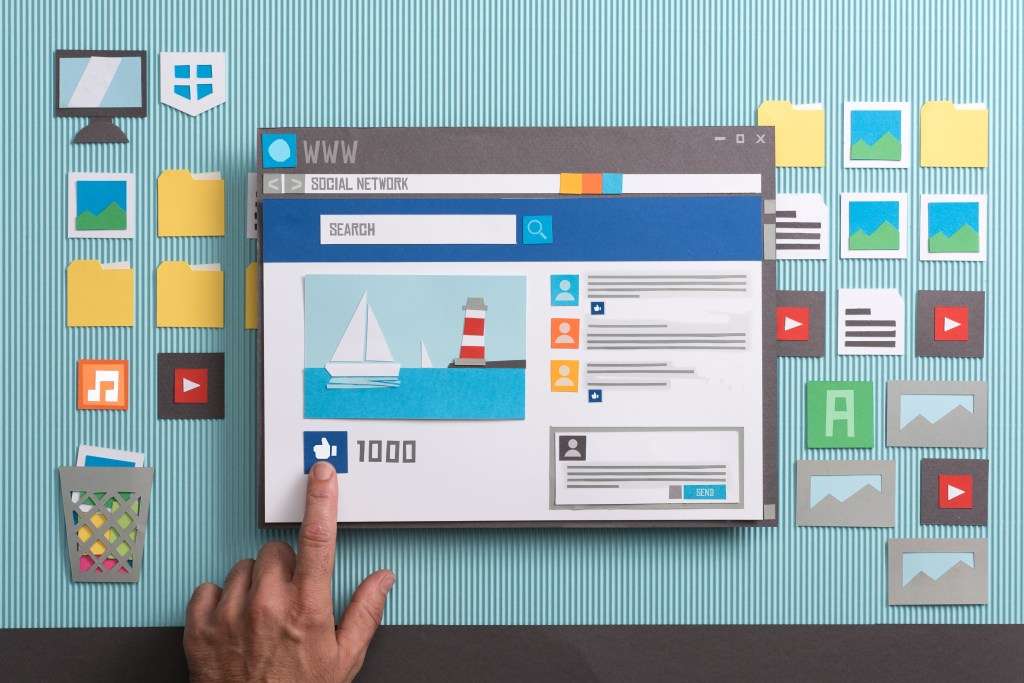 2. Website Ads
Website ads are another great way how to promote affiliate links online since you have reasonable targeting options. A website owner would know the gender and age range of their audience. Moreover, technologies available today allow them to restrict the ads displayed by visitor location.

All you have to do is pick a website or section of a website that deals with the topic/niche you are promoting in. This is a good way to make sure that the people who see your ads are interested in what you offer. Tying in with the previous and following sections…

Many websites are part of what is called a "global display network". Facebook and google have these and in turn, allow you by checking a box to display ads on independent websites within their network. This saves you the trouble of having to find websites catering to your target audience but limits your control over which of these sites your ads are displayed.

The ads on websites most commonly come in the form of:
Static banners
Interactive banners
Video ads
Interstitial ads
Pop-up
Pop-under
Browser notification
Contextual text ads
I won't get into the details of these here as this would need another full article spread about them. You can buy these ads spots from ad networks like google ads, or by contacting the website owners through their contact page. Usually, these ads are charged by CPM (cost-per-mile/thousand impressions), CPC (cost-per-click), or CPV (cost-per-view).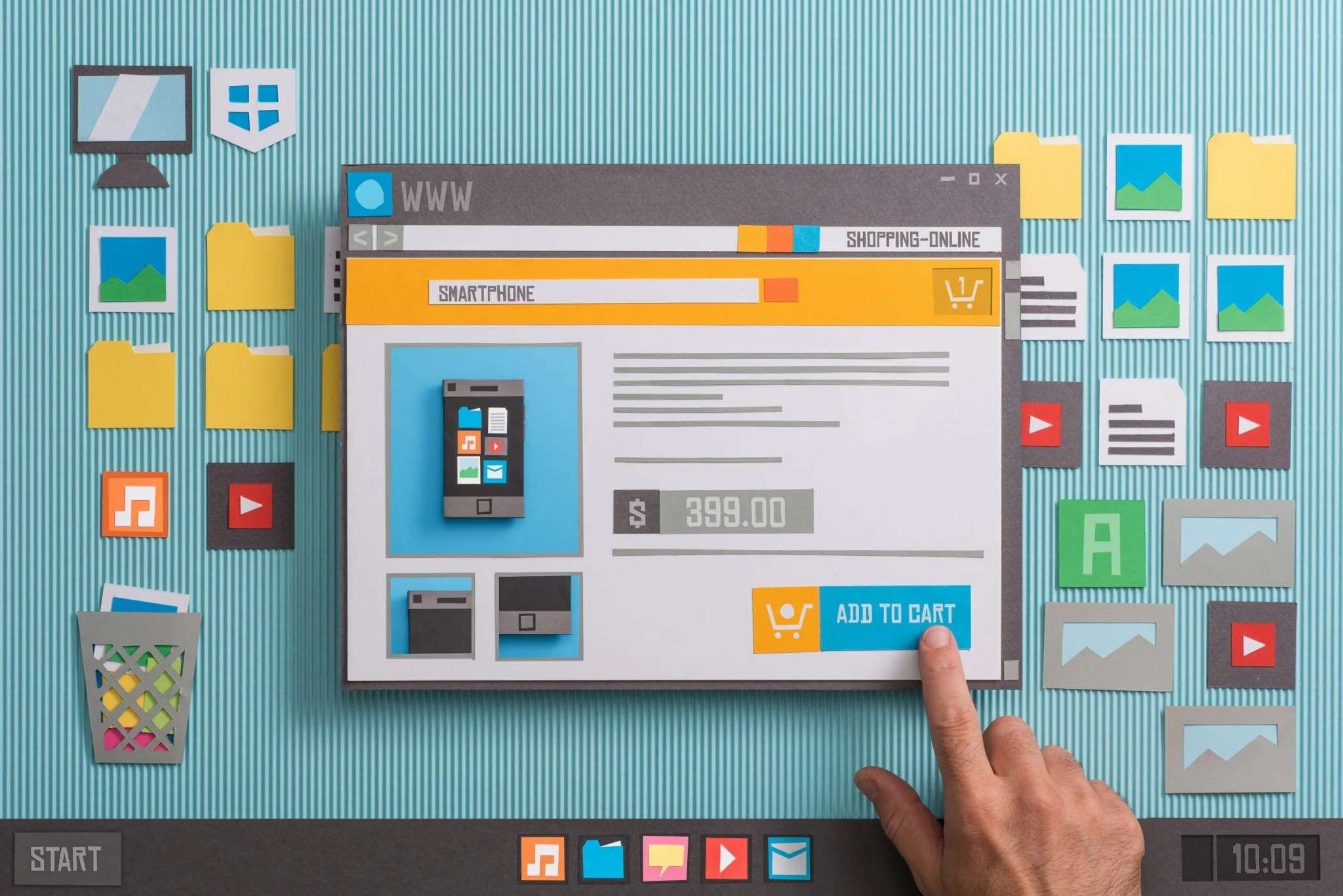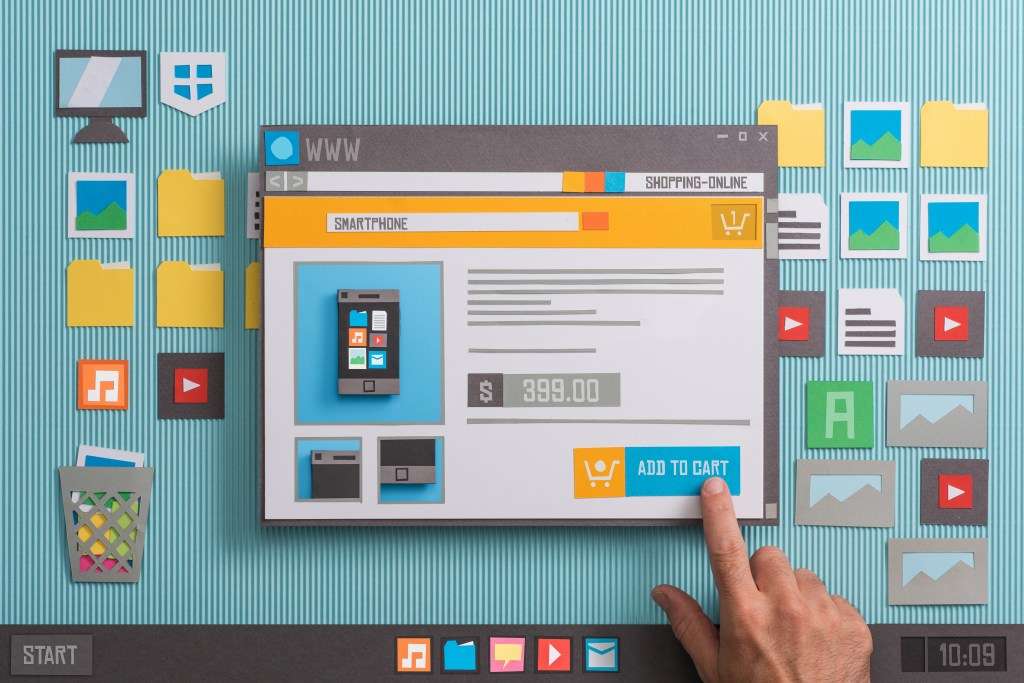 3. Search Engine Ads
Have ever noticed when you search on Google, for example, the top two or 3 results say "ad" in the top left corner? These are results from sites that paid Google to place them at the top of the search results page (SERP). Most of the popular search engines have such an option and charge you either by CPC or CPM.

The problem with search engine ads is you need to own the site you are advertising. This means you'll need to create a landing or review page on your domain that you can advertise. Your visitors will then need to be cleverly redirected to your product page through a "buy now" button, for example.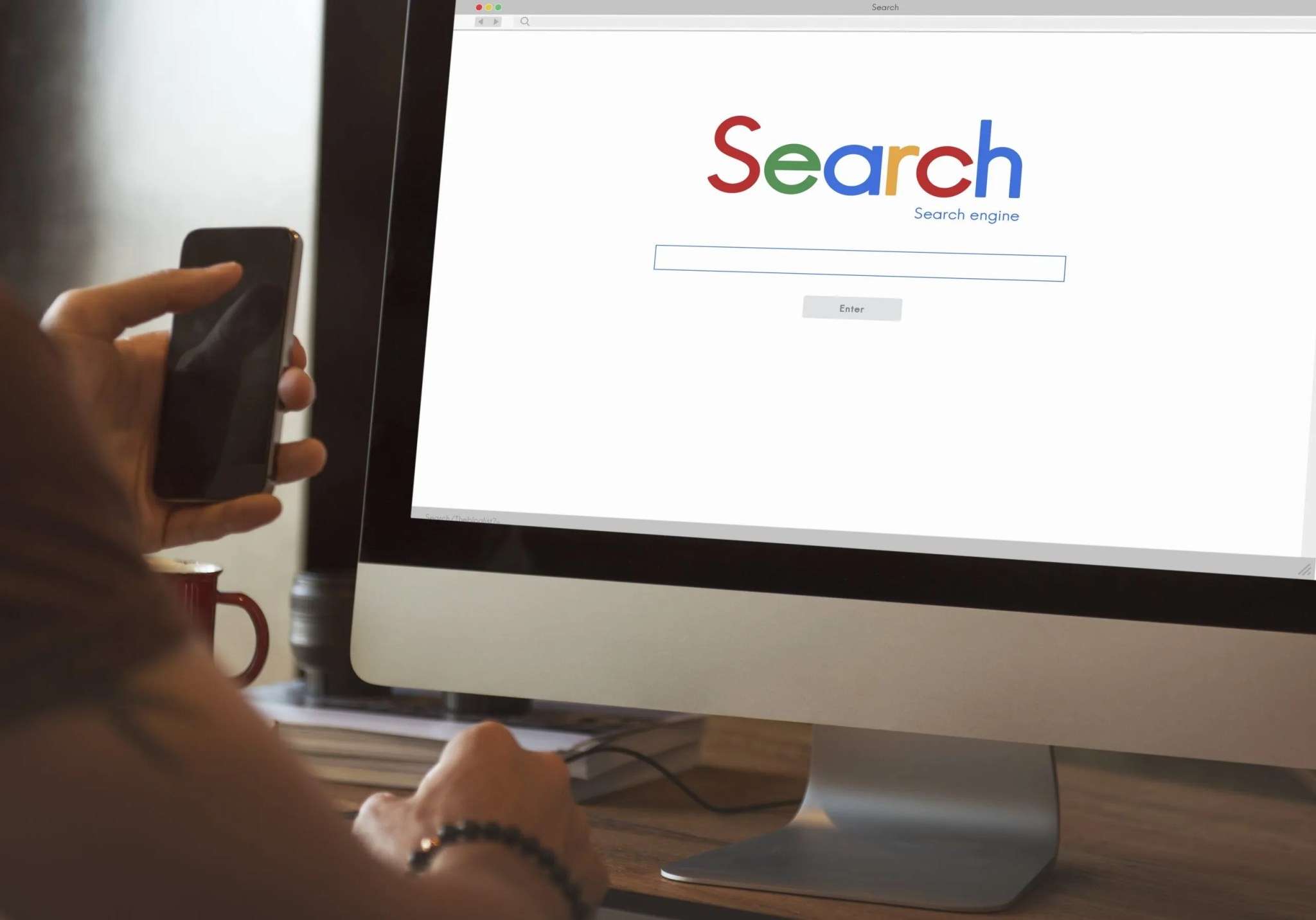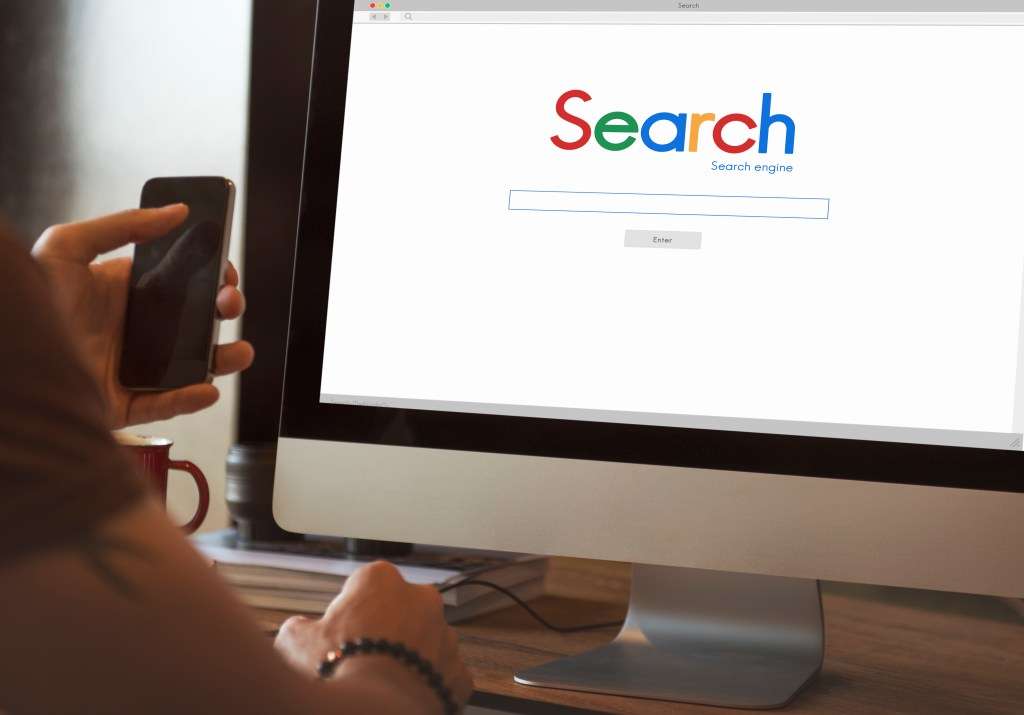 4. Solo Ads
You may be wondering what are solo ads…

They are ads that are sent out by email that are sold by people with tens or hundreds of thousands of subscribers to their email list. These are email marketers in a specific niche. Marketers who have spent years building trust amongst their readers. As a result, many of them will refuse to send clicks to low-quality products. This is to protect their credibility with their readers.

Decent solo ad providers will recommend that you create an email capture page rather than send them directly to a product sales page. The reason being is that, unlike other ad options, leads from solo ads will require a little more convincing before buying.

This is why sending them to a capture page will enable you to add them to your list and keep marketing to them via email for free afterward. However, I've come across many successful marketers who sent the solo ad click traffic directly to their affiliate link. They saw more success with that approach.

As you can see, there are two schools on how to promote affiliate links with solo ads. You can try both and decide what school you'll follow.

Clicks start from as low as $0.25 per click up to $2+, but I would be suspicious of anything below $0.70 per click. But I digress as this is a deep topic and cannot be covered in this small section.

To find solo ad providers you can check out udimi.com or search "your niche" followed by "solo ads" on your favorite search engine.

Make sure to check the reviews on any solo ad provider before buying as there is a lot of scamming going on in that industry. Even if you do get clicks and leads, there is no guarantee that they'll be responsive leads or people who buy.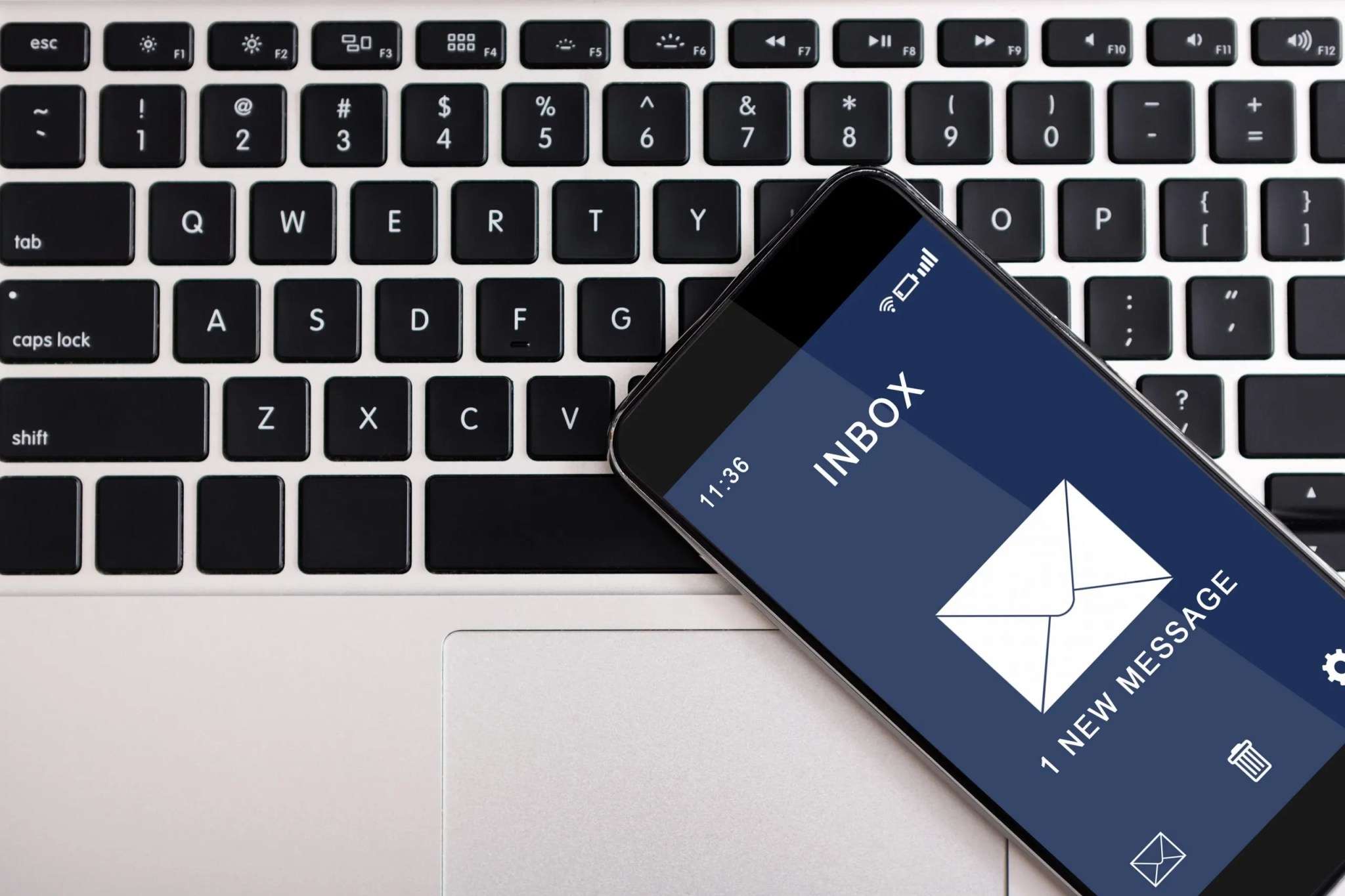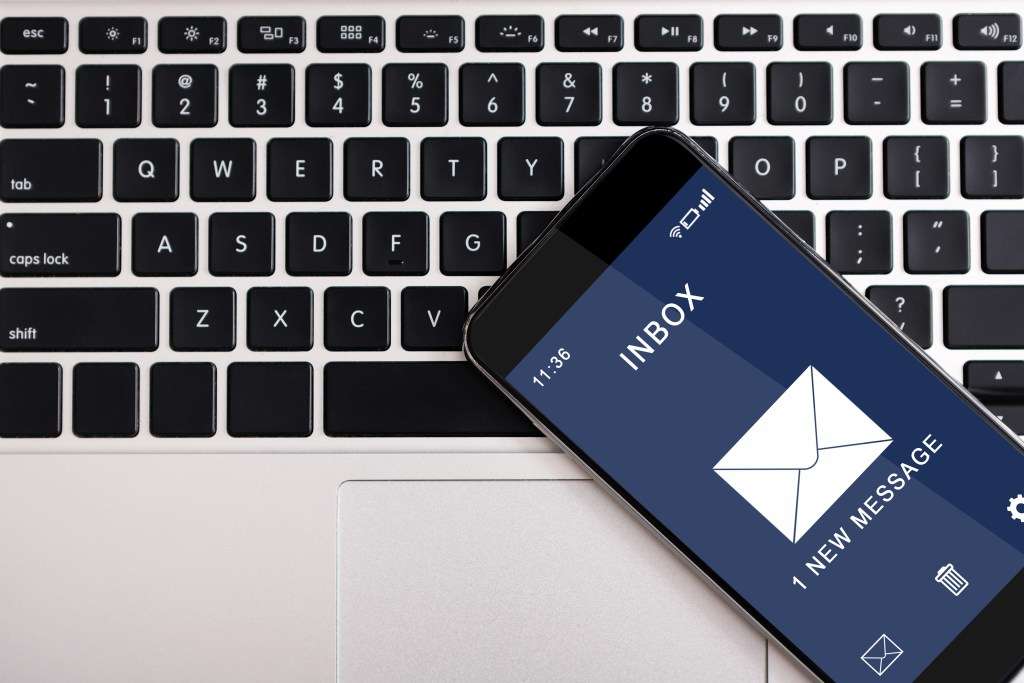 5. Sponsored Posts
This is a fun and creative way how to promote affiliate links. The idea is simple instead of writing a blog or social post about your product, you pay someone with a lot of followers to promote it on their blog/social accounts.

You can use this in one of two ways. The first is to have the sponsored post direct the readers to a sales or product review page on your domain. Alternatively, you could have the post direct the readers directly to your affiliate link.

I recommend the former approach as this will increase traffic to your website and allow you to create a following in the process. Then you would have readers to whom you can promote more products in the future through your website or blog.

You can buy these posts on networks like:
RealClever
Linqia
TapInfluence
AcornInfluence
BlogMeetsBrand
Aspire.io
Izea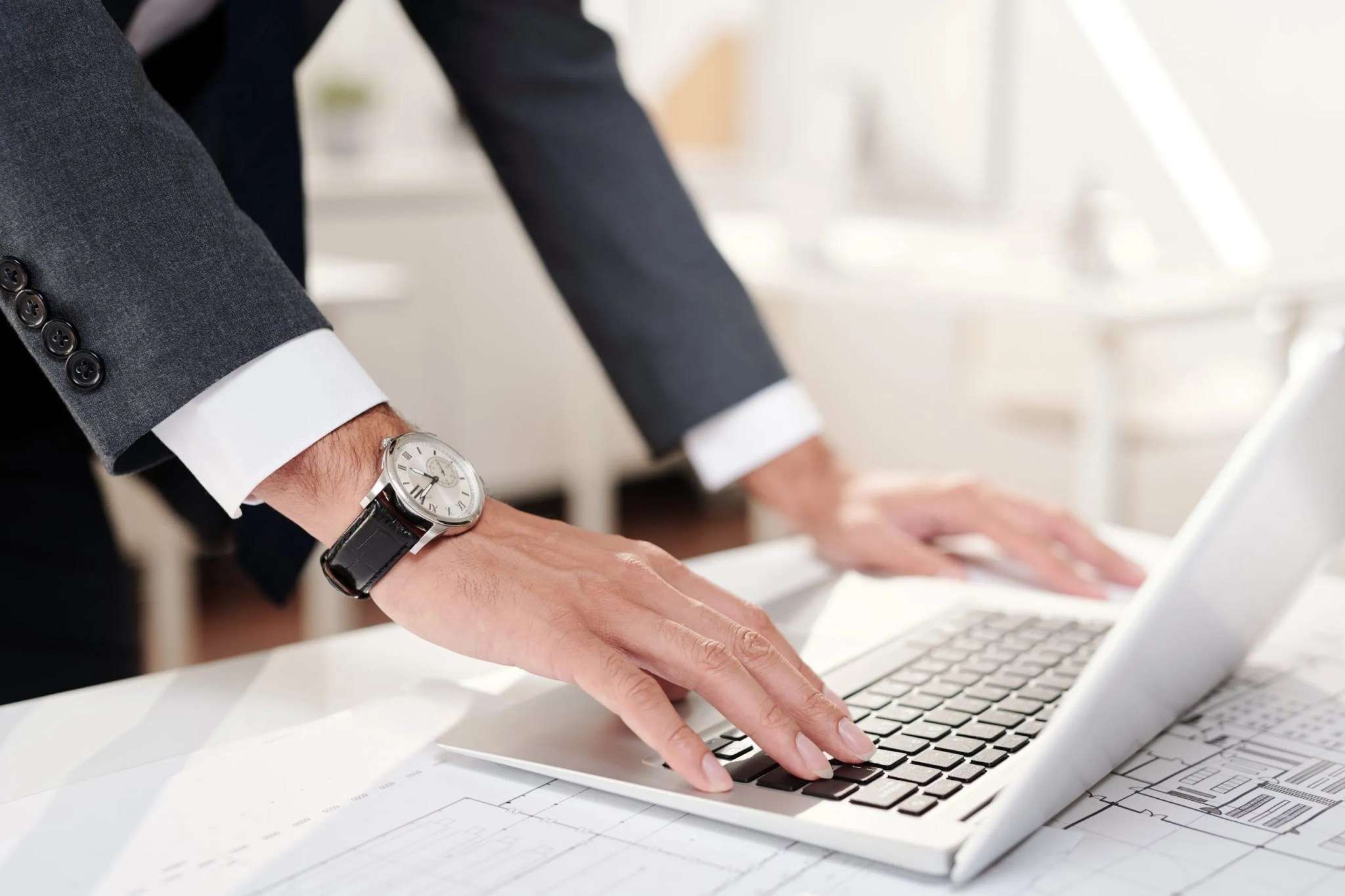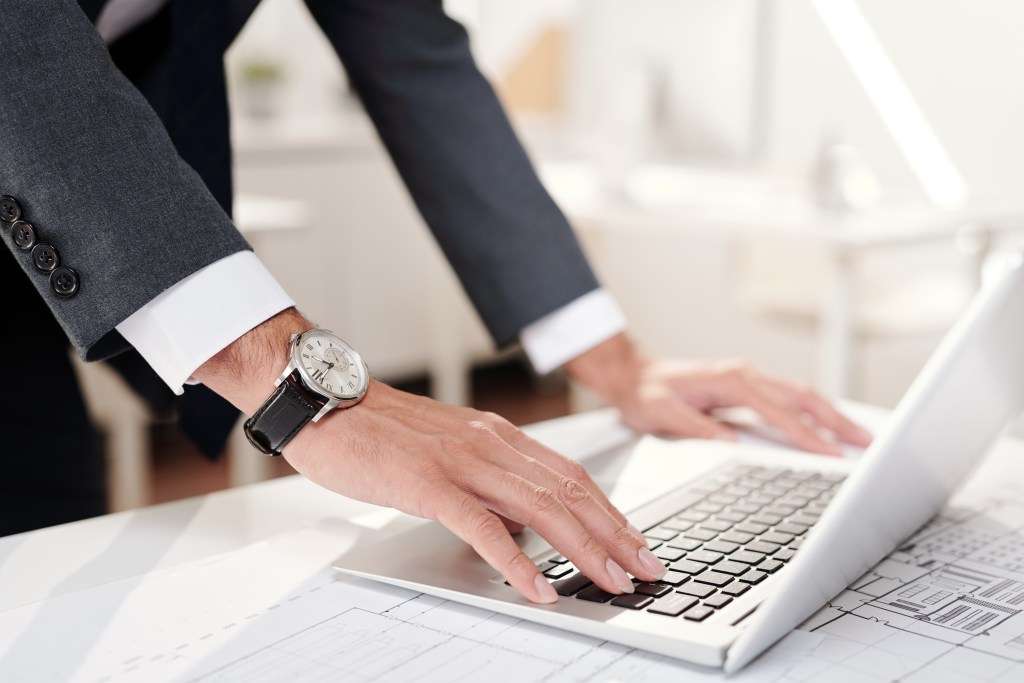 Conclusion On How To Promote Affiliate Links
As you can see, there are so many options to help promote your affiliate links online and we've just barely scratched the surface here. I guess now it's up to you which options you find appealing and which ones you choose to start with.

The only piece of advice I'll give you here is to choose only one free option and reinforce it with a paid option. Take your time to master them, then consider adding others. However, if you insist to use more than one option, then at least try to pick the options that work together like pieces of a puzzle. The reason is you shouldn't distract and spread yourself too thin.

Fair enough right now you may be excited to try them all, but at some point, you will get burned out, give up, and maybe even drop them all. Trust me on this, I am speaking out of my personal experience. I didn't listen to the experts and tried to do everything, at some point it became too much of a headache and I stopped for a while.

The sad thing with when you take a long break you have to start over almost from scratch. Yeah, if you have a blog, it'll still be there provided you still pay for your domain and hosting, and your social pages will still be around.

However, it will take you a lot of time to rebuild your active following to the point of how it was before taking your break.