I am sure you've seen the ads over the internet. But what is Legendary Marketer? Are the Legendary Marketer training products any good? What about the Legendary Marketer support? Or Legendary Marketer affiliate program?

So what is Legendary Marketer? Well, they took the internet marketing world by storm a couple of years ago. However, unlike the many flash-bang wiz in the pan companies that came up in the past few years, they are still here. Moreover, they still hold a reasonably sized market share in the industry.

Affiliate Notice: This article contains affiliate links to Legendary Marketer. IEVOLVE WEALTH and its founder may be compensated if you choose to purchase any of their products. Needless to say, at no additional cost to you!
The Story Of LM + It's Founder & CEO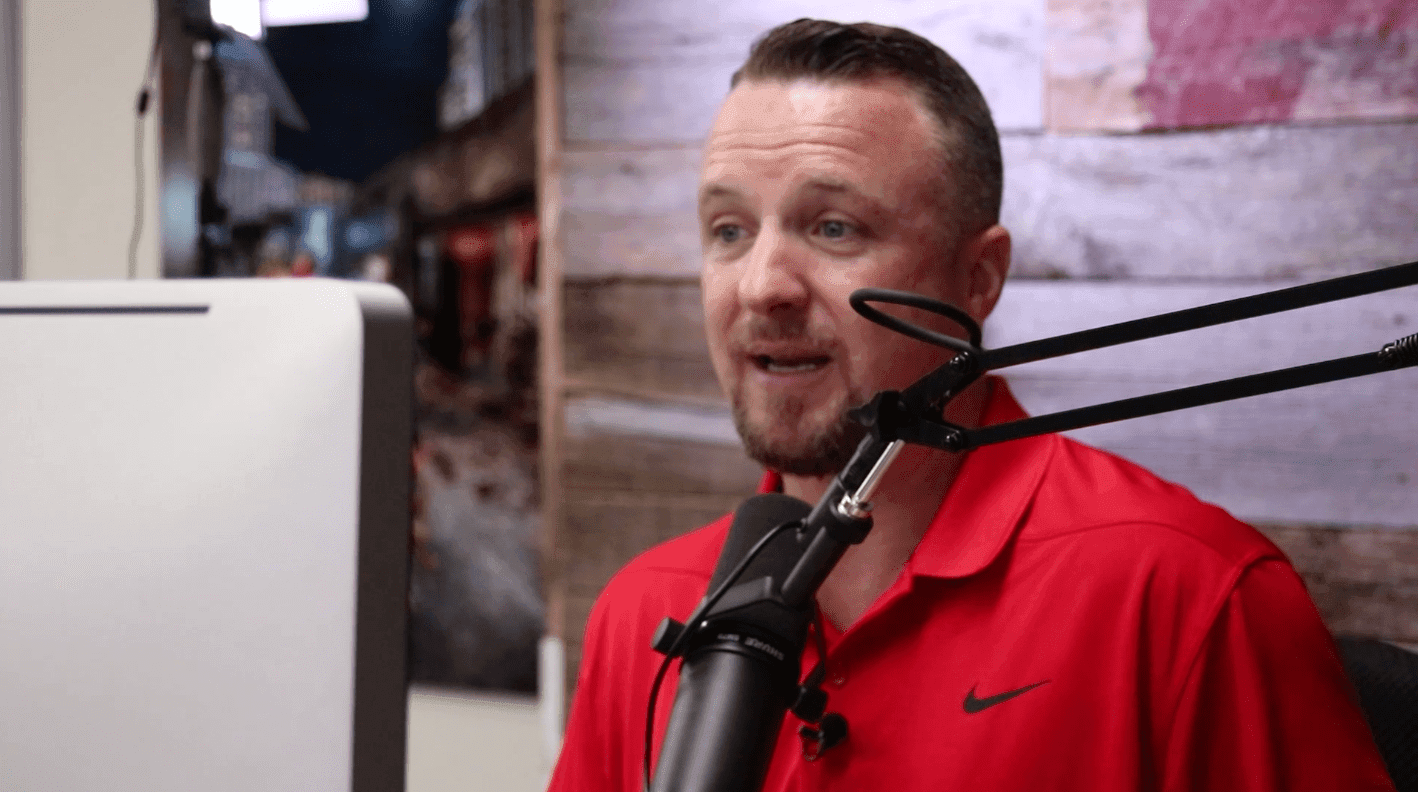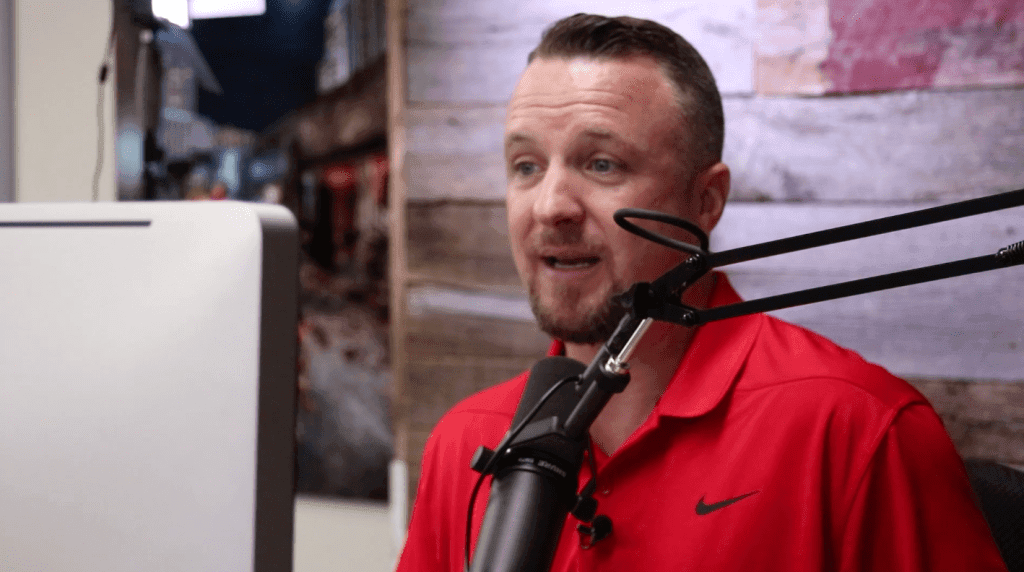 The founder of the company is a gentleman called David Sharpe. His story is quite an inspiring one. Before we say any more, you should know that Dave is one of my mentors. I hold a great deal of respect and admiration towards him and what he's trying to do.

For the record, I have dealt with Dave personally on multiple occasions. This is not one of those things you see on the internet where someone talks about someone without ever knowing them. If you've been reading my articles for any length of time or had one of the one-on-one coaching sessions, you know me. I don't make false claims or utter anything but facts.

Now that that's out of the way let's get back to the story. Earlier on in Dave's life, he was a drug addict, unemployed, and living out of a banged-up truck. (photo below)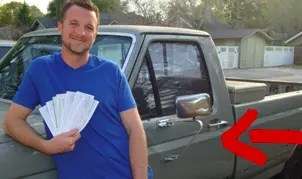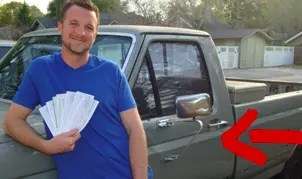 So wait… You must be wondering how on earth does a drug-addicted, homeless, unemployed man become a trustworthy mentor?

Something must be fishy right? Well, read on, it will all make sense in a second. Besides how can you know Legendary Marketer without knowing the man behind it right? At one point his father felt sorry for him and let him sleep on the couch. He also helped him get a job in construction, as you can see in the photo below.

Sounds so fishy doesn't it? Well that's what I thought too at first, I don't blame you.

During his time working in construction, he felt unhappy with his life. He had a transformative moment in his life, as many of us had before turning our lives around. Using an old computer at his dad's home he started trying to figure out how to make money. Kind of like you reading this article today, or me a few years back.

It's a process we all go through, anyone who claims they haven't is lying to you, my friend! Unless they were born rich of course.
Fast forward a little bit…
He started making one check, then another, and so on. His life took a turn for the better, buying a home, a new car, started a family. He even bought his dad a truck and a house, both as a surprise, and filmed his reaction. He'll gladly share these videos with you, as he's so fond of them!

I need to stop here for a second, that last paragraph says a lot about a person. It was at that moment when I discovered these aspects of his character that my skepticism started to drop. With time I also realized he doesn't need Legendary Marketer. He made enough money without it to fulfill all his dreams, without bothering with a business and overheads, etc.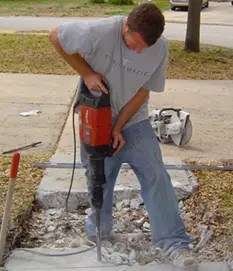 Once you get to know Dave yourself you'll reach the same conclusion.
Dave is on a mission. He feels like it's his calling to help those in similar circumstances as he was in the photos above. You can tell, if you watched any of the videos on his blog or youtube channel. He's an online marketing guru, yet you'll find him trying to help people with drug and substance abuse problems. You'll find him preaching high morals, that I personally saw him practice.
So what is Legendary Marketer to Dave if it's not just a business? Its his legacy!
I say I am trying to change the world, he's already changing it! Moreover, it's his teachings that inspired me to follow in his foot steps and take this approach. Unlike other reviews about Legendary Marketer, I don't want to show you just the business side.

I want you to see the human side. In many of my articles I preach researching the people behind a brand before dealing with them. How on earth could I explain what is Legendary Marketer without sharing what I know about Dave Sharpe, its founder!

I know you're itching to find out more about the platform itself, so let's jump right it.

What Is Legendary Marketer Training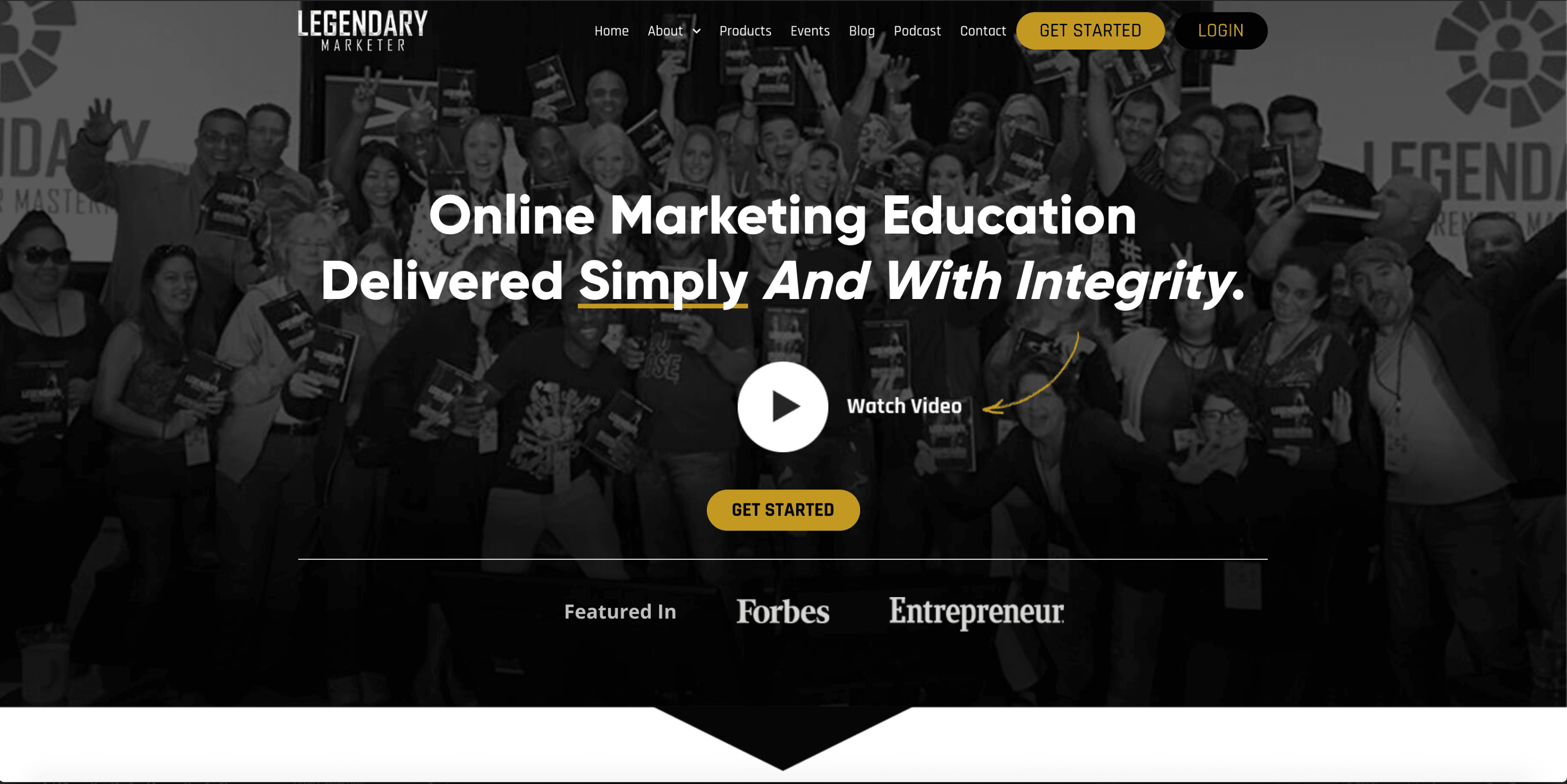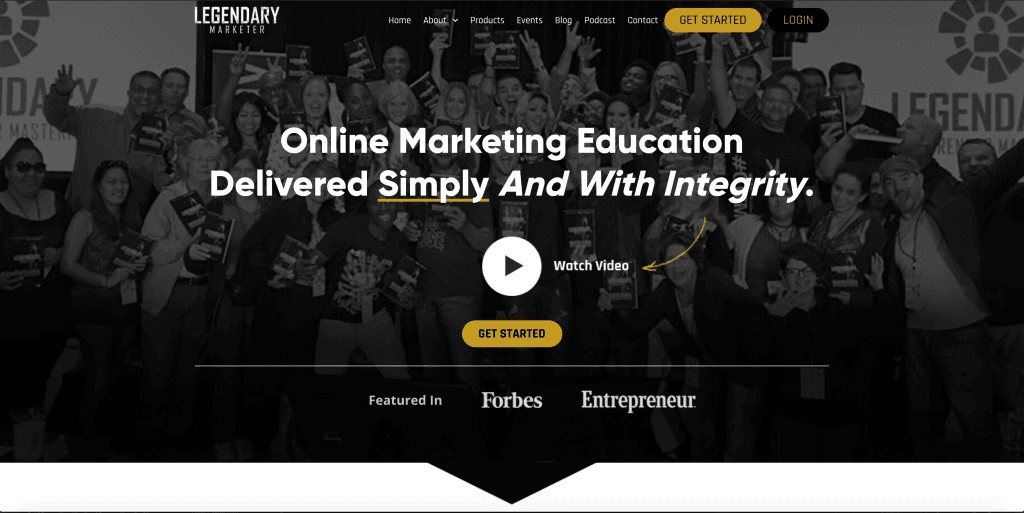 Once you visit their website and click on the our products tab, you'll find a plethora of training products. I'll share screenshots of these here and discuss them in further detail. First, though, I'd like to share the one thing I was permitted to display from inside the members area.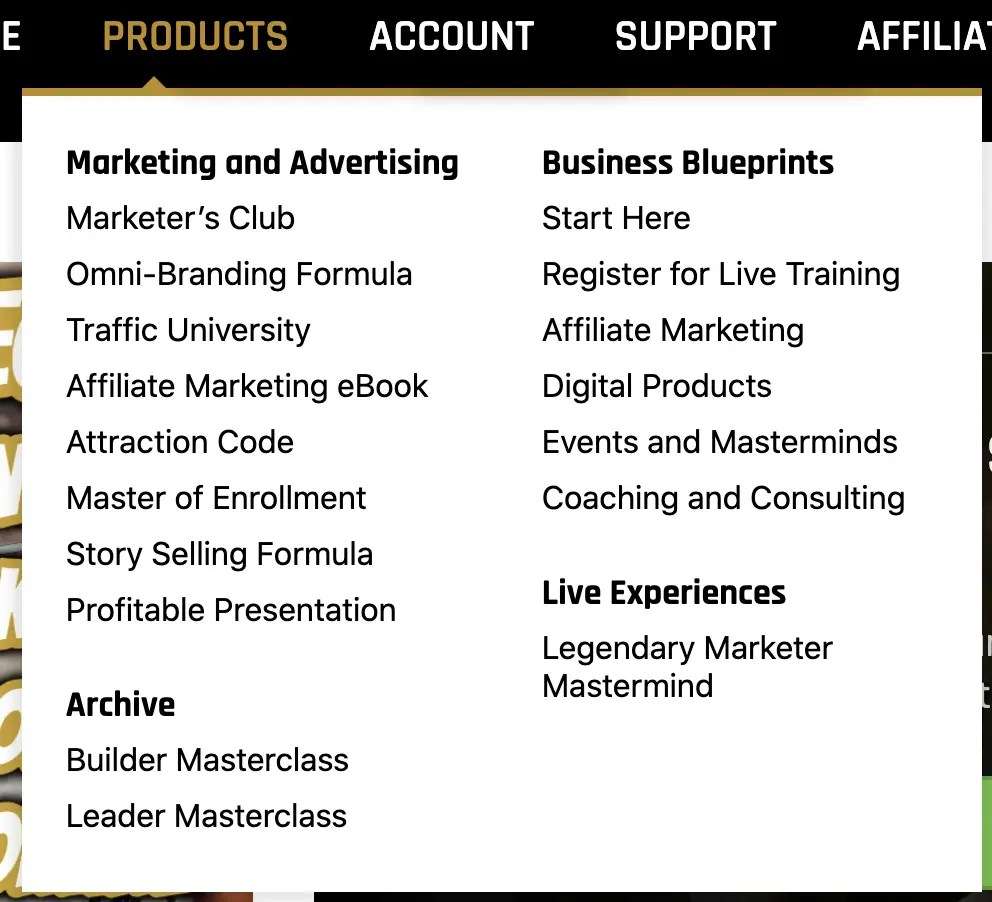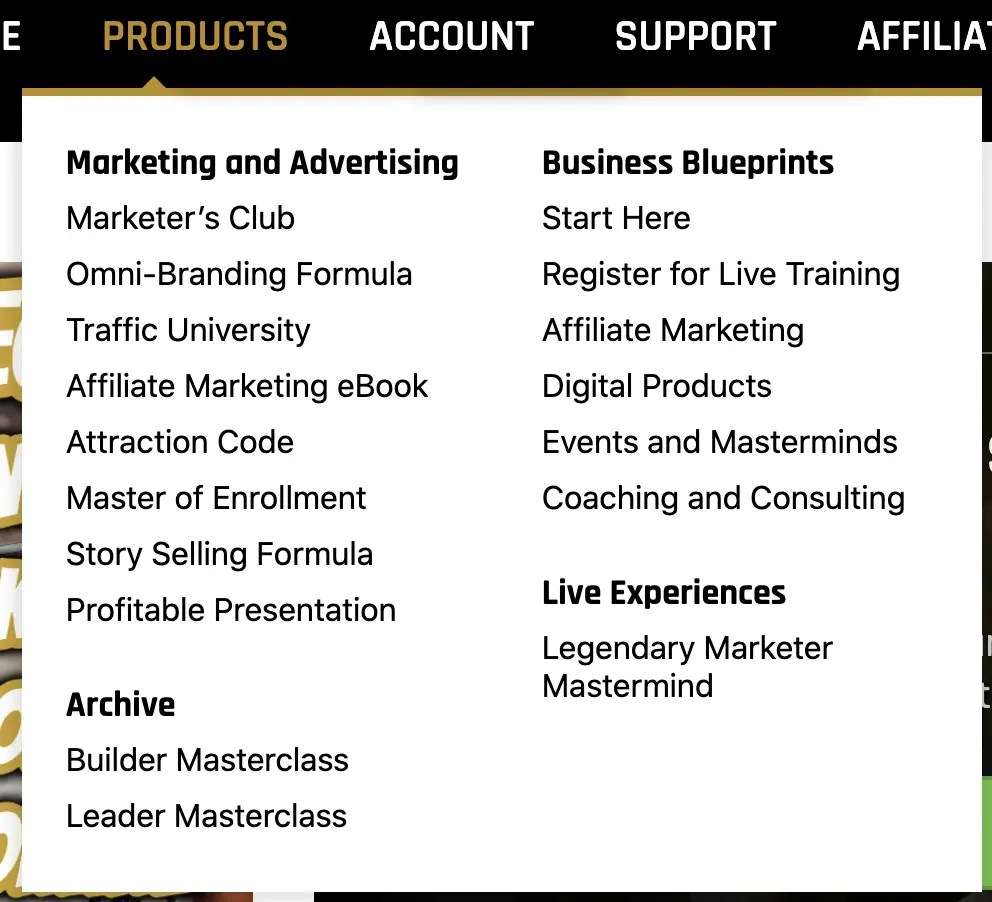 As you can imagine what is Legendary Marketer if not a business like any other? This means protecting their intellectual property is a top priority. To be able to take this screenshot, I had to get the permission of their support team first.

So what is the relevance of this of this screenshot to understanding Legendary Marketer's trainings offering here? It showcases more of the Legendary Marketer training products than on the outside pages.
If you want the answer to "what is Legendary Marketer?" this screenshot solves part of the puzzle.
The platform, stripped from everything else, is a training academy for anyone wanting to earn money online. They teach you everything from day one all the way until you are a multi-figure business owner. Please note that this is not an income claim in any way, means, or form. What I mean here is just like a school takes you from preschool all the way to a high school diploma.

Just because they offer you quality education in all stages until you get a high school diploma, doesn't guarantee you will get it right? I mean if you don't study and apply what you learn, what are your chances of passing? The same concept applies here. Whatever stage of your online business you're in, they have something to help you.

So what are all the Legendary Marketer training products?
Legendary Marketer's 15 Day Online Business Builder Challenge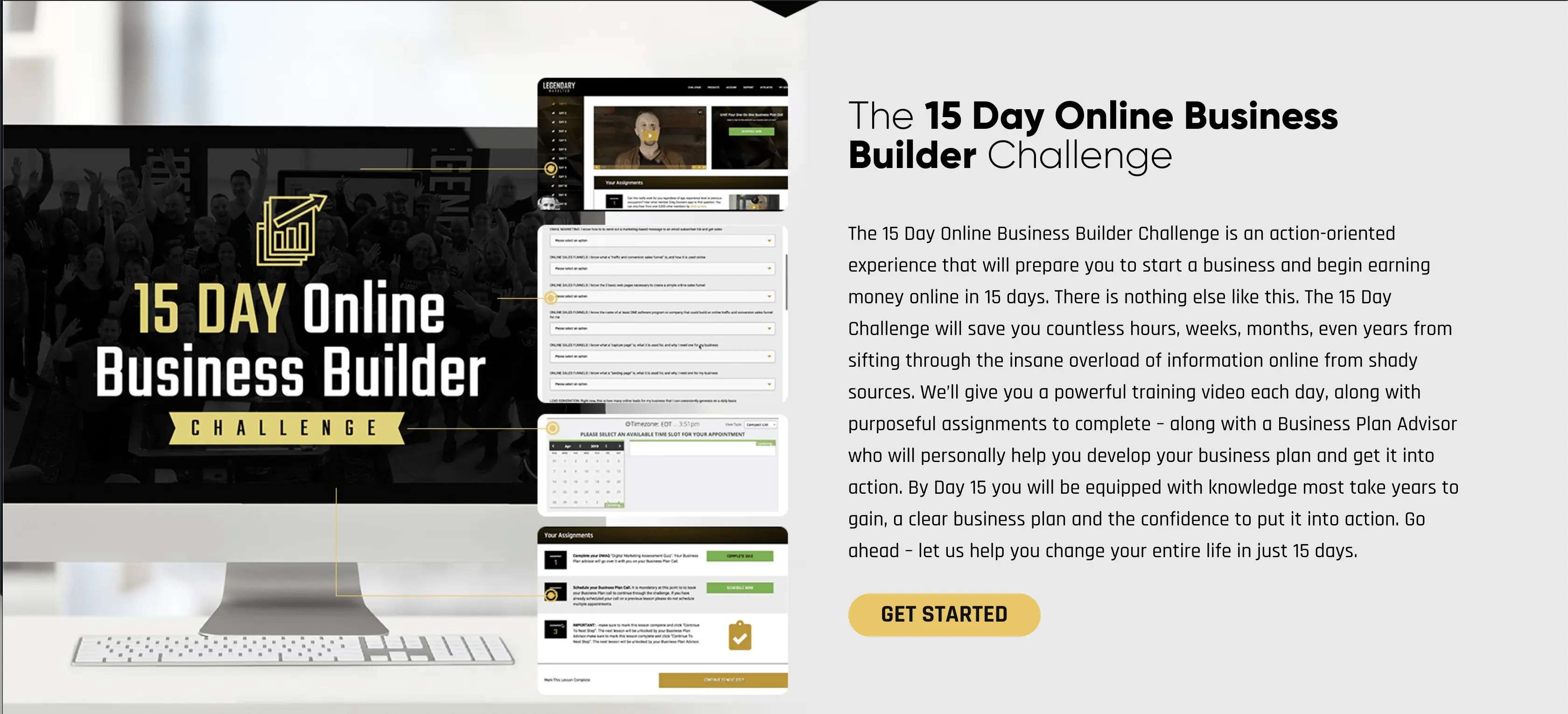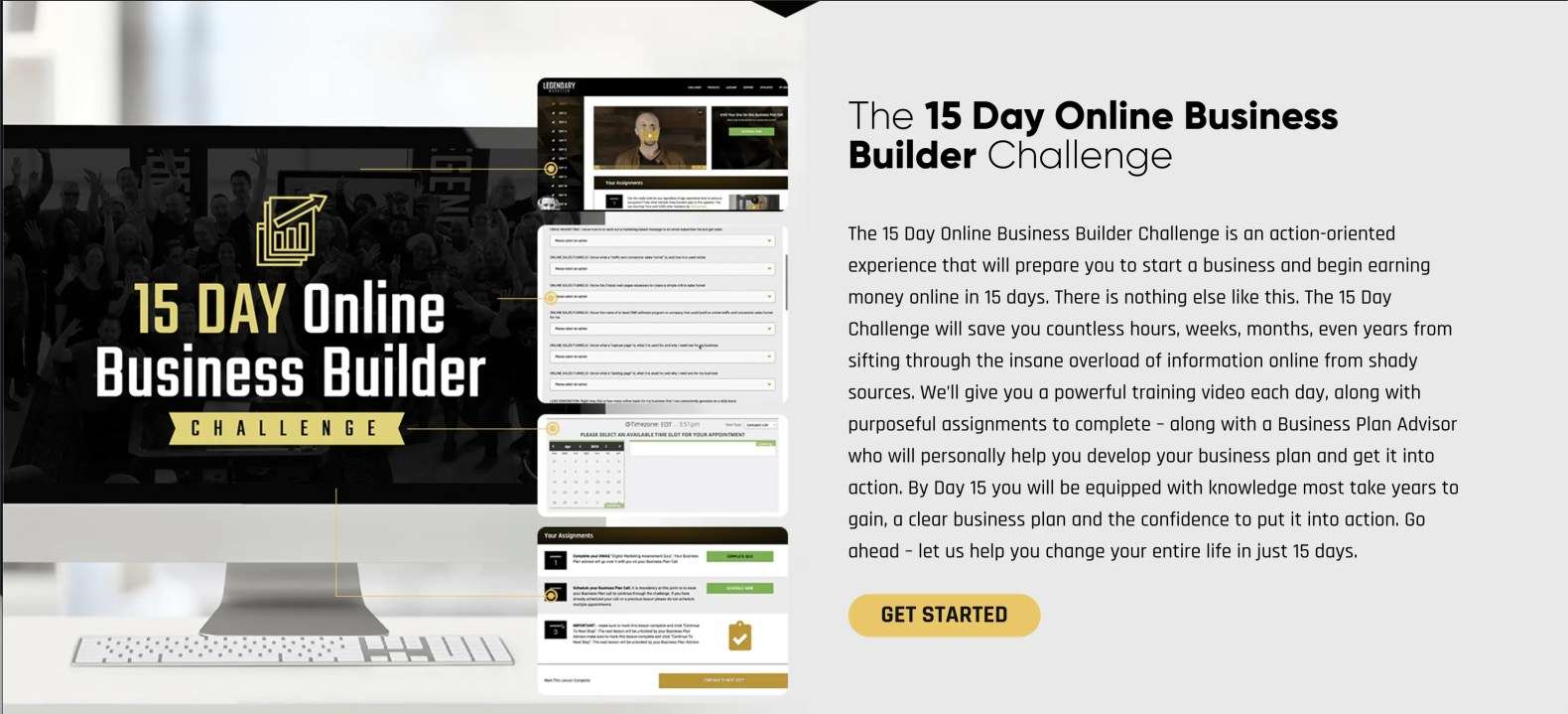 What is Legendary Marketer's "15 Day Online Business Builder" challenge product?

You know when you buy a new phone and get both the user manual and "quick start guide"?

Well, basically this is a business quick start program. The intention here is by the time the 15 days have passed, you have a functioning online business.

However, what's the point of having a business if you don't know how to run it right? This is exactly what is Legendary Marketer's unique selling point to be honest. During these 15 days you will have access to a business success coach who will help you build your strategy and business plan. Even if you take nothing more from Legendary Marketer than this 15 day challenge….
You are still 100 miles ahead of everyone else who is just starting up like yourself!
I don't know about you. However, when I first started using Legendary Marketer, having an experienced coach to hold my hand and show me the ropes was just what I needed. Just having guidance and encouragement alone skyrocketed my success and shortened my learning curve. Online business is not a one size fits all, the training is like a ready made shirt. The coach is the tailor who helps you fit it to your needs, hypothetically speaking.
The program is only $7 which is a steal in my opinion. When I joined Legendary Marketer a few years back it was worth more than 4x that.
But why did it get cheaper? Well as a person running a business myself, I understand the logic, so I'll try and explain it here. When you first launch something, you wan to make it exclusive, and limit its usage to serious people. You also need it to at least cover the cost of offering the service.

To ensure exclusivity to serious people who can become a success story of the business while covering the cost, a higher price does the trick. Once you've established yourself, you begin to offer that service for a lower price, in turn allowing a bigger slice of the population to get on board.

At least this is how I see it from where I stand.
If you'd like to jump on board with Legendary Marketer's 15 Day business builder challenge just click here…
What Is Legendary Marketers Club?


So what is Legendary Marketers club program? It is the only subscription product provided by the company. It is a fantastic option for anyone who is interested in learning online business. When LM first started out, this program included 8 trainings. A couple of years back they overhauled the entire platform and all their programs. The marketers club didn't just get a face lift though!

They literally gave it the ol' "out with the old, in with the new" trick.
The whole concept of it changed, and it became a million times more useful.
This may sound like an overstatement, so listen up as I'm about to tell you why it's not. Imagine a program with 8 training courses, wouldn't you finish them after some time? Wouldn't they eventually get outdated? The LM team is smart though, they didn't let it last long enough to get used up or outdated. The revamp included a new strategy, adding new videos and trainings on a regular basis.

They even started getting other famous entrepreneurs to teach the members, new tips and tricks every month or so.
As a result the marketer's club is now worth every dime as the information in it is always up to date and constantly evolving.
The best thing is the subscription stays the same, you don't need to pay any extra money for these videos…

Kind of like your Netflix subscription. The subscription also includes weekly live Q&A webinars and free access to the marketer's club community group on facebook. It was in these groups where I made most of my industry friends when I first started out! To this day we're in touch, and cooperate on multiple business activities.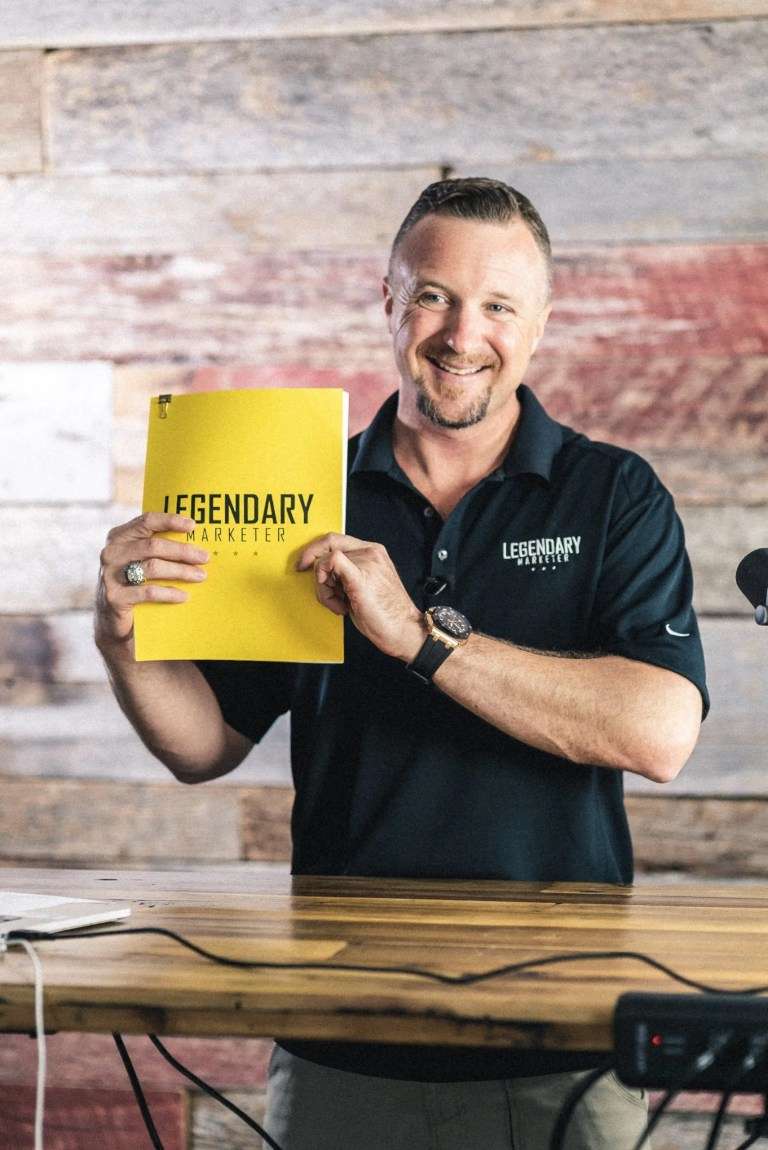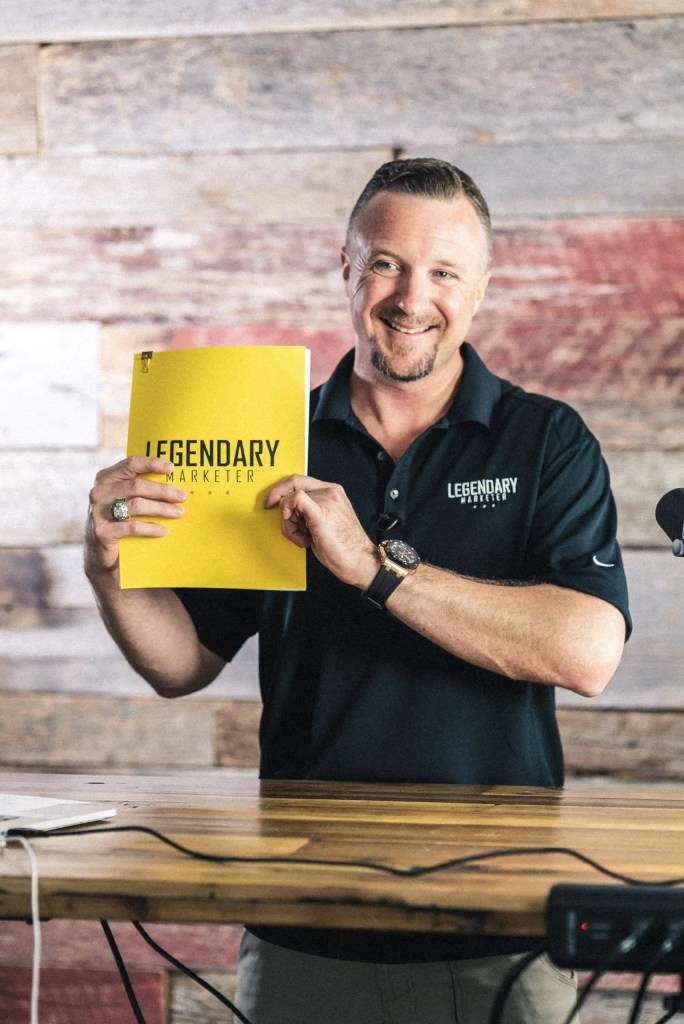 In these groups you will find web developers, app developers, copywriters, and many people from various backgrounds and professions. The community in LM is literally a gold mine of knowledge on their own. Even if for some reason something is not taught in LM for some reason…
You WILL find someone in the community who has an answer for you, regardless of how technical the question is.
So what is Legendary Marketers club training program cost then? Just $30 a month. Ok, let's be honest here for a second…

If you think $30 a month for the sake of having the knowledge to run a successful business is too much, then running a business might not be the best revenue stream for you. If this is the case then I can suggest that you check out some of the other ways to make money online in this other article.

Then once you are making enough come back to this article and scale with Legendary Marketer. However, if you feel ready to jump right on with the marketers club, then click here and I'll see you on the inside!
What Is Legendary Marketer's Traffic University?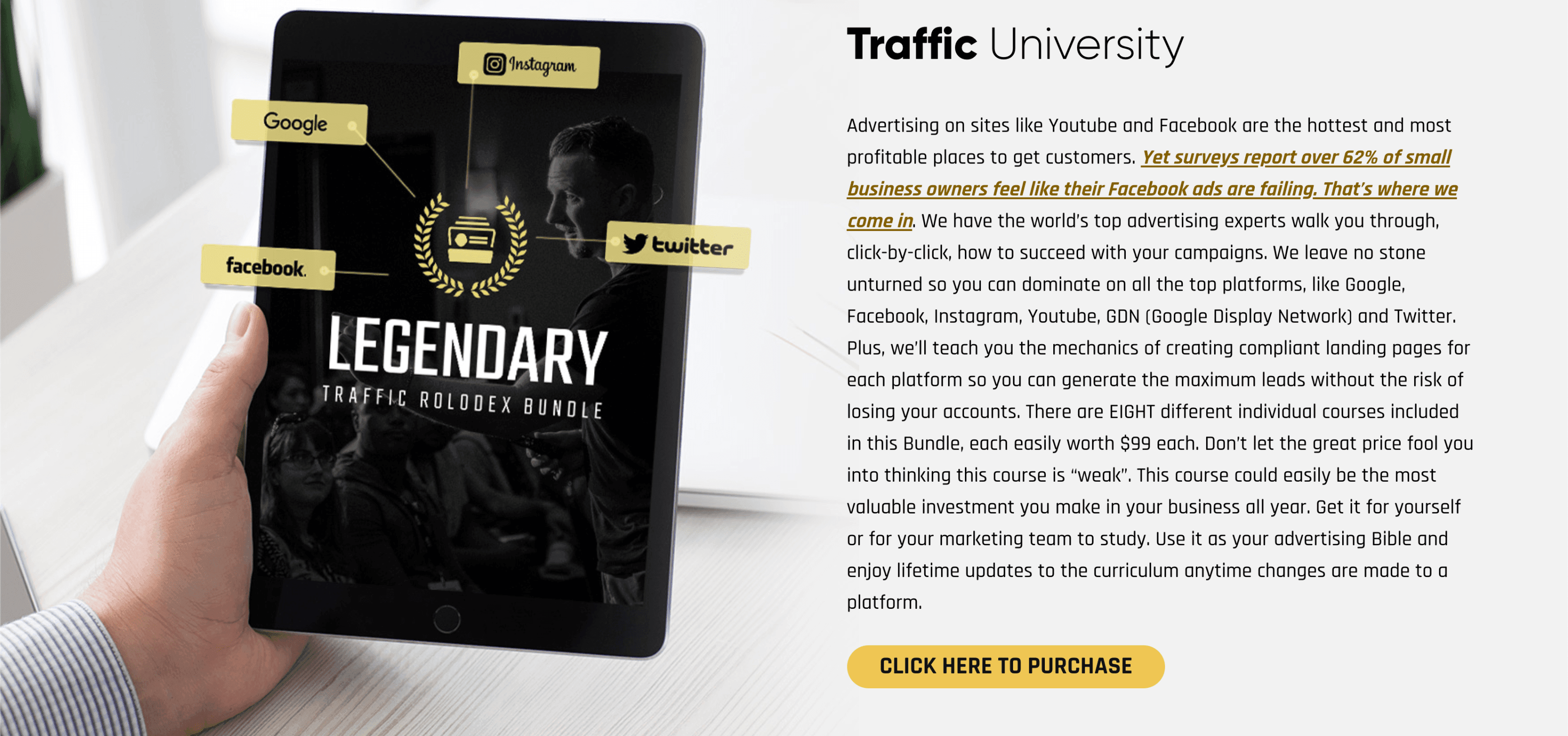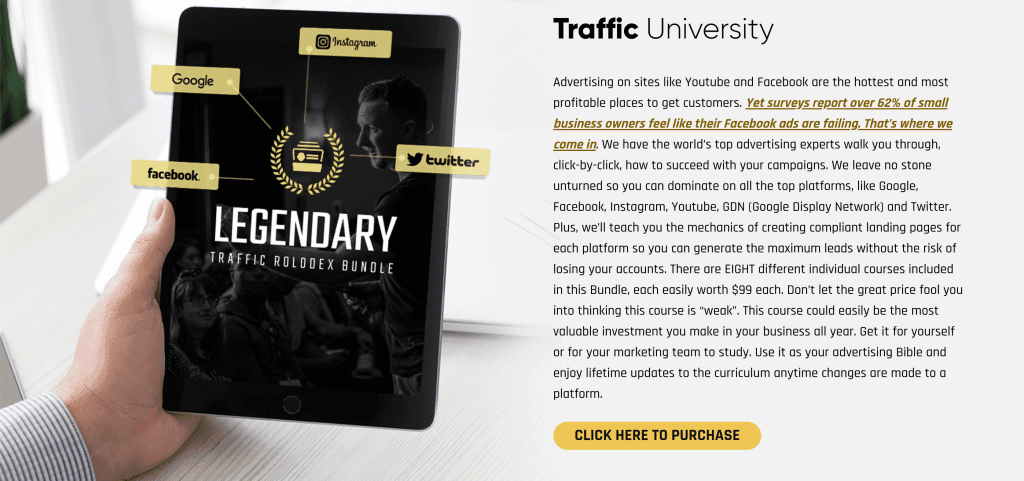 Listen we all know any business cannot operate without visitors to your shop, website, etc. Getting traffic may not be rocket science but it's also no child's play. When getting traffic one of two things is on the line here. Either your time/effort or your money.

If you are happy to take the route of trial and error, it's your choice. There is nothing wrong with that, they are your resources, you get to choose how you spend them.
If, on the other hand, you want to take a shortcut and avoid the frustration and feel that trial and error is a waste of your resources…
What is Legendary Marketer Traffic University's unique selling point which enables it to help you out? When this Legendary Marketer training product came out, I was extremely hesitant to invest in it. However, I remembered how much I had spent on all kinds of ads with limited results. I calculated how much I had spent so far on traffic, and my progress was less than satisfying. It was then a matter of common sense. I asked myself…

"Do I spend a fraction of what I already spent so far, for the sake of quicker results, or spend multiples of what I spent on trial and error until I learned how it's done?"
The answer was a loud resounding yes to getting the program. In it I've learned as you will…
All kinds of social media advertising (every single platform), Global Display Networks, Google Adwords, and much more. In fact they even teach you how to create landing pages and funnels that convert. In other words, if you want to learn how to drive qualified traffic to any page or site on the internet this Legendary Marketer training program is the one for you.

It covers both free and paid traffic methods so you never have to struggle with traffic again! Ok but Tareq, what is it missing?

Well as a training program it's missing solo ads and TikTok as well as some minor other things. Do I think it's a problem?

No! They do cover it in other trainings throughout the platform. Therefore, what is missing here is covered elsewhere in other Legendary Marketer training products, so you're good to go! How much would you be willing to invest in a program that has saved me and a few hundred thousand other members thousands of dollars every month?

Let's calculate this if you pay $500 every month on traffic and get 2 sales for $100 each, that's a $300 loss. In a year you would have spent $6,000 and lost $3,600.
Now imagine this, If you had the chance to pay $200 only per month on ads and make 5 sales of the same product because your leads are now qualified. That means a $300 profit per month. In a year you would have made $6,000 in sales while spending only $2,400 on ads. Obviously this is just an example and not an indicator of the results you would get.

I just find putting things in numbers gives a better perspective of how learning something could potentially improve your results. I know it has for me! The price of the program is only $1,497 as a one time fee with lifetime updates. It's not a small price to pay I know! But in contrast to the $10,000 I used to spend monthly on paid traffic to barely break even, it was and still is a steal! Needless to mention it helped me pay significantly less while earning way more. Simply because I knew the insider techniques that successful marketers use.

Targeting the right audience is a game changer!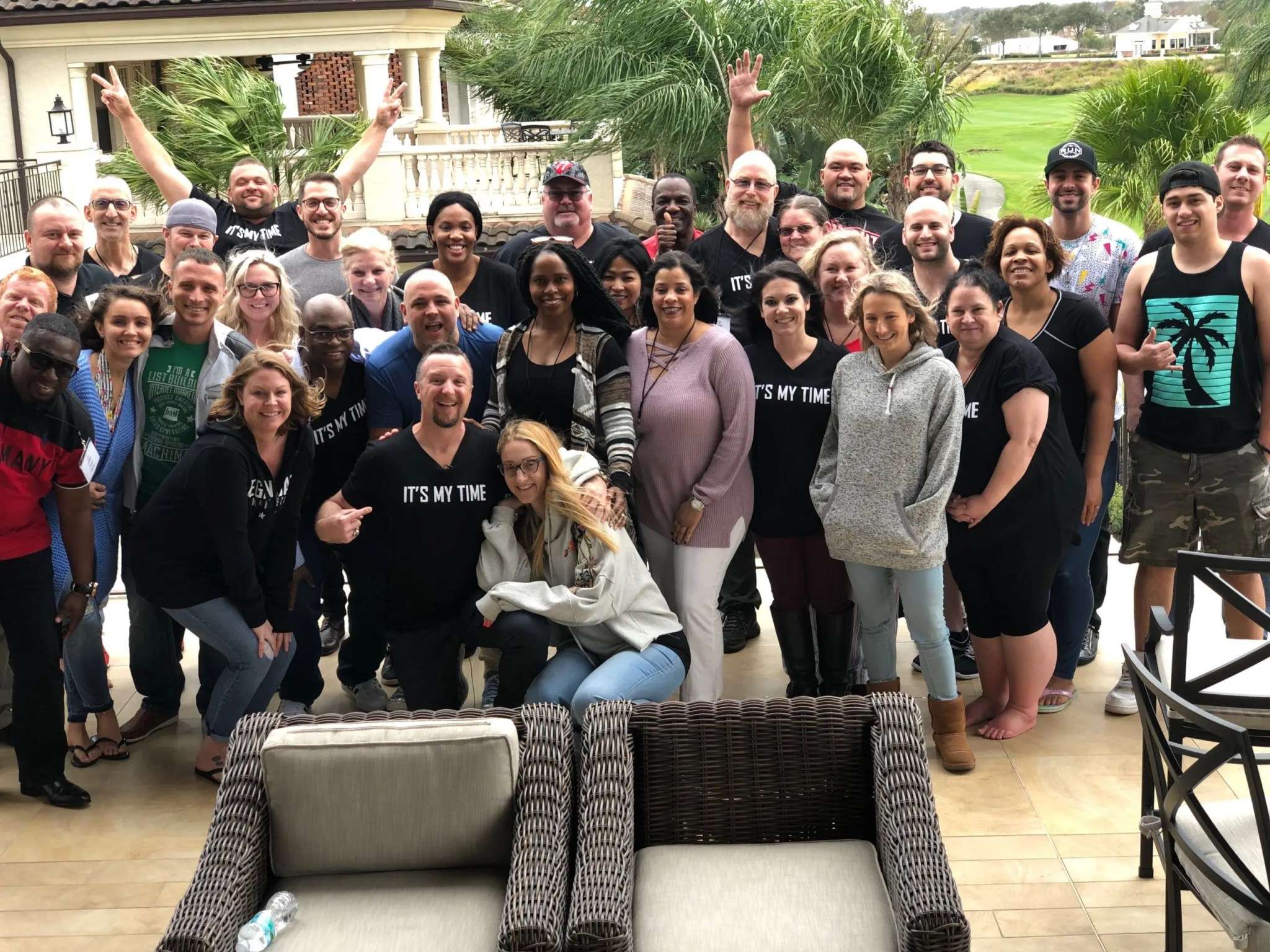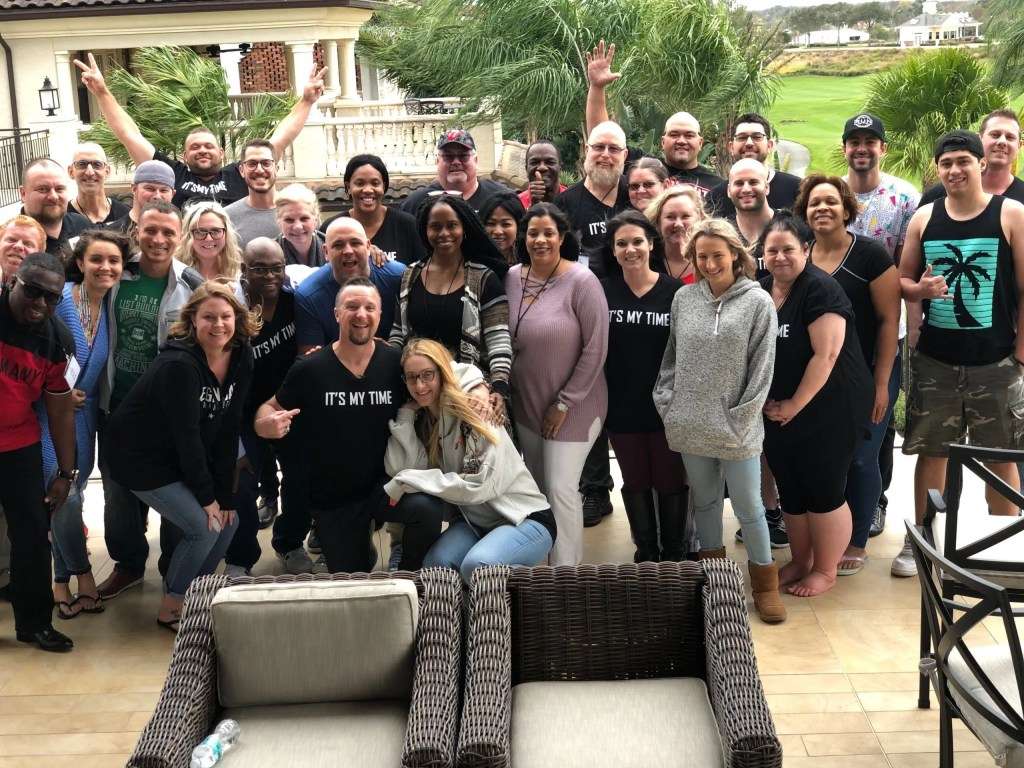 Listen, I know this is a steep price, if you can't afford it, it's ok get on some of the cheaper programs, make some money first from LM then come back and get it. However, if traffic is a major sticking point for you, getting this kind of information for a cheaper price is highly unlikely. Before getting this program, I had someone offer to teach me just facebook targeting (a fraction of what they have on facebook here) for $1,000.

The problem with such trainings, is that facebook, google, instagram, linkedin, etc. change their algorithms regularly. You could pay $500 or $1000 for one platform then an update hits and what you've learned becomes worthless. On the other hand with Legendary Marketer training program that problem doesn't exist because it includes free lifetime updates.

This means with every major platform update in any of these channels the training is updated with that works today. If you'd like to become a traffic expert, you can start by getting the traffic university here right now!
What Is Legendary Marketer's Business Blueprint Training Programs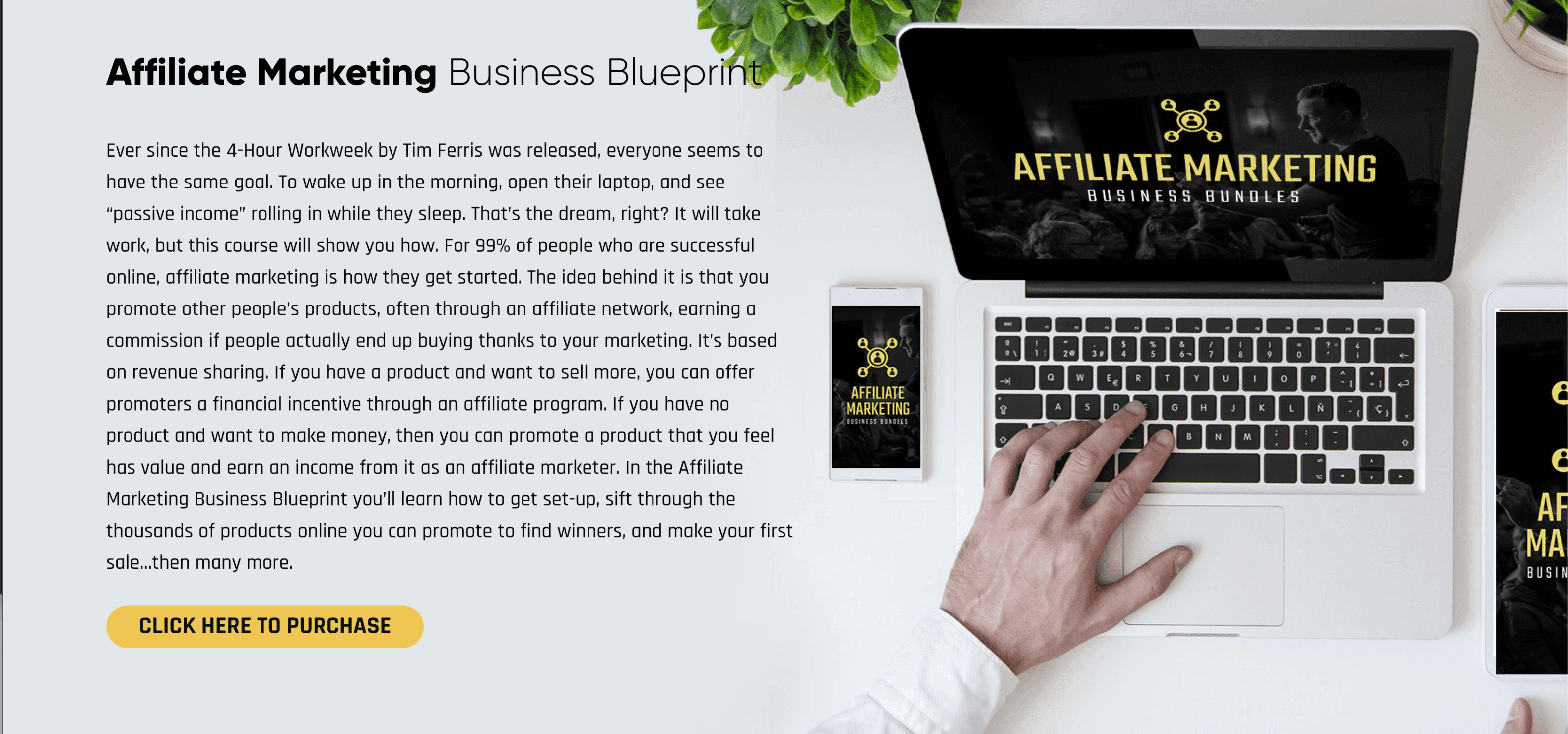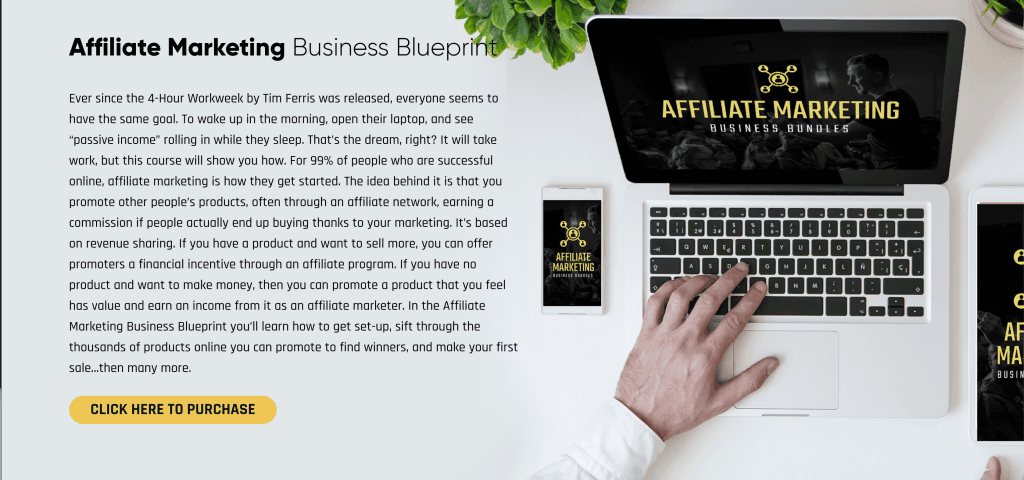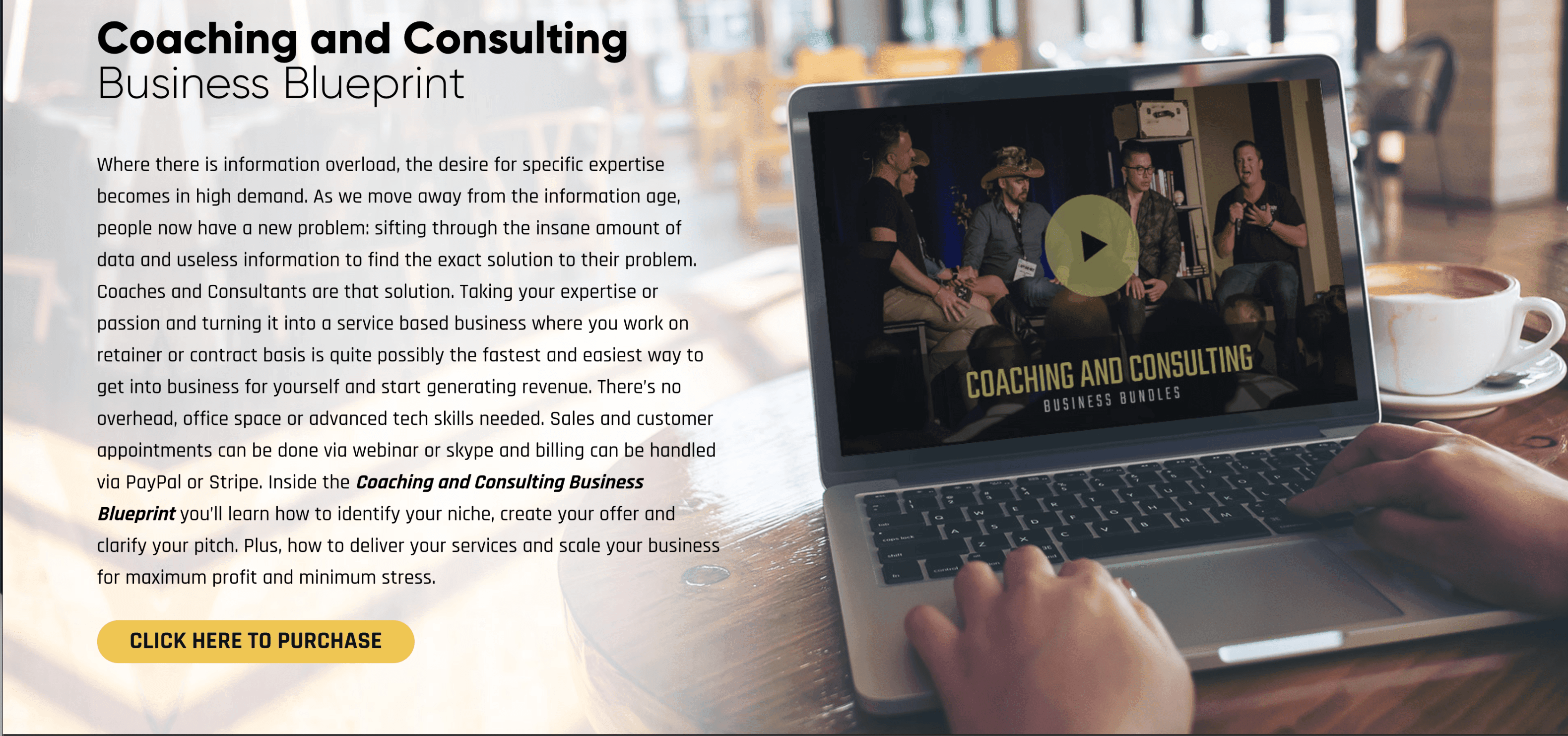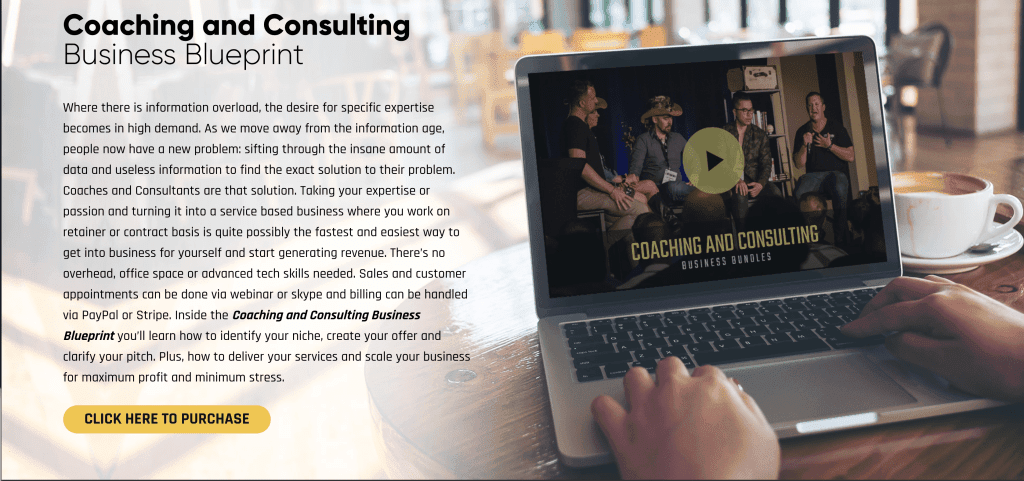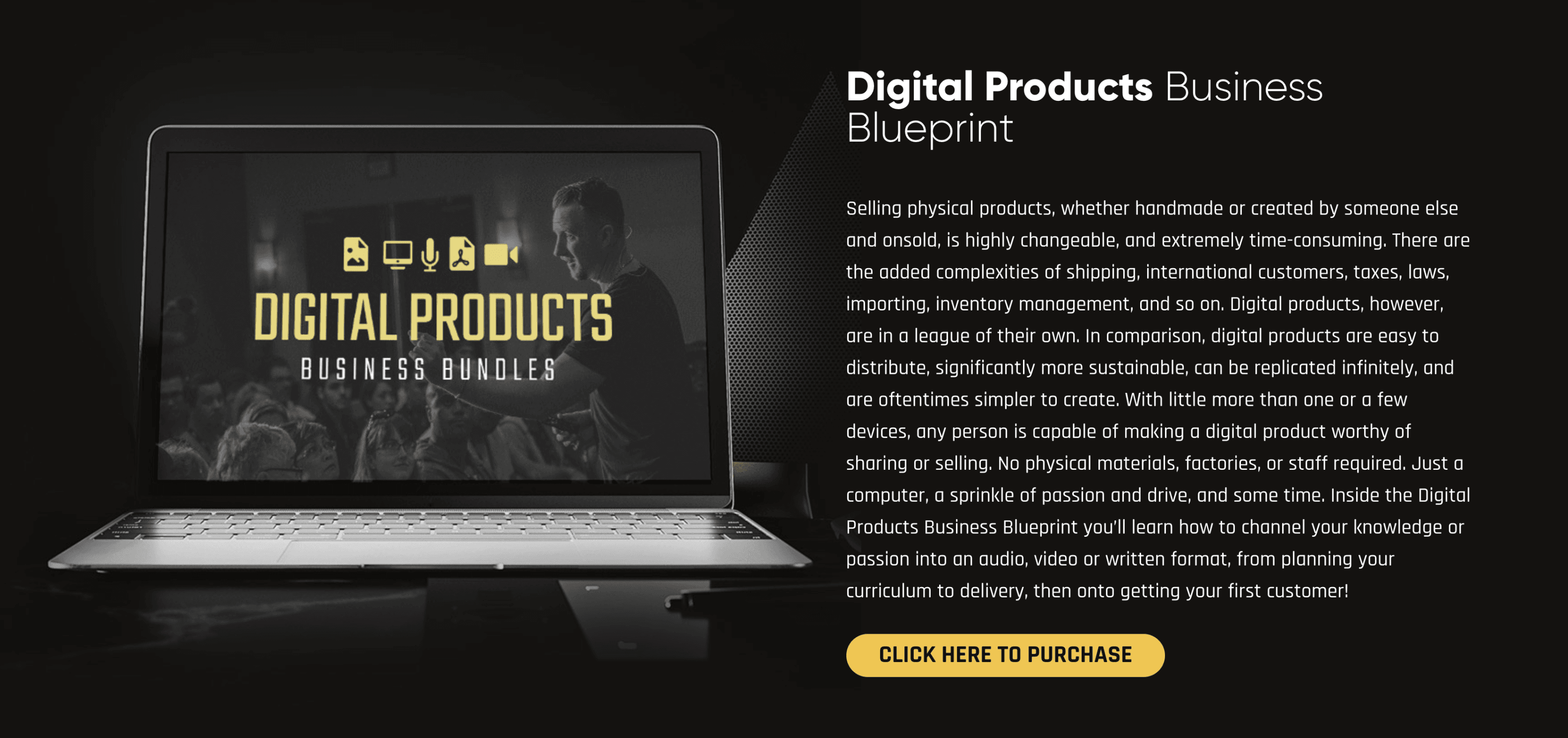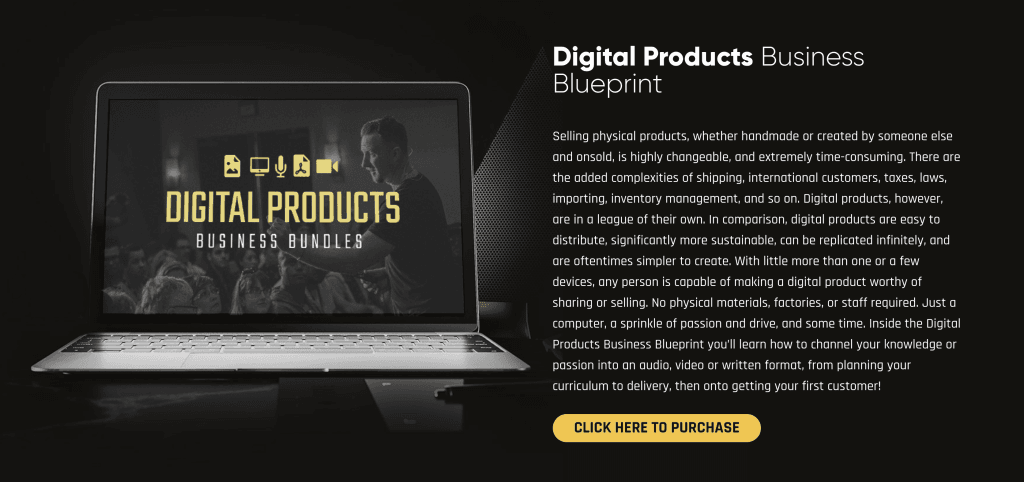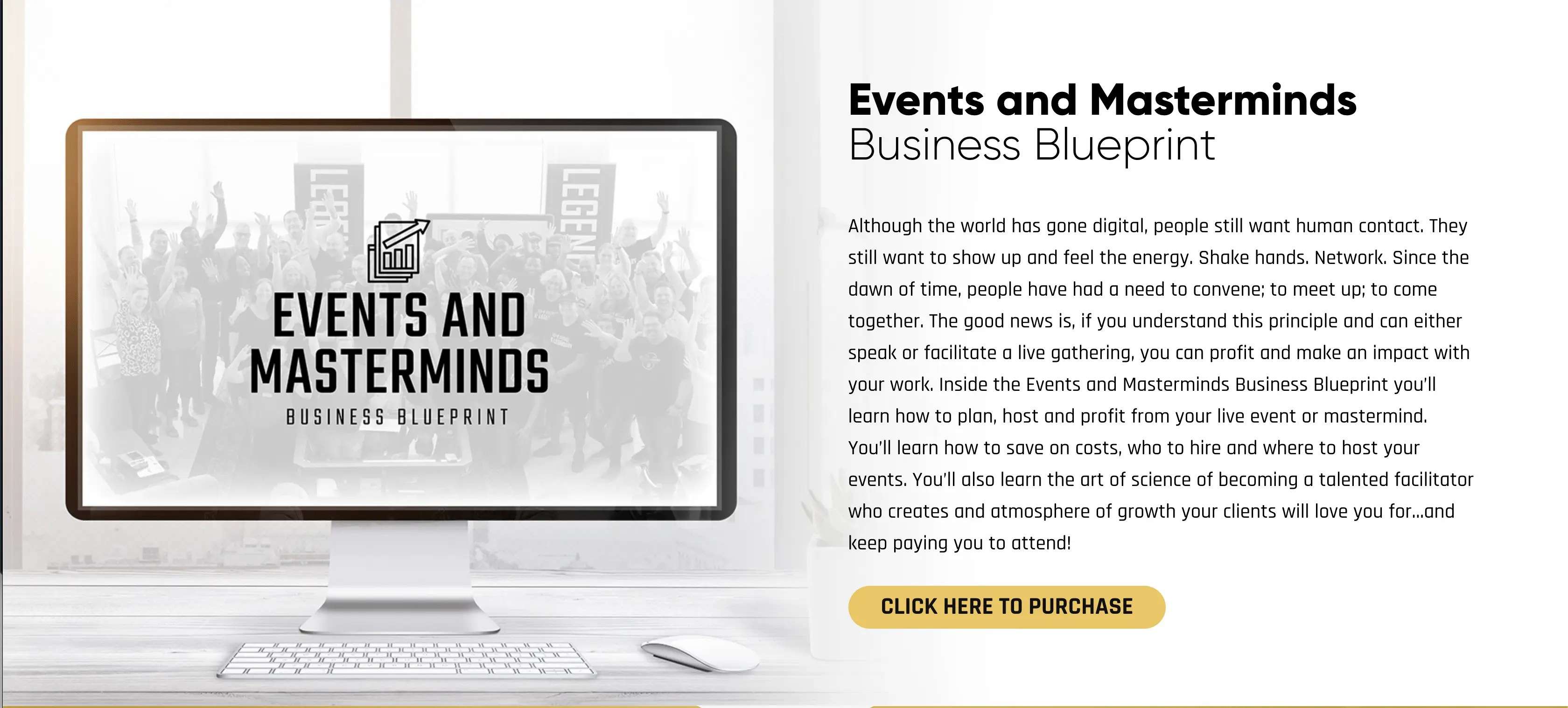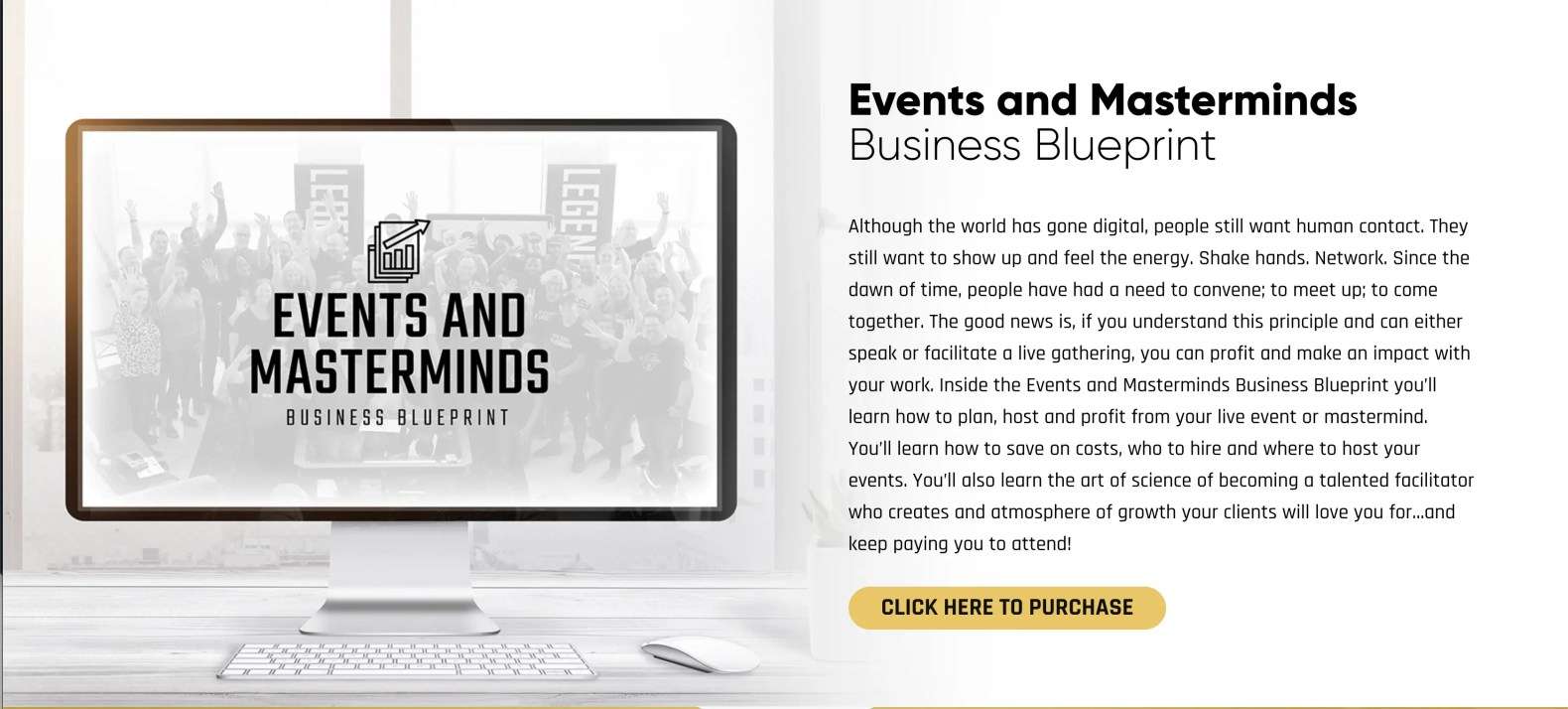 If you want to know what is Legendary Marketer's business blueprint training all about… Let me tell you this, as far as training programs go these are the cremé á la cremé of trainings short of being at an event in person. These are 4 separate highly specialized programs.

These are the go to trainings when you really want to take your business to the next level! They cover the top 4 most common, and successful, online business models…

Affiliate marketing, digital products, coaching and consulting, as well as events and masterminds. Since I have purchased all of these, I can give you an insider's perspective. In other articles I've indicated that I don't recommend things I've not personally explored, this product is living proof of that!
Unlike other reviewers, who speak of a program just to market it without every using it. We don't do that here at IEVOLVE WEALTH, we only recommend the things we use and know elaborately.
So these are programs you pay for once, and just like all their other programs you get their updates included. This is something unique to Legendary Marketer because most other companies don't offer that. Each of these programs is hours, upon hours, of step by step training to guide you on how to succeed in each of these sectors. They take you from the basic fundamentals and concepts all the way to making serious money with it. So do I think you should get this Legendary Marketer Training now?

In most cases the answer will be no, wait until they tell you that you're ready. However, if you have some experience in this area already and would like to jump right in, I won't stop you.
It's your call if you want to get them just click on the program name that you want to get:

They sometimes offer amazing discounts and one time upgrade opportunities. So I suggest you take the online business builder challenge and wait for such offers.

That is another thing I love about Legendary Marketer training programs. They reward your commitment to success, and patronage, by offering you great savings, on a regular basis. So what are the value added services you get from these training program?

Well for starters you get on their advanced business blueprints community…

There you can find experienced marketers from all walks of life. With them you can share ideas and learn awesome new things on a daily basis.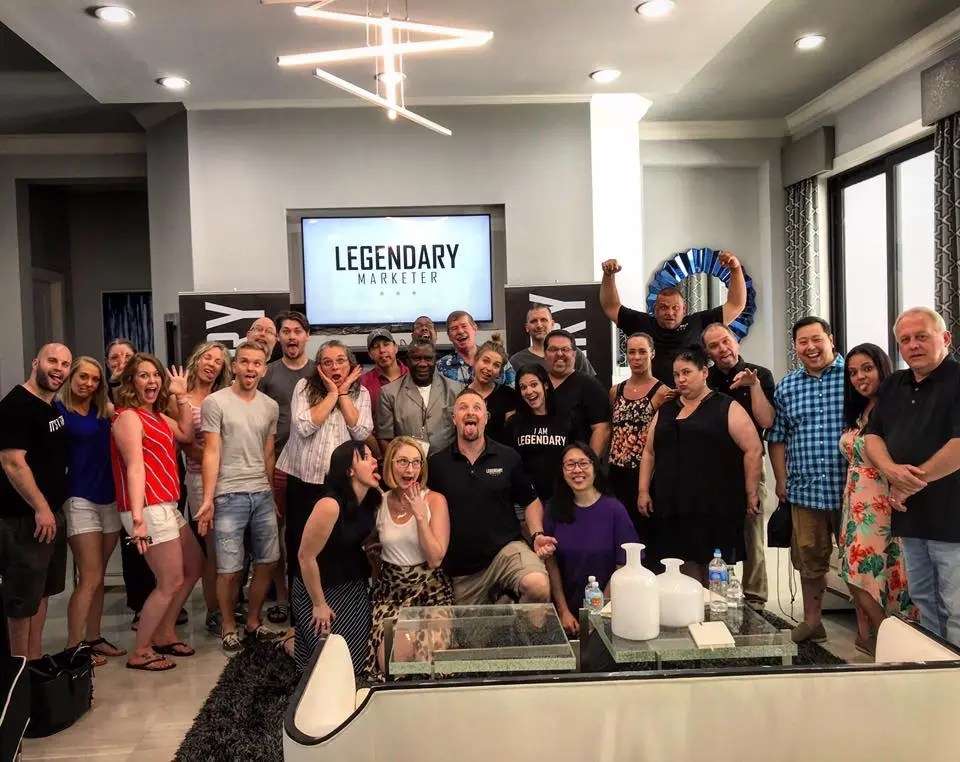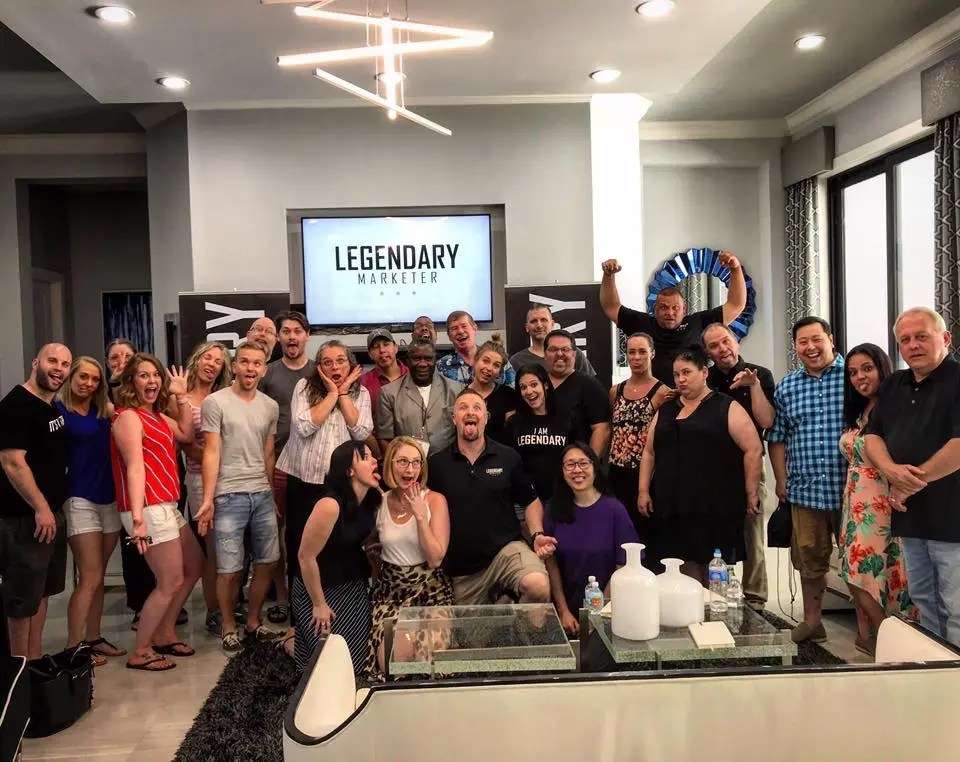 Being a blueprints member also opens up access to a whole load of cool other things. For example, you get on exclusive interactive live webinars that teach you how to go from an educated marketer to literally a legendary marketer. You also get exclusive access to much more, but I won't be discussing them here. A little mystery never hurt!

Anyways they'll tell you all about it themselves once you are on the inside. You can even just drop into their website and contact the Legendary Marketer Support for more information!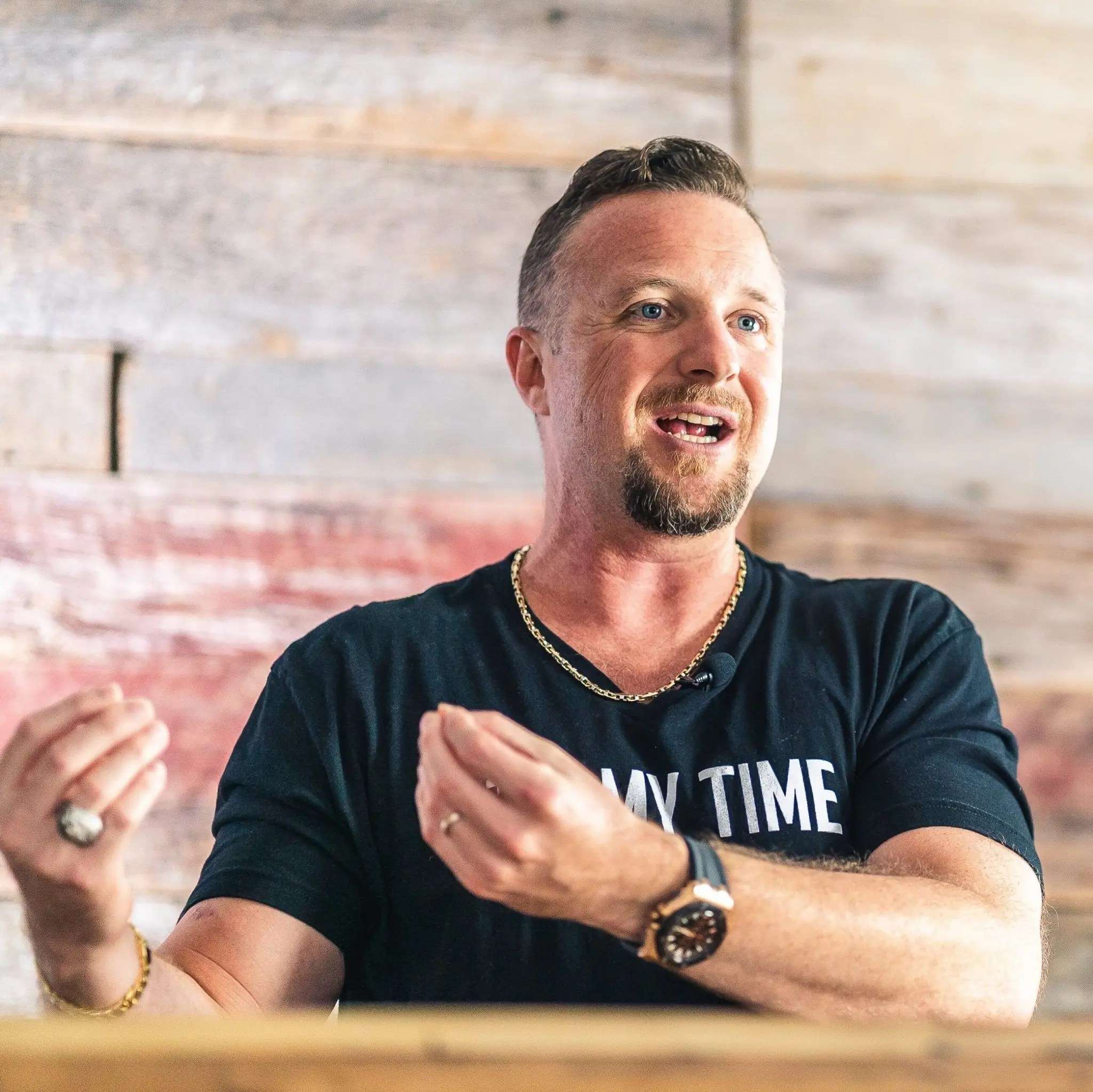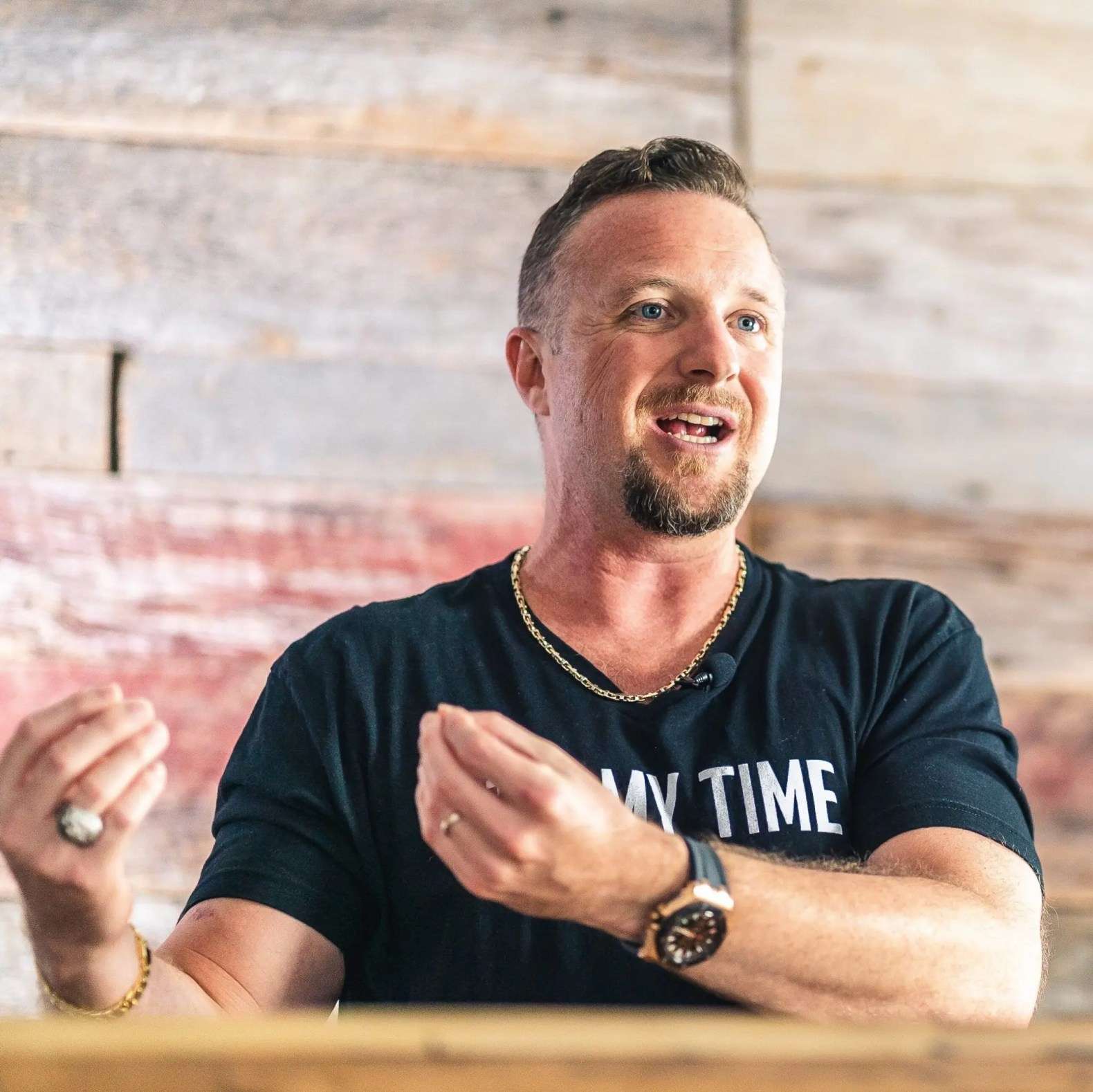 Which brings us to the next point, Legendary Marketer support, read on…

What Is Legendary Marketer Support Like?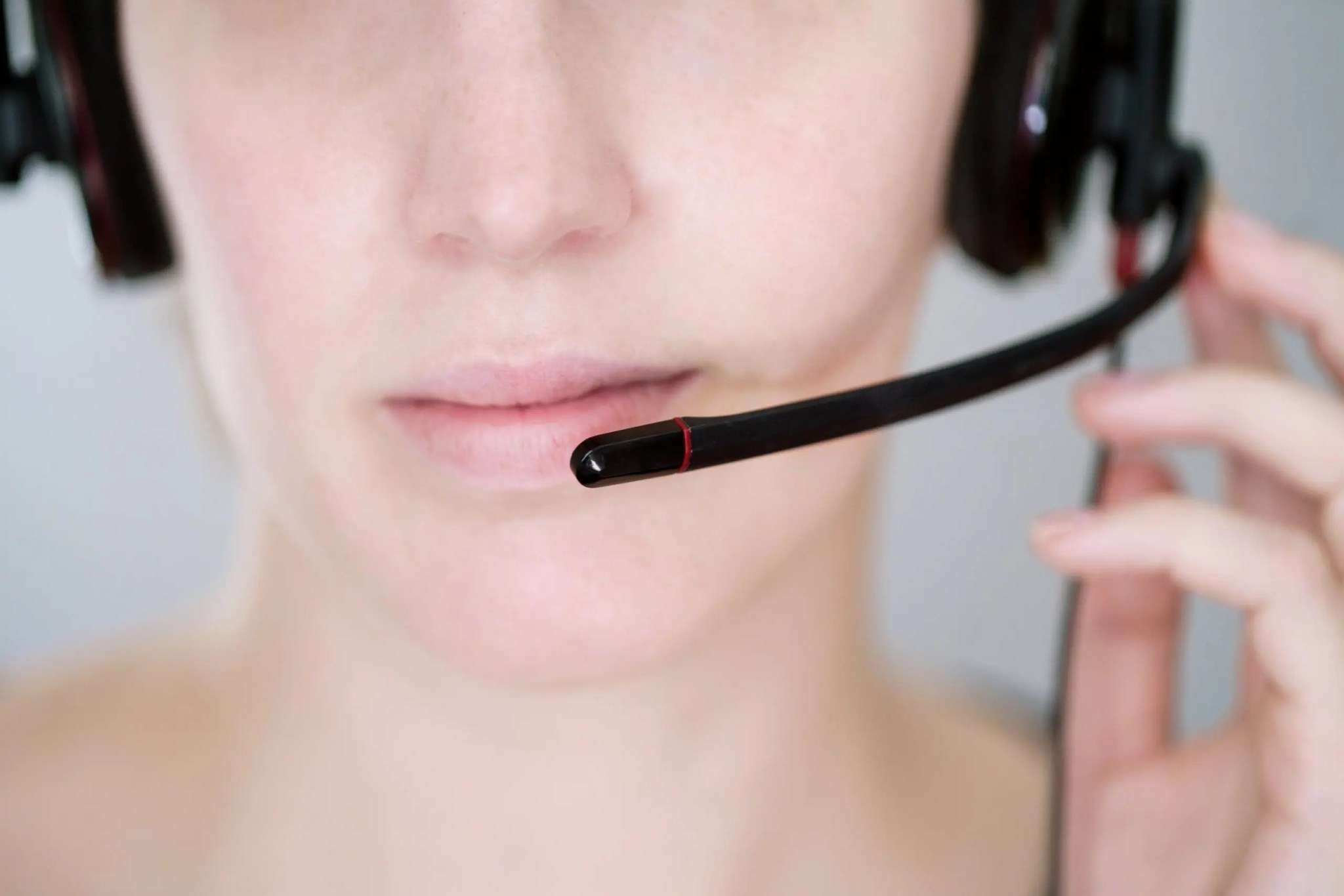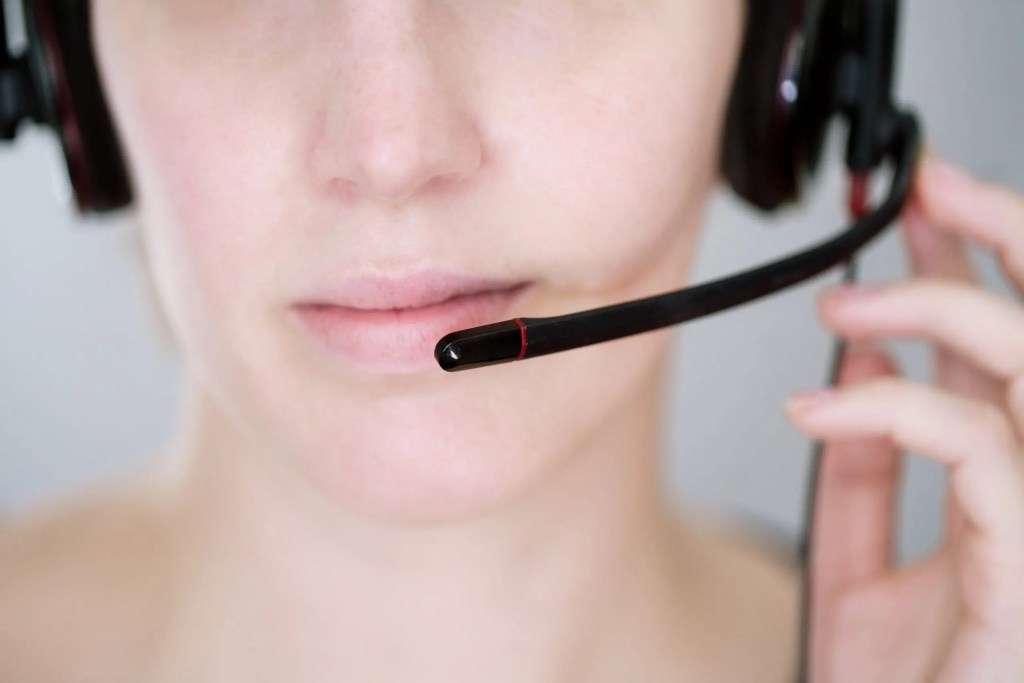 You want to know what is the Legendary Marketer support service like? In a short answer, it is second to none! I rarely ever have to wait for a response. In fact I don't remember a single time since late 2017 when I had to wait for support to respond. The team on Legendary Marketer support know their stuff. No matter what question I have or problem I need sorted out, they're always happy and ready to help. The most I've ever needed was two contacts to solve my problem.

I think this only ever happened once or twice. Obviously I am not familiar with their inner workings as a company, but for Legendary Marketer support to be able to help this fast, clearly they are empowered. As I said I've only ever had them tell me once or twice that they needed to get back to me. This is a clear indicator of Legendary Marketer support staff's level of empowerment. They are indeed given the necessary authority to solve 99% of your problem from first contact.
I don't know about you but this alone to me says a lot about a company.
As a member you are not just a credit card to them, you are treated with care and respect. Which is sadly something not very common in this industry, as well as many others! I felt that support is something commonly overlooked in reviews despite it being so important for your experience with a company. This is why I decided to put in a section of the article about what is Legendary Marketer's support service like.

The company also offers a money back guarantee which the Legendary Marketer support will gladly help you with, in the unlikely case that you're not happy with what you got.
I know very well that they honor that guarantee, not just guessing, I've seen people do it, though it's beyond me why they would ever want to.
In short, if support is important to you then what Legendary Marketer's support team have to offer is something you will really love!

Their importance gets really emphasized when we discuss the legendary marketer affiliate program.

This is where the Legendary Marketer support really excels. I'm part of many programs as an affiliate marketer myself. Literally NONE OF THEM respond instantly like these guys do here!
What Is Legendary Marketer's Affiliate Program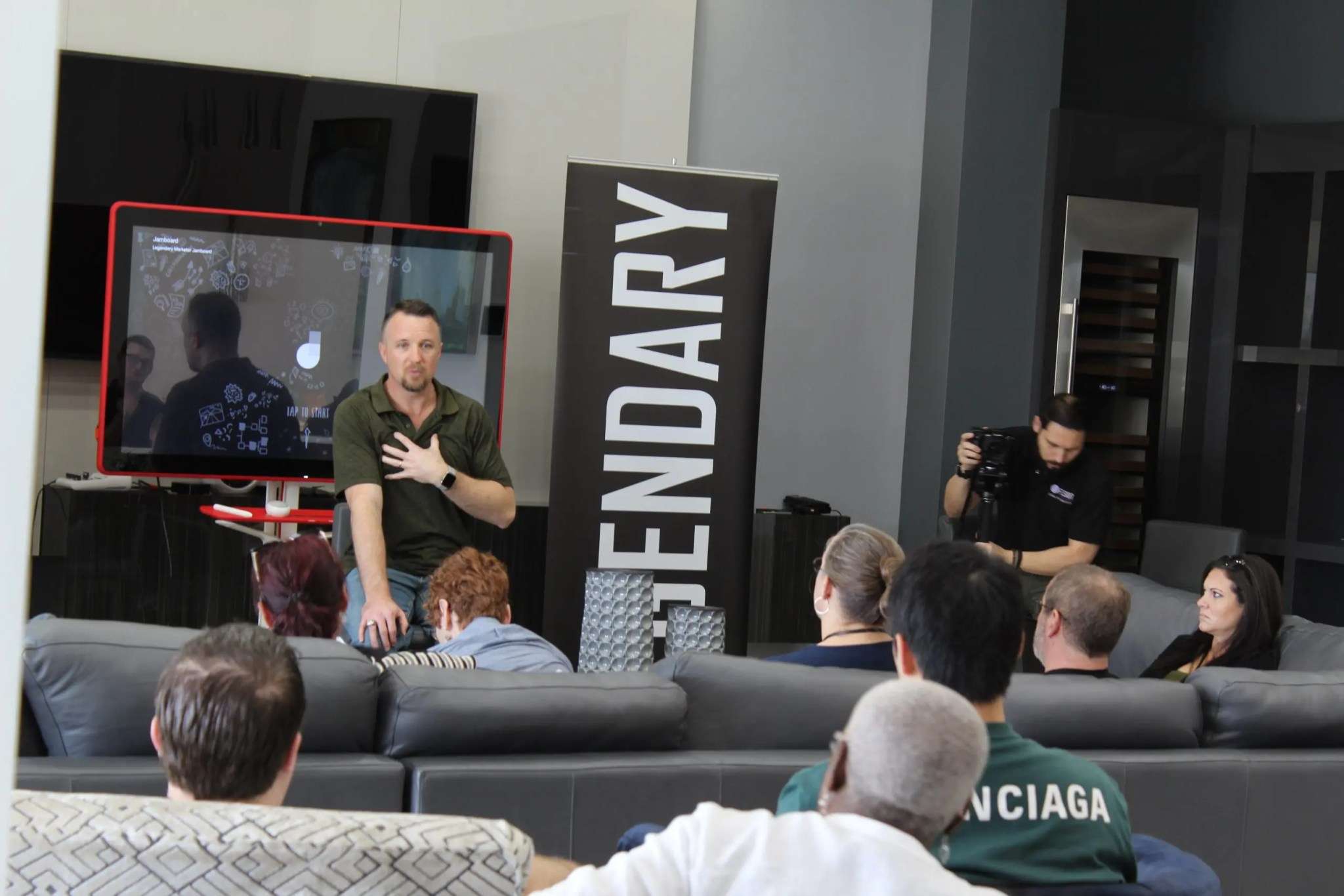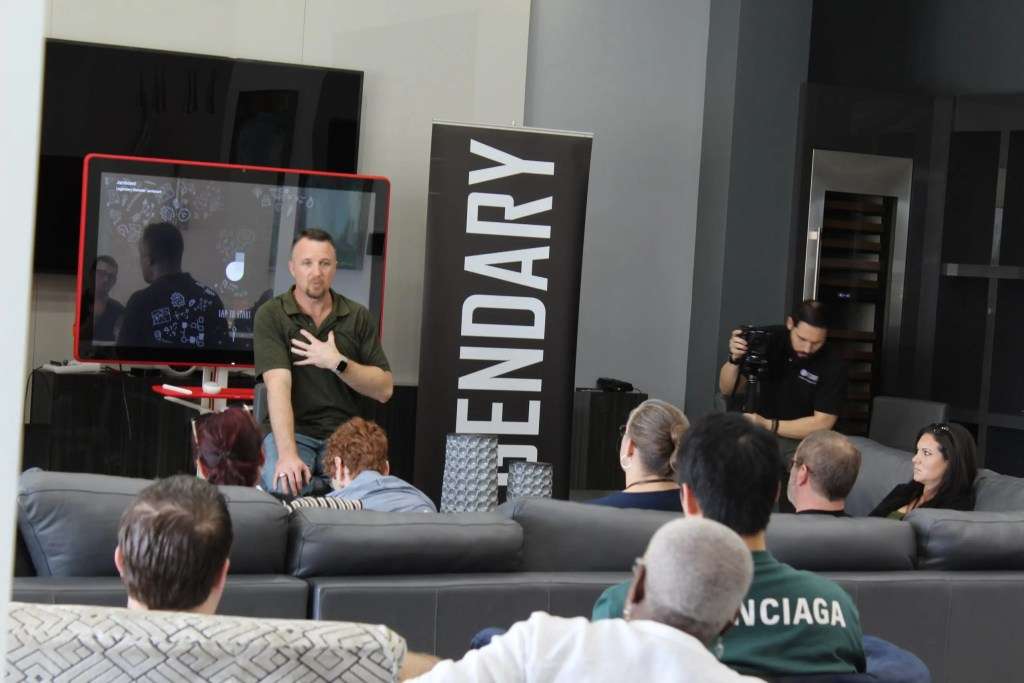 This is where it all gets interesting. The Legendary Marketer affiliate program is serious business! So here's what I found different. As I said earlier I'm tied in to multiple affiliate programs. So if I am an authority on one thing, and one thing only it would be affiliate programs. Most affiliate programs would give you one or two capture pages at most, some email swipes, a few banners, and you're on your own.

What is Legendary Marketer affiliate program's differentiating factor that separates it from others? Well, first and foremost, it's FTC (Federal Trade Commission) compliant. That means getting shut down by FTC and losing all your income is not a concern.

For example, if you choose to join the Legendary Marketer Affiliate Program, after reading my review and upgrade to pro, I don't make a single cent. They don't pay affiliates to recruit other affiliates, period, this is a primary step in being FTC compliant. I won't talk too long about this matter, but just know that at LM FTC compliance is something they take very seriously.

They don't break the rules, and if you as an affiliate break Legendary Marketer's affiliate compliance regulations, you could end up in a lot of trouble with them.

Don't worry, they teach you everything you need to know about legendary marketer's affiliate program. So if you follow their instructions, you have nothing to worry about.

Ok what is Legendary Marketer affiliate program all about? They have two options, one is free and the other is paid. In the free option you get training, multiple squeeze pages, email swipes, marketing resources, and much more. All the assets provided get regular revamps and updates, so you will not end up with a sales page or email swipes that people have been seeing for the past 3 years.

Moreover, the company is continuously testing and experimenting with new funnels and products to ensure they have the most streamlined sales flow possible. People are constantly changing in our world, using the same sales approach is the fastest route to failure. Ok so why would you pay for the paid version of the Legendary Marketer affiliate program then?

I mean the free option seems to have everything you need right?

Well it does, but the paid version offers you more resources, custom funnels, autoresponder integration, and so much more handy stuff! Plus the share you get from the sales is higher too. There is one catch, though. To join the Legendary Marketer affiliate program, like any decent company, they will screen and approve you.

With the free program, unless you are a member in one of the Legendary Marketer training programs (indicates you are qualified) the traffic on the free program is insane. Do you know what that means? You need to wait your turn. The paid affiliate program doesn't give you a guaranteed approval either.

Don't worry they won't charge you before you are approved! However, the queue for paid affiliate requests is different to the free ones, and gets a priority.

This means you basically jump to the front of the queue, and your application gets seen and responded to much sooner!

Reporting is where the Legendary Marketer affiliate program takes the cake! I am yet to see such detailed reporting in any other program. Unfortunately you'll have to take my word for it though, this is proprietary information that I can't and shouldn't share for ethical reasons! So Tareq, you don't make money from people who enroll in the Legendary Marketer affiliate program via your review…

Why are you typing away for hours to showcase it? Well, two main reasons, the first is that I love both the company and Dave, as is apparent from my review. Secondly, I preach in the majority of my articles, and on the IEVOLVE WEALTH home page that your focus should be on how many people you've helped, not how much money you make.

A review that doesn't explore the affiliate program of a company that teaches you affiliate marketing as part of their offering, is a lacking one. Firstly it doesn't help you get an inside look, and secondly I'd be a hypocrite if I talk only about the stuff I make money from, right?

Wrapping It All Up & The Final Verdict About What Is Legendary Marketer

So after a very lengthy article about Legendary Marketer what have we learned? Well, we learned that Dave, its founder is an honest person with a solid moral compass. We also explored all the Legendary Marketer training programs, and the kind of service you can expect from the Legendary Marketer support team. Then we took a somewhat in-depth look at the Legendary Marketer affiliate program, its FTC compliance policies, and how its broken down.

All in all whether you'd like to join the Legendary Marketer training programs or the Legendary Marketer affiliate program… It is a trustworthy company. In all our experience with them we never saw them make any false promises that they didn't honor.

As far as IEVOLVE WEALTH is concerned Legendary Marketer gets our seal of approval!
There are other programs they offer that we didn't discuss here to avoid the article getting too long. However, now as we're wrapping up, here's a short summary of each.

The Omni-Branding Formula:
This is a program that teaches you how to be everywhere your prospect looks on autopilot. It's being sold at $47 a pop as a one time payment. If you'd like you can get it here.

The Affiliate Marketing eBook:
As the title states, it's an ebook that teaches you the ins and outs of the trade. Written by Dave himself, teaching you out of his multi-million dollar experience! The book is sold for $1.99 only and you can get it here.

Attraction Code:
In this course you will learn everything there is to know about attracting your prospects. All the way from first interaction. This course is not being sold, but I think you get it as a bonus with one of the other programs. You can ask the Legendary Marketer support team for more details about it once you're on the inside.

Master of Enrollment:
This program talks about landing pages, scripts, sales techniques, etc. again not currently being sold, it comes as a bonus.

Story Selling Formula:
Here you will learn the importance of stories in selling. Moreover, they'll teach you how to master the art with cliff hangers, open loops, etc. This bonus will be the perfect addition to your selling skills arsenal.

Profitable Presentation:
Yet another program that is no longer being sold but offered up as a bonus. It will teach you all you need to know about making presentations that sell. You will learn how to grow your attendance, and how to structure it, you'll even learn how to script it to sell more.

The Copywriter's Playbook:
This program is slightly different. Copywriting is part of everything from video descriptions, to sales pages, to emails, to everything! During this course you will learn how to write effective copy whenever you write anything. It currently has an offer on it for only $1 and you can get it right here!

So that's it for my review guys. If you have anymore questions about the Legendary Marketer Training programs, feel free to drop them in the comments below or use the contact us form on the home page. For more technical questions you'd be better off asking the Legendary Marketer support team.

They'll be much more qualified to help you out! Oh and I almost forgot, here's a free training video courtesy of Dave Sharpe! This way you can get an idea of the quality of content the company provides.


Good luck My Friend!